Topic: google Play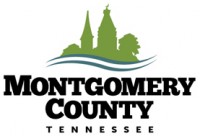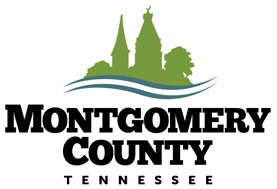 Montgomery County, TN – Montgomery County Government received two awards from the Greater Nashville Regional Council at its 49th Annual Regional Planning and Economic Development Meeting on Thursday, September 15th.
The annual event held this year in Lebanon, TN, presented awards to various cities and counties for programs and initiatives that have exhibited excellence and innovation over that last calendar year. Montgomery County was recognized in two categories; Enhancing Economic Development and Enhancing Protective Services.
«Read the rest of this article»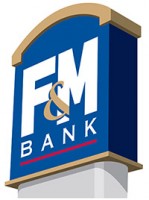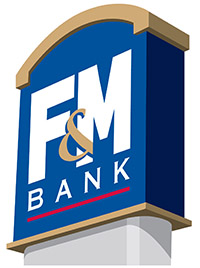 Clarksville, TN – F&M Bank is pleased to announce the rollout of its new CardValet® program for cardholders who want to manage their debit card through their mobile devices.
With the new F&M CardValet Mobile App, customers can control card spending on the go.
It is simple, download CardValet from Google Play™ or the App StoreSM and immediately begin enjoying it's features.
«Read the rest of this article»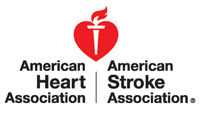 Dallas, TX – Can you run fast? Jump high? Turn quick? The American Heart Association (AHA) and National Football League (NFL) want children around the country to show off their skills with the NFL PLAY 60 App version 2.0.
The update includes a virtual race to Super Bowl 50 in the San Francisco Bay Area and is available for free in the iTunes App Store and on Google play.

«Read the rest of this article»

Nashville, TN – Despite the recent threat of a hard freeze across Tennessee, the state's strawberry crop remains unscathed – mostly.
The 2014 strawberry season is still on track to begin around the first week of May in West Tennessee, where temperatures are milder, and as late as June 1st for upper East Tennessee where temperatures are cooler and the majority of freeze damage occurred.
«Read the rest of this article»
Nashville, TN – As the next wave of frigid below normal temperatures blankets the Middle Tennessee area, the American Red Cross is ready to respond if needed and has some vital safety steps for people to follow to take precautions against the cold. «Read the rest of this article»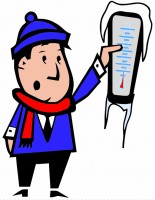 Clarksville, TN – The National Weather Service reports another arctic blast to surge south across Clarksville-Montgomery County. An arctic cold front will move through the mid state on Tuesday bringing a prolonged period of subfreezing temperatures to Middle Tennessee.
Temperatures are expected to remain below freezing across much of the mid state for up to 5 days from Tuesday through Saturday.
Lows in the single digits and teens are expected each day with highs only reaching the 20s and 30s. The low Thursday night is expected to be around 9°F. «Read the rest of this article»
Nashville, TN – The American Red Cross is helping people impacted by the frigid cold air covering two-thirds of the country, and offers steps people can take to stay safe during this dangerous weather.
"Our volunteers remain on stand-by to respond if there is a significant, unforeseen, emergency incident or event that displaces individuals from their normal place of dwelling which would cause us to open an emergency shelter," said David Kitchen, Regional Disaster Program Officer. "We have been closely monitoring the weather system for the past several days and as soon as we realized that the flash freeze had the potential to strand motorists as well as to cause life-threatening situations, we immediately began activating our disaster action plan." «Read the rest of this article»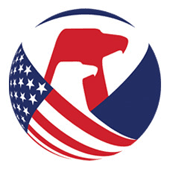 Washington, D.C. – U.S. Consumer Product Safety Commission reports HP Chromebook 11 chargers being recalled by Hewlett-Packard Company (HP) and Google Inc. The charger can overheat and meat causing a possible fire and burn hazard.
Consumers should stop using this product unless otherwise instructed. It is illegal to resell or attempt to resell a recalled consumer product.
«Read the rest of this article»

It's smart to review coverage terms for multiple areas
Nashville, TN – As you ring in the New Year, it is a good idea to evaluate your insurance coverage. The National Association of Insurance Commissioners (NAIC) – of which Commerce and Insurance is a member – offers these tips and reminders to help with your review. «Read the rest of this article»
NORAD and USNORTHCOM Public Affairs

Peterson Air Force Base, CO – The North American Aerospace Defense Command is prepared to track Santa's yuletide journey! The NORAD Tracks Santa website, www.noradsanta.org, is live and tracking Santa.
«Read the rest of this article»