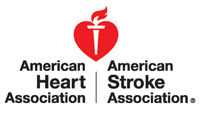 Dallas, TX – Can you run fast? Jump high? Turn quick? The American Heart Association (AHA) and National Football League (NFL) want children around the country to show off their skills with the NFL PLAY 60 App version 2.0.
The update includes a virtual race to Super Bowl 50 in the San Francisco Bay Area and is available for free in the iTunes App Store and on Google play.

"The AHA is thrilled to continue working with the NFL on the PLAY 60 initiative," said Kim Stitzel, Senior Vice President of Preventive Health Markets for AHA. "The NFL PLAY 60 App provides children the opportunity to get active for their heart health by putting the tools they need right in the palms of their hands – on their mobile devices. The great thing about the NFL PLAY 60 app is that it requires kids to be physically active in order to advance within the game and unlock rewards. It makes physical activity fun and helps children meet the goal of 60 minutes of physical activity per day."

"We are pleased to continue our work with the American Heart Association on the PLAY 60 app," said Clare Graff, NFL Director of Social Responsibility. "The app's virtual race to San Francisco is a great way to build excitement among our young fans for Super Bowl 50."

While playing the NFL PLAY 60 app, kids run, jump and turn to make their in-game characters do the same. As they move, their character moves to collect coins, unlock funky characters, jump over fun obstacles and so much more. In the race to Super Bowl 50, players run across the country and visit all 32 NFL cities while collecting coins to access limited edition Super Bowl 50 gear for their avatars.

The NFL PLAY 60 App version 2.0 is available and free for iOS and Android devices. The app supports iPad 2, iPhone 4S, iPod 5 and later models. For more information visit www.heart.org/nflplay60

Download the app, get moving and PLAY 60 today!
About the American Heart Association and American Stroke Association
The American Heart Association and the American Stroke Association are devoted to saving people from heart disease and stroke – America's No. 1 and No. 5 killers. We team with millions of volunteers to fund innovative research, fight for stronger public health policies, and provide lifesaving tools and information to prevent and treat these diseases. The Dallas-based American Heart Association is the nation's oldest and largest voluntary organization dedicated to fighting heart disease and stroke.
The American Stroke Association is a division of the American Heart Association. To learn more or to get involved, call 1.800.AHA.USA1, visit heart.org or call any of our offices around the country. Follow us on Facebook and Twitter
About NFL Foundation
The National Football League Foundation (NFL Foundation) is a non-profit organization dedicated to improving the health and safety of sports, youth football and the communities in which we live.  The NFL Foundation represents the 32 NFL clubs and supports the health and safety of athletes, youth football, and the communities which support our game.
For more information, visit www.nflfoundation.org
About NFL PLAY 60
Designed to tackle childhood obesity, NFL PLAY 60 brings together the NFL's long-standing commitment to health and wellness with partner organizations. PLAY 60 also is implemented locally, as part of the NFL's in-school, after-school and team-based programs. Since the program was launched in 2007, the NFL has committed more than $325 million to youth health and fitness through programming, grants, and media time for public service announcements.
The NFL and its teams have built more than 175 NFL Youth Fitness Zones and integrated programs into more than 73,000 schools nationwide since the campaign launched. All 32 clubs activate PLAY 60 locally, with more than 2,000 NFL PLAY 60 events held annually.
For more information, visit www.NFLRUSH.com
Sections
News
Topics
American Heart Association, American Stroke Association, Dallas TX, google Play, iPhone, iPod, National Football League, NFL, NFL Play 60