Topic: iPod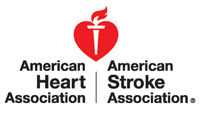 Dallas, TX – Can you run fast? Jump high? Turn quick? The American Heart Association (AHA) and National Football League (NFL) want children around the country to show off their skills with the NFL PLAY 60 App version 2.0.
The update includes a virtual race to Super Bowl 50 in the San Francisco Bay Area and is available for free in the iTunes App Store and on Google play.

«Read the rest of this article»
An exercise in homelessness.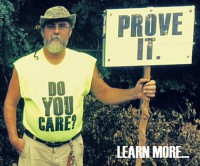 Clarksville, TN – Today was the hottest day yet.
I got to my spot (in front of the Walmart on Fort Campbell Boulevard) a few minutes after 10:00, and the temperature was already "up there."
People had a lot of questions about what I was doing, but as I handed them my flyer that explains how to "Prove It," I got a lot of good responses (although I also noticed that lots of folks in that part of town were super-generous even when they didn't have a clue what I was doing).
Several people dropped off money, and a couple of young boys even donated some of their piggy bank money. And thank goodness, everyone kept bring me plenty of liquids!
«Read the rest of this article»
An exercise in homelessness.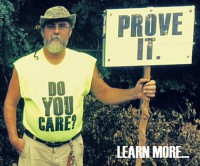 Clarksville, TN – Kenny York, Founder and Director of Manna Café Ministries, will be spending the next two weeks as a homeless man in an effort to bring increased awareness and compassion for the homeless. He and the Manna Café team are increasing their efforts to launch a full-time transitional shelter in Clarksville, even though homelessness is "a silent epidemic" in this fast-growing community. This is part three of his adventure.
Well, the first night out didn't go as expected, but I survived. I got my new camp set up this morning. This one should go a little better—it's a lot more hidden than the last one. It's a little further from downtown than I wanted, but since it's better hidden, it's a good trade-off. For those who are wondering where I slept last night (being that I was evicted from my first camp), well, I did what a lot of homeless people do: I slipped inside a fence, crawled into the back of a vehicle, went to sleep, and slipped out again before anyone got there the next morning. This vehicle just happened to be the Love Bus at the Manna House. (I didn't want to get arrested my first night out for trespassing or breaking and entering.)
Trust me, sleeping on the ground in a tent will be way more comfortable than on the floor of a bus.
«Read the rest of this article»
Winning Student to Receive Choice of Three Brand New Cars

Clarksville, TN – The Fifth Annual Pass and Go event, a reward celebration for Clarksville-Montgomery County School System Advanced Placement students who score a 3, 4 or 5 on their exam, is set for this Saturday, July 27th.
«Read the rest of this article»
Free Weight-Loss Apps and Websites for Workout Buys
Yonkers, NY – Losing weight is can be challenge?but there are tools that can make it easier.  The October 2012 issue of ShopSmart, from Consumer Reports, highlights free apps that can help those on a weight-loss journey and best sites for deals on workout clothes and gear that can get in you the mood to move. «Read the rest of this article»
Tetris®, Re-imagined! Discover the All-New One Touch Revolution and Experience Visionary New Ways to Play!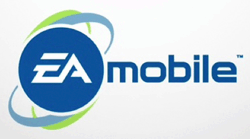 Redwood City, CA – EA Mobile™, a division of Electronic Arts Inc., (NASDAQ: ERTS) and the world's leading mobile games publisher, along with The Tetris Company, LLC, today announced the launch of a re-imagined version of the globally popular puzzle game on the App StoreSM.
The new Tetris® App gives fans access to new features that give them revolutionary ways to play on their iPad®, iPhone®, and iPod touch®. «Read the rest of this article»

Clarksville, TN – On November 26th, 2011, a 18 year old man got more than he bargained for after convincing a woman from "Facebook" to meet him for sex. Little did he realize the information had been passed on to the woman's boyfriend who now wanted to "talk" to the 18 year old.
After the 18 year old met the woman, they drove to a parking lot in the 1600 Block of Fort Campbell Boulevard. The woman then got out of the vehicle. The 18 year old was parked in the lot using his phone when the driver side door was opened and a man started punching him in the face and arms.
«Read the rest of this article»
Detroit, MI – Little Caesars® Pizza is honoring the men and women of the United States armed forces this Veterans Day by providing veterans and active military members with a free Crazy Bread® with proof of military status at participating stores nationwide.
"Little Caesars is thankful to all of our veterans and active members of the military who bravely serve our country. We hope they will enjoy an order of our Crazy Bread on us and know that we are truly honored to serve them," said Linda "LJ" Jaworski, senior vice president, Marketing & Corporate Communication. «Read the rest of this article»
Cupertino, CA – Apple® has announced that pre-orders of its iPhone® 4S topped one million in a single day, surpassing the previous single day pre-order record of 600,000 held by iPhone 4. The iPhone 4S is the most amazing iPhone yet, packed with incredible new features including Apple's dual-core A5 chip for blazing fast performance and stunning graphics; an all new camera with advanced optics; full 1080p HD resolution video recording; and Siri™, an intelligent assistant that helps you get things done just by asking.
"We were blown away with the incredible customer response to iPhone 4S," said Philip Schiller, Apple's senior vice president of Worldwide Product Marketing. "The first day pre-orders for iPhone 4S have been the most for any new product that Apple has ever launched and we are thrilled that customers love iPhone 4S as much as we do."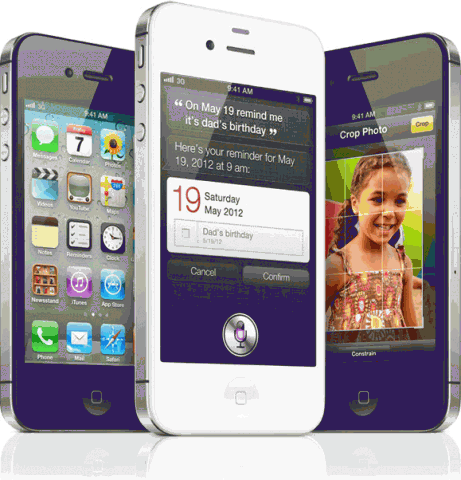 «Read the rest of this article»

Clarksville, TN – Saturday's third annual Joe Heitz Pass and Go event ended with a recent Clarksville High graduate winning a brand new Toyota Yarris.
The event is held to encourage high school students in the Clarksville-Montgomery County School System to take more rigorous advanced placement classes. If students earn a 3, 4, or 5 on the national College Board exam, they are eligible to take part in the car and laptop computer giveaway.
«Read the rest of this article»