Topic: iPhone

Nashville, TN – The Tennessee Department of Human Services (TDHS) is implementing revised child support guidelines this week that will help align all child support orders with changing family economics, improve the system for both custodial and noncustodial parents, and meet new federal requirements.
These are the first major changes to Tennessee's child support guidelines since 2005.
«Read the rest of this article»
Dallas, TX – Blood pressure monitoring might one day become as easy as taking a video selfie, according to new research in Circulation: Cardiovascular Imaging, an American Heart Association journal.
Transdermal optical imaging measures blood pressure by detecting blood flow changes in smartphone-captured facial videos.
«Read the rest of this article»
Clarksville Parks and Recreation Department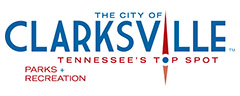 Clarksville, TN – Can you make an awesome film using an iPhone? Do you animate or use stop motion?
Clarksville Parks and Recreation has partnered with the Roxy Regional Theatre to give aspiring and professional filmmakers the opportunity to showcase their talents on the big screen as part of the Clarksville Film Festival scheduled for February 15th-17th, 2019.
«Read the rest of this article»
Tennessee Wildlife Resources Agency (TWRA)

Nashville, TN – The Tennessee Wildlife Resources Agency (TWRA) is launching a new smartphone app, "TWRA on the Go," with enhanced features to make it easier to hunt, fish, boat, and enjoy wildlife.
"We are always looking for ways to make it more convenient for those who enjoy the outdoors," said Michael May, TWRA Assistant Director. "The new app makes it easy to go paperless and report your deer or turkey harvest with or without cell service."
«Read the rest of this article»
Build and Map a Trip; Explore Things to Do, Events, Hotels & More
Clarksville, TN – Planning the perfect day in Clarksville just got much easier! We're excited to unveil the Build Your Trip Guide on our website with integrated mobile apps, an interactive way to map out everything you don't want to miss in Clarksville.
Designed with our partners at Visit Widget, this tool provides a new way to explore what the city has to offer, including upcoming events, popular restaurants, downtown hot spots, hotels, and points of interest.
«Read the rest of this article»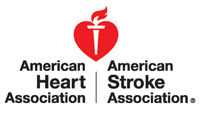 Dallas, TX – Can you run fast? Jump high? Turn quick? The American Heart Association (AHA) and National Football League (NFL) want children around the country to show off their skills with the NFL PLAY 60 App version 2.0.
The update includes a virtual race to Super Bowl 50 in the San Francisco Bay Area and is available for free in the iTunes App Store and on Google play.

«Read the rest of this article»
Seventh consecutive year of growth; the most Thanksgiving travelers since 2007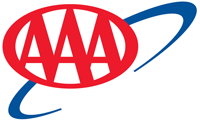 Knoxville, TN – AAA Travel forecasts 46.9 million Americans will journey 50 miles or more from home during the Thanksgiving holiday, a 0.6 percent increase from the 46.6 million people who traveled last year and the most in eight years.
With 300,000 additional holiday travelers, this marks the seventh consecutive year of growth for Thanksgiving travel.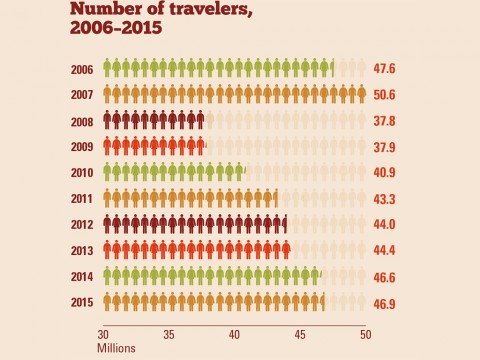 «Read the rest of this article»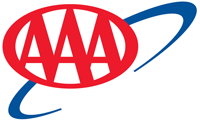 Tampa, FL – According to the National Automobile Dealers Association (NADA) the price of used electric vehicles (EVs) are projected to decrease by 30 percent this year.
One of the factors contributing to declining prices in the EV market is the substantial number of used EV's coming off lease. NADA Electric Vehicle Retention Report Card suggests trade-in values of two year old EVs have dropped in recent months.
This is exciting news for motorists who have a desire to purchase an EV without the high sticker price of a new one.
«Read the rest of this article»
Wanderful Media adds to its popular "Cash Dash" feature in the Find&Save app for iPhone and Android phones

Los Gatos, CA – Wanderful Media™ today announced three new options in the Find&Save® app for consumers to get cash back for shopping in nearby stores. Since first launching the cash back feature in November 2014, user retention has tripled – shoppers are sticking with the app and using it more often.
The original cash back feature – "Cash Dash" – uses a shopper's current location to send alerts while they are at retail stores, such as "Spend $25.00 at Target, Get $10.00 back from Find&Save" or "Spend $15.00 at Walgreens, Get $5.00 back from Find&Save."
«Read the rest of this article»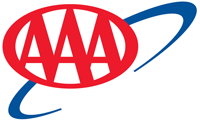 Tampa, FL – Emergencies are one of the fastest ways to put the brakes on a great vacation. While some motorists may not encounter problems, travelers can minimize the risk by planning ahead and preparing properly.
According to the American Driving Survey provided by AAA, Americans drive the most during the summer months, July-September. More than half (55.6%) of calls AAA receives from stranded motorists are due to dead batteries, flat tires, low fuel and lockouts.
«Read the rest of this article»