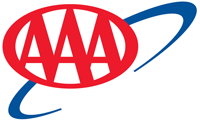 Tampa, FL – According to the National Automobile Dealers Association (NADA) the price of used electric vehicles (EVs) are projected to decrease by 30 percent this year.
One of the factors contributing to declining prices in the EV market is the substantial number of used EV's coming off lease. NADA Electric Vehicle Retention Report Card suggests trade-in values of two year old EVs have dropped in recent months.
This is exciting news for motorists who have a desire to purchase an EV without the high sticker price of a new one.
"There is concern that low gas prices could have a negative effect on new and used EV sales," said Montrae Waiters, spokeswoman, AAA – The Auto Club Group. "We found consumers who want to purchase EV's are more concerned with the long-term benefits; such as, reducing their carbon footprint.
Some consumers have concerns with battery longevity on a used EV. Typical manufacture warranties on EV batteries are 8 years or 100,000 miles, whichever comes first. A consumer who purchases a two or three year old EV will have between 6-7 years of daily driving battery use, before having to replace the battery.
According to NADA Used Car Guide's report, the replacement cost for an EV battery can range from $2,500 to $3,000; however, prices are expected to drop in the future.
"AAA is a proponent of alternative fuel vehicles; such as, EV's" continued Waiters. "However, AAA encourages consumers to do their homework when choosing an EV to determine whether or not it is a good fit for their lifestyle."
AAA has initiated several projects, including mobile recharging units and EV charging stations for members and non-members who drive EV's. Motorists can find EV charging stations along their route with the free AAA Mobile app for iPhone, iPad and Android. The app also can be used to find EV charging stations located at specific AAA branches; as well as, find current gas prices, map a route, find discounts, book a hotel and access AAA roadside assistance.
Learn more at www.AAA.com/mobile
Safe Driving Tips for Electric Vehicle Drivers
Motorists should keep electric vehicle parked in cool place. Electric vehicle drivers should keep their vehicle in the garage or shade to reduce the internal temperature while the vehicle is charging, to reduce the drain on the battery.
Ensure your EV battery is properly charged. This ensures your car is ready to drive whenever you need it.
Map out trip. Motorist should make sure there are electric vehicles charging stations on their routes. Mapping tools such as the AAA TripTik® Travel Planner pinpoint charging stations to keep motorists on the go.
Tire pressure. Proper tire pressure on electric vehicles is a benefit just as it is for gas vehicles. Fuel economy is reduced as rolling resistance increases — soft tires make your vehicle work harder.
About The Auto Club Group
The Auto Club Group (ACG) is the second largest AAA club in North America.  ACG and its affiliates provide membership, travel, insurance and financial services offerings to approximately 9 million members across 11 states and two U.S. territories including Florida, Georgia, Iowa, Michigan, Nebraska, North Dakota, Tennessee, Wisconsin, Puerto Rico and the U.S. Virgin Islands; most of Illinois and Minnesota; and a portion of Indiana.
ACG belongs to the national AAA federation with nearly 55 million members in the United States and Canada and whose mission includes protecting and advancing freedom of mobility and improving traffic safety.