Topic: Florida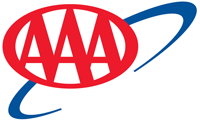 Tampa, FL – AAA says the national gas price average, $2.64, represents a seven-cent drop on the week as domestic gasoline stocks built by a surprising 4.4 million bbl, according to the Energy Information Administration's (EIA) latest data.
Contributing to the build was at least 1.2 million b/d of imports at U.S. ports. With the large bump, stocks now sit 235 million bbl – a U.S. stock level not seen in nearly five months (end of March).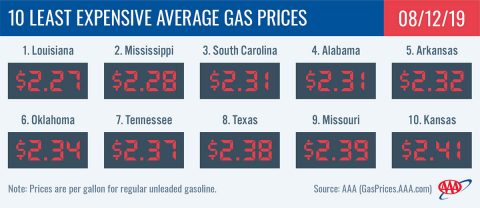 «Read the rest of this article»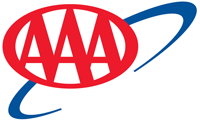 Tampa, FL – AAA reports that the average national gas price dropped by two cents to $2.71 on the week. This is less expensive than a week, a month (-4 cent) and a year (-15 cents) ago. Prices are cheaper as demand saw a small dip on the week, even though overall demand remains robust for the summer.
"While gas prices continue to drop, the rate at which they are decreasing has slowed," said Jeanette Casselano, AAA spokesperson.
«Read the rest of this article»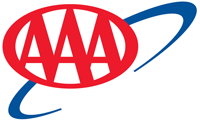 Tampa, FL – Today's national average is $2.73. While this is two cents more expensive than on the same day last month, it is three cents cheaper than last week and 12-cents less expensive than a year ago.
"Gas prices this month are on average a dime less expensive than in July 2018. These less expensive gas prices have encouraged summer road trips as evidenced by robust demand numbers since May," said Jeanette Casselano, AAA spokesperson.
«Read the rest of this article»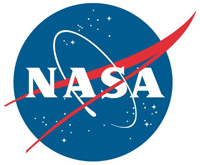 Pasadenca, CA – NASA's Mars 2020 rover's robotic arm is able to curl heavy weights. On July 18th, 2019, the time-lapse video below was, taken in the clean room of the Spacecraft Assembly Facility at the Jet Propulsion Laboratory in Pasadena, California, the rover's 7-foot-long (2.1-meter-long) arm handily maneuvers 88 pounds' (40 kilograms') worth of sensor-laden turret as it moves from a deployed to a stowed configuration.
The rover's arm includes five electrical motors and five joints (known as the shoulder azimuth joint, shoulder elevation joint, elbow joint, wrist joint and turret joint).
«Read the rest of this article»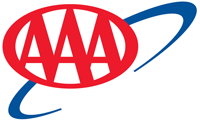 Tampa, FL – On the week, AAA says all but eight states saw gas price averages push cheaper or remain stable. At $2.76, the national gas price average is three cents less expensive than last Monday. This is the first time in four weeks that the national average has seen a weekly decline.
"Gasoline stocks remain robust amid a recent dip in demand, which could be one reason we are seeing pump prices starting to roll back," said Jeanette Casselano, AAA spokesperson.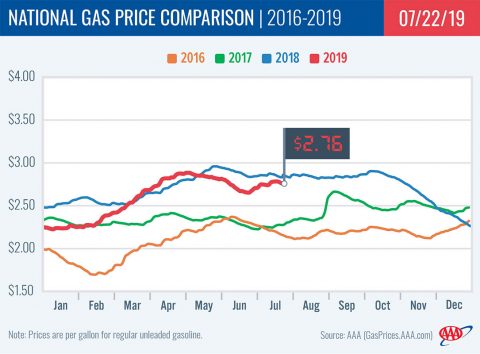 «Read the rest of this article»
Washington, D.C. – On Saturday, July 20th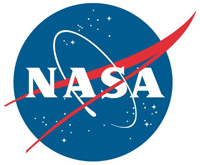 , 2019, at NASA's Kennedy Space Center in Florida, Vice President Mike Pence gave remarks in the Neil Armstrong Operations and Checkout Building to commemorate the 50th anniversary of the agency's Apollo 11 Moon landing and announce to America the completion of NASA's Orion crew capsule for the first Artemis lunar mission.
"Thanks to the hard work of the men and women of NASA, and of American industry, the Orion crew vehicle for the Artemis 1 mission is complete and ready to begin preparations for its historic first flight," said Vice President Pence.
«Read the rest of this article»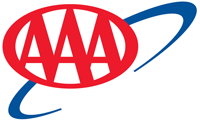 Tampa, FL – The national gas price average is $2.79, which is an eight-cent increase since the beginning of July. Gas prices have increased amid more expensive crude oil prices, robust demand and decreasing gasoline stocks.
Since last Monday, 18 states have seen their gas price averages increase by at least a nickel. Hurricane Barry, which made landfall in Louisiana this past weekend, seems to have had little impact on the national average.
«Read the rest of this article»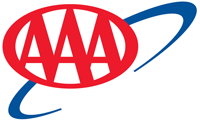 Tampa, FL – As summer temperatures rise, so are gas prices according to AAA. State averages have jumped, pushing up the national average nearly a dime to $2.75 in the last 15 days.
In addition to rising gasoline demand, 13 states this month have introduced new gas taxes that have contributed to the national average increase. Those states include California, Connecticut, Illinois, Indiana, Maryland, Michigan, Montana, Nebraska, Ohio, Rhode Island, South Carolina, Tennessee, and Vermont.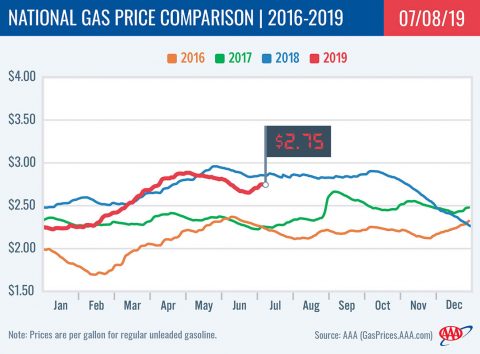 «Read the rest of this article»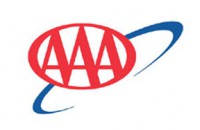 Tampa, FL – For the week ending June 14th, 2019, U.S. gasoline demand hit its highest level at 9.93 million b/d. It is the highest level ever recorded since the Energy Information Administration (EIA) began publishing data in 1991.
Counterintuitively, as motorists drive demand to new heights, pump prices pushed even cheaper across the country on the week. This is due to the recent trend in cheaper crude pricing and because crude comprises roughly 60% of the costs people pay at the pump, drivers are seeing summer savings.
«Read the rest of this article»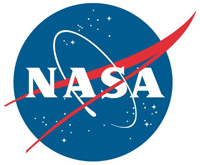 Washington, D.C. – On Tuesday, July 2nd, 2019, NASA had a successful demonstration of how the Orion spacecraft's launch abort system can outrun a speeding rocket and pull astronauts to safety during an emergency during launch. The test is another milestone in the agency's preparation for Artemis missions to the Moon that will lead to astronaut missions to Mars.
During the approximately three-minute test, called Ascent Abort-2, a test version of the Orion crew module launched at 6:00am CDT from Space Launch Complex 46 at Cape Canaveral Air Force Station in Florida on a modified Peacekeeper missile procured through the U.S. Air Force and built by Northrop Grumman.
«Read the rest of this article»