Topic: Florida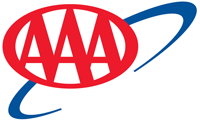 Tampa, FL – AAA says despite an unseasonal spike in demand, according to the Energy Information Admiration's (EIA) latest data sets, gas prices are decreasing for the majority of motorists across the country as crude oil prices (WTI) remain under $54.00/bbl.
Today, the national average gas price is $2.63, which is two cents less than last week and 26 cents cheaper than last year, but six-cents more expensive than last month.
«Read the rest of this article»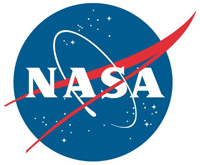 Washington, D.C. – After a successful Thursday night, October 10th, 2019 launch, NASA's Ionospheric Connection Explorer (ICON) spacecraft is in orbit for a first-of-its-kind mission to study a region of space where changes can disrupt communications and satellite orbits, and even increase radiation risks to astronauts.
A Northrop Grumman Stargazer L-1011 aircraft took off at 7:31pm CDT from Cape Canaveral Air Force Station in Florida carrying ICON, on a Northrop Grumman Pegasus XL rocket, to launch altitude of about 39,000 feet.
«Read the rest of this article»
Tennessee Vols (1-4 | 0-2 SEC) vs. Mississippi State (3-2 | 1-1 SEC)
Saturday, October 12th, 2019 | 11:00pm CT / Noon ET
Knoxville, TN | Neyland Stadium | SEC Network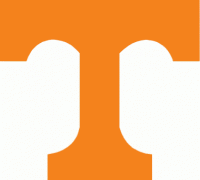 Knoxville, TN – Tennessee Vols football will look to notch its first SEC win of the year this Saturday as Mississippi State visits Neyland Stadium for a noon kickoff.
Saturday's contest will be the first between the Vols and Bulldogs in Knoxville since a 34-3 Tennessee win back in 2008.
The game will be televised on the SEC Network with Taylor Zarzour (PxP), Matt Stinchcomb (analyst) and Alyssa Lang (sideline) on the call.
Fans can also listen to Tennessee's radio broadcast on the Vol Network (WIVK-FM 107.7) as well as satellite radio (Sirius Ch. 134, XM Ch. 191, Internet Ch. 962). Bob Kesling (PxP), Tim Priest (analyst) and Brent Hubbs (analyst) will call the action all season long.
«Read the rest of this article»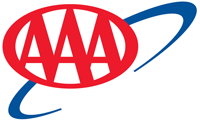 Tampa, FL – AAA reports that the national gas price average continues to hold steady on the week at $2.65, which is nine cents more expensive than last month, but 26 cents cheaper than a year ago.
Most motorists around the country are seeing prices decline or stabilize, with the majority of states seeing gas prices decrease by as much as a nickel since last Monday.
«Read the rest of this article»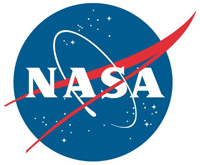 Washington, D.C. – NASA says when a spacecraft built for humans ventures into deep space, it requires an array of features to keep it and a crew inside safe. Both distance and duration demand that spacecraft must have systems that can reliably operate far from home, be capable of keeping astronauts alive in case of emergencies and still be light enough that a rocket can launch it.
Artemis Missions near the Moon will start when NASA's Orion spacecraft leaves Earth atop the world's most powerful rocket, NASA's Space Launch System.
«Read the rest of this article»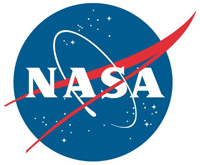 Washington, D.C. – It's the final boarding call for you to stow your name on NASA's Mars 2020 rover before it launches to the Red Planet. The September 30th, 2019 deadline for NASA's "Send Your Name to Mars" campaign gives the mission enough time to stencil the submitted names — over 9.4 million so far — on a chip that will be affixed to the Mars 2020 rover.
This rover is scheduled to launch as early as July 2020 and expected to touch down on Mars in February 2021. The Mars 2020 rover represents the initial leg of humanity's first planned round trip to another planet.
«Read the rest of this article»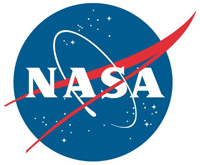 Florida – NASA eclipsed another milestone in its plan to send the first woman and next man to the lunar surface by 2024 with the latest successful water flow test on the mobile launcher at Kennedy Space Center's Pad 39B.
Using adjustments from the first water flow test event in July, the Friday, September 13th exercise demonstrated the capability of the sound suppression system that will be used for launch of NASA's Space Launch System (SLS) for the Artemis I mission.
«Read the rest of this article»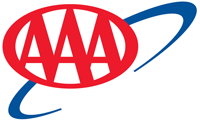 Tampa, FL – AAA says gas prices continue to trend – slowly, but surely – cheaper with half of all states seeing pump prices drop two-cents on the week. This caused the national average to push cheaper by a penny down to $2.56. Today's average is 11-cents less than a month ago and 28-cents cheaper than a year ago.
In its latest weekly report, the Energy Information Administration (EIA) notes that U.S. gasoline demand saw a steady decline from 9.9 million b/d to 9.4 million b/d, a reading typical for the start of fall.
«Read the rest of this article»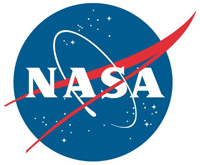 Pasadena, CA – A new view of Hurricane Dorian shows the layers of the storm, as seen by an experimental NASA weather satellite that's the size of a cereal box. TEMPEST-D reveals rain bands in four layers of the storm as Hurricane Dorian approaches Florida on September 3rd, 2019.
The multiple vertical layers show where the strongest convective "storms" within the hurricane are pushing high into the atmosphere, with pink, red and yellow corresponding to the areas of heaviest rainfall.
«Read the rest of this article»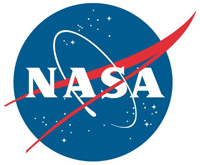 Greenbelt, MD – Hurricane Dorian dropped excessive rainfall on the Bahamas and NASA calculated the rainfall the storm generated.
"By Wednesday morning, September 4th, 2019 the rain accumulation from Hurricane Dorian exceeded 36 inches in an area that included parts of Grand Bahama Island and Abaco Island," said Owen Kelley, researcher at NASA Goddard Space Flight Center.
"By that time, the Dorian's center was north of the Bahamas and was moving further north, approximately parallel to Florida's east coast," Kelley stated.
«Read the rest of this article»