Topic: Android
Build and Map a Trip; Explore Things to Do, Events, Hotels & More
Clarksville, TN – Planning the perfect day in Clarksville just got much easier! We're excited to unveil the Build Your Trip Guide on our website with integrated mobile apps, an interactive way to map out everything you don't want to miss in Clarksville.
Designed with our partners at Visit Widget, this tool provides a new way to explore what the city has to offer, including upcoming events, popular restaurants, downtown hot spots, hotels, and points of interest.
«Read the rest of this article»
Written by Andrew Good
NASA's Jet Propulsion Laboratory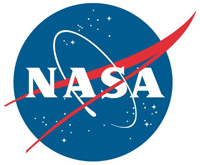 Pasadena, CA – When NASA scientists want to follow the path of the Curiosity rover on Mars, they can don a mixed-reality headset and virtually explore the Martian landscape.
Starting today, everyone can get a taste of what that feels like. NASA's Jet Propulsion Laboratory in Pasadena, California, collaborated with Google to produce Access Mars, a free immersive experience. It's available for use on all desktop and mobile devices and virtual reality/augmented reality (VR/AR) headsets. That includes mobile-based virtual reality devices on Apple and Android.
«Read the rest of this article»

Nashville, TN – For nearly a quarter-million users of the Tennessee Wildlife Resources Agency's 'On The Go 2.0' smartphone app, finding a place in Tennessee to hunt, fish, boat, and view wildlife has become easier than ever.
"We have put a lot of time into improving our app and we are happy to announce it is now available and free to all who enjoy our outdoors and want to learn more," said Michael May, a TWRA assistant director.
«Read the rest of this article»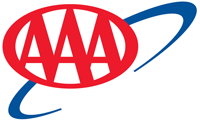 Tampa, FL – According to the National Automobile Dealers Association (NADA) the price of used electric vehicles (EVs) are projected to decrease by 30 percent this year.
One of the factors contributing to declining prices in the EV market is the substantial number of used EV's coming off lease. NADA Electric Vehicle Retention Report Card suggests trade-in values of two year old EVs have dropped in recent months.
This is exciting news for motorists who have a desire to purchase an EV without the high sticker price of a new one.
«Read the rest of this article»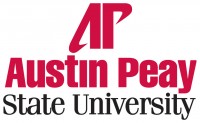 Clarksville, TN – For several months, Austin Peay State University's Information Technology (IT) department has been quietly working behind the scenes to implement a new mobile application called Peay Mobile 4.0.
This new version automatically replaces the original version of the Austin Peay mobile application, providing access to student and employee accounts, class schedules, grades and campus navigation. These and other features are at the control of your thumbs through Apple and Android mobile devices.
«Read the rest of this article»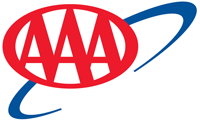 Tampa, FL – Emergencies are one of the fastest ways to put the brakes on a great vacation. While some motorists may not encounter problems, travelers can minimize the risk by planning ahead and preparing properly.
According to the American Driving Survey provided by AAA, Americans drive the most during the summer months, July-September. More than half (55.6%) of calls AAA receives from stranded motorists are due to dead batteries, flat tires, low fuel and lockouts.
«Read the rest of this article»
JOBS4TN allows users to search local Jobs, Share on Social Media, Filter Attributes and Requirements
Nashville, TN – Tennessee Department of Labor and Workforce Development Commissioner Burns Phillips is announcing a new iPhone and Android mobile app that makes finding available Tennessee jobs even easier.
The free mobile application brings thousands of employment opportunities to smart phones with advanced location and sharing features.
«Read the rest of this article»
Ramp to Remain Closed through Construction

Nashville, TN – Tennessee Department of Transportation contract crews will close the ramp from Interstate 24 eastbound (Exit 44B) to Interstate 65 northbound, north of Nashville, for construction.
Weather permitting, the ramp will close on Thursday, February 5th, at 8:00pm. The ramp will remain closed through October 2015. «Read the rest of this article»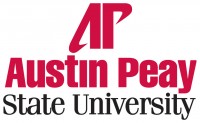 Clarksville, TN – As technology advances and becomes more a part of our daily lives, the opportunities available to aspiring techies continues to grow.
One Austin Peay State University student was recently recognized for his efforts in bringing the fantastic to life, using everyday items to create a low-cost, entry-level robotics platform.
«Read the rest of this article»
Holiday Travelers Won't Be Slowed by Road Construction

Nashville, TN – The Tennessee Department of Transportation will halt all lane closure activity on interstates and state highways for the busy Labor Day holiday travel period. Construction crews will stop all lane closure activity beginning at noon on Friday, August 29th, through 6:00am on Tuesday, September 2nd.
This will provide maximum roadway capacity for motorists traveling during the busy Labor Day holiday.
«Read the rest of this article»