Topic: National Football League
Steve Underwood steps back from Full-Time Role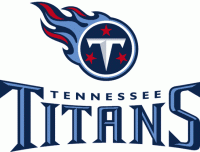 Nashville, TN – The Tennessee Titans elevated Burke Nihill to team President/CEO after being informed last month that current President/CEO Steve Underwood would be retiring from a full-time role. Underwood will remain as a Senior Counselor for the organization.
"I want to start by thanking Steve personally on behalf of myself and my family" said Amy Adams Strunk, Titans Controlling Owner. "Steve's remarkable 40-year Oilers/Titans career places him among the titans of professional sports executives. His dedication to our franchise is unmatched and I am glad he will remain with us as a Senior Counselor.
«Read the rest of this article»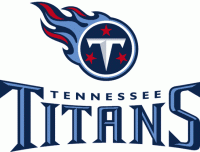 Nashville, TN – The National Football League (NFL) has released the 2020 regular season schedule, and the Tennessee Titans will be featured in three primetime contests, including an appearance on Monday Night Football to open the season at Denver on September 14th.
The Titans will return to Nashville for their home opener against Jacksonville on Sunday, September 20th. The other primetime games include a Thursday Night home game against the Indianapolis Colts on November 12th and a visit to the Green Bay Packers for a Sunday Night game on December 27th.
«Read the rest of this article»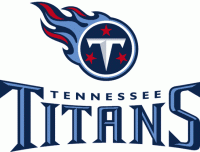 Nashville, TN – While the Tennessee Titans have several veterans scheduled to become unrestricted free agents this offseason, including Ryan Tannehill and Derrick Henry, Jon Robinson has crafted a roster replete with young, promising talent. Possibly no player embodies the combination of hope and early productivity more than A.J. Brown, last year's second-round pick.
Brown, the 51st overall draft selection in 2019, led Tennessee in every major receiving category as a rookie, totaling 52 catches for 1,051 yards and eight touchdowns.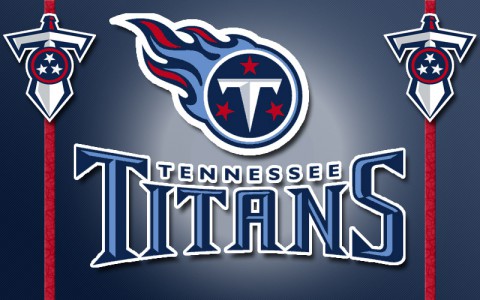 «Read the rest of this article»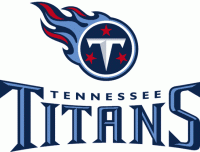 Nashville, TN – Tennessee Titans running back Derrick Henry finished 2019 with a league-high 1,540 yards on 303 rushing attempts (4.8 avg.). His 16 rushing touchdowns put him in a tie with Green Bay Packers's Aaron Jones atop the league leaderboard and placed second in franchise annals.
Over the final six weeks of the regular season plus three playoff appearances, Henry totaled seven 100-yard games.
«Read the rest of this article»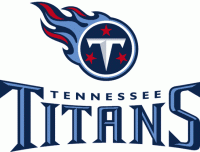 Nashville, TN – A year earlier, Tennessee Titans quarterback Ryan Tannehill was still with the Miami Dolphins, where he concluded his seventh season with the Dolphins. Robinson engineered a trade in March 2019 that landed the signal caller in Tennessee, where he began the campaign as the backup to Marcus Mariota.
Although he did not start until the seventh game of the season, Tannehill authored one of the greatest offensive seasons in franchise history.
«Read the rest of this article»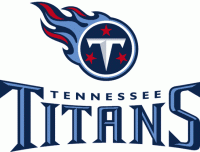 Nashville, TN – Following an impressive 43-13 win at the Cleveland Browns in the season opener, the Tennessee Titans lost four of their next five contests, including a shutout at the Denver Broncos on October 13th. At 2-4, there was little indication that the Titans would be playing well into January.
With a home date against the Los Angeles Chargers next on the schedule, Tennessee Titans head coach Mike Vrabel made the decision to insert eighth-year veteran quarterback Ryan Tannehill into the starting lineup for the first time since he arrived in Tennessee.
«Read the rest of this article»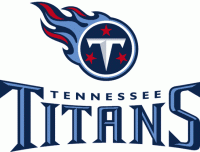 Nashville, TN – On January 19th, 2020, the final chapter was written on a memorable season for the Tennessee Titans. Appearing in the organization's first AFC championship game in 17 years, the Titans' storybook finish came up one win shy of a Super Bowl berth.
When the Titans fell to the eventual Super Bowl LIV champion Chiefs in Kansas City, a season that began inauspiciously managed to end suddenly and prematurely.
«Read the rest of this article»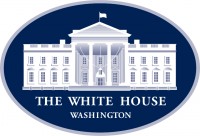 Washington, D.C. – "In the new fight between President Donald Trump and former President Barack Obama over who did most for the economy, Gallup has an answer: Trump," Paul Bedard reports for the Washington Examiner.

"A solid majority" of Americans, 61 percent, gave President Trump credit for the improving economy. A full 10 percent fewer said former President Obama deserves credit.
«Read the rest of this article»
Tennessee (12-8 | 4-3 SEC) at Mississippi State (13-7 | 4-3 SEC)
Saturday, February 1st, 2020 | 2:01pm ET / 1:01pm CT
Starkville, MS | Humphrey Coliseum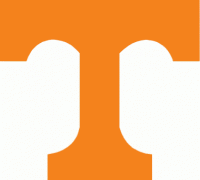 Starkville, MS – The Tennessee men's basketball team returns to action on Saturday afternoon for a road contest against Mississippi State. Tipoff from Humphrey Coliseum is set for 1:00pm CT on ESPNU.
Saturday's game can be seen on ESPNU, online through WatchESPN, which can be accessed at espn.com/watch, and on any mobile device through the ESPN App. Drew Fellios and Dalen Cuff will have the call.
Fans can also listen in on their local Vol Network affiliate to hear Bob Kesling and Bert Bertlekamp describing the action.
«Read the rest of this article»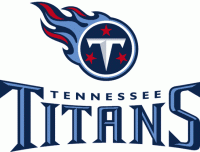 Nashville, TN – In Week 10 of the 2019 season, the Tennessee Titans hosted the Kansas City Chiefs and won by a score of 35-32.
Kansas City got on the board on their opening possession, with an 11-play, 69-yard scoring drive.
Chiefs QB Patrick Mahomes connected with Chiefs TE Travis Kelce for a three-yard touchdown and an early 7-0 lead. On the following Tennessee possession, QB Ryan Tannehill was strip-sacked and the ball was recovered by Chiefs DE Tanoh Kpassagnon at the Titans 20-yard line. Kansas City capitalized on the turnover and added a field goal for a 10-0 lead.
«Read the rest of this article»