Topic: Harold Crye

Clarksville, TN – Deb Wilson, a broker with 12 years of experience joins Crye-Leike, REALTORS at its Clarksville-St. Bethlehem office. Wilson comes from Platinum Realty and Auction where she was a principle broker.
Wilson has built a career building a business based on exceptional client service and continuous education.
«Read the rest of this article»

Memphis, TN – A house cannot be sold if it cannot be shown.
In 2014, Crye-Leike totaled 183,000 scheduled appointments for showings. Many calls for showings come after business hours and on weekends when many real estate companies are not open.
Crye-Leike's in-house appointment call center is available to schedule appointments seven days a week until 8:00pm on listings. «Read the rest of this article»
Crye-Leike remains 5th largest real estate firm according to REAL Trends, Inc.

Nashville, TN – Crye-Leike, REALTORS has been ranked as the nation's 5th largest residential real estate brokerage according to REAL Trends, Inc.
Crye-Leike once again made the REAL Trends 500 list which is an annual research report that identifies the country's largest and most successful residential firms as ranked by closed transaction sides and separately by closed sales volume.
«Read the rest of this article»

Brentwood, TN – For the past 37 years, Crye-Leike Realtors have been proud to assist home buyers and sellers with all of their real estate needs while also taking some time to give back to the communities they serve.
Each year, Crye-Leike holds a fundraising campaign for United Way.
«Read the rest of this article»
Crye-Leike's Middle Tennessee agents have been Backpack Heroes for 13 consecutive years

Nashville, TN – Children in the care of Youth Villages throughout Middle Tennessee will be going back to school in style thanks to Crye-Leike Realtors across the mid-state.
For the 13th consecutive year, agents and staff from the company's Middle Tennessee offices went back to school shopping to help prepare children in need for the new school year.
«Read the rest of this article»
Crye-Leike Agents Donate More Than 200 Stocked Backpacks To Youth Villages
 


While real estate agents stay pretty busy during the final days of the summer home selling season, the Realtors of Crye-Leike are definitely in a buying mood.  Agents have been hitting the stores shopping for back to school items to donate to Middle Tennessee children in the care of Youth Villages. 
"This has been a wonderful tradition for us and we love it," said Kristin Pendergraft, Crye-Leike Spring Hill Managing Broker. "While the real estate market has slowed down, our agents have not when it comes to shopping for new school supplies for these children."
Now in its 10th consecutive year, Crye-Leike is part of the Youth Villages 'Backpack Heroes Campaign' – to help ensure that the emotionally and behaviorally challenged kids in the agency's care get the same start to school as every other child.  Everything that's donated goes to help local children in the Middle Tennessee area.
«Read the rest of this article»
As Demand And Growth Of Online Property Search And Services Increases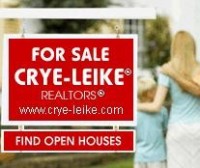 BRENTWOOD, TN – Most companies, big and small, have invested time, human resources and revenue in their online presence. In most cases it's been the development of a standard website to project a firm's brand, business, story and services. Depending on the budget – that online investment can run a few hundred dollars on up into the millions.
To further distinguish itself in the heavy web-based traffic of online real estate, home and Realtor searches and shopping… the mega real estate firm Crye-Leike has gone the extra mile – having its corporate web site 'quality certified.'
The company's website crye-leike.com has been evaluated by a global real estate association – Leading Real Estate Companies of the World (LeadingRE) – which deemed the firm's crye-leike.com worthy of its quality certification designation. «Read the rest of this article»
The 2009 Backpack Heroes Campaign For Youth Villages Hopes To Provide An Estimated 300 Fully Stocked Backpacks By Wednesday, August 5, 2009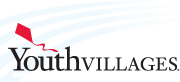 BRENTWOOD, TN – Crye-Leike, REALTORS agents are joining in the back to school shopping season – purchasing new backpacks and school supplies for the children in the care of Youth Villages.
It's the 9th consecutive year Crye-Leike has joined in the agency's Backpack Heroes campaign – to help see to it that these emotionally and behaviorally challenged children enjoy the same start to school as every other child. Everything that is collected will go to help local children in the Middle Tennessee area.
"Over 90% of these children live well below the poverty line and most cannot afford a backpack or school supplies for the upcoming school year," said Harold Crye, Crye-Leike, REALTORS Cofounder and CEO. "This year Crye-Leike is again partnering with Youth Villages by collecting donations which will help provide these items to hundreds of children who have very little or nothing at all."
«Read the rest of this article»
A Challenging Business Climate For Real Estate Firms Creates An Opportunity For PCMS Consulting To Take The Crye-Leike, Realtors Brand Into New U.S. Markets


Atlanta, GA – PCMS Consulting is proud to announce a new partnership with Crye-Leike Realtors to assist the company in growth strategies to expand its franchise operation in multiple states. PCMS has business development personnel currently servicing over 20 states and plans to leverage Crye-Leike's already strong southern states footprint with the objective of affiliating existing real estate sales firms with the company's franchise arm.
"Our company has its roots in the real estate franchise business and we are excited to put that expertise to work for one of the largest companies in the country as well as one that has an outstanding reputation in the South," said Jose Perez, President of Atlanta-based PCMS Consulting. "We are beginning our efforts in Tennessee, Crye-Leike's backyard, where we can continue to expand their presence throughout the state with quality conversions of existing companies as we simultaneously look for opportunities with other strong operators in neighboring states." «Read the rest of this article»