Topic: Hispanic Community
Written by Dr. Eduardo Sanchez
Nashville, TN – Familismo or familism. While many look to social psychologists to define this cultural characteristic, Latinos live it.
Our cultures of origin — Mexican, Puerto Rican, Salvadoran, Cuban, Colombian or other Spanish-speaking countries — are rooted in family, in connecting, helping each other become the best we can be, putting our children first and supporting each other through good times and bad.
«Read the rest of this article»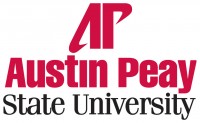 Clarksville, TN – On a recent Tuesday night, a group of Austin Peay State University students gathered inside a local church – Iglesia Casa de Restauracion. About half of the students went into a makeshift classroom to help adult members of the Clarksville Hispanic community learn English.
At the end of the 45-minute lesson, those Hispanic students then became the teachers, helping the APSU students with their Spanish skills.
«Read the rest of this article»
Austin Peay State University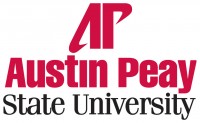 Clarksville, TN – When Austin Peay State University student Jorge Jiménez Cano first arrived in the United States, he only spoke a handful of basic English words, such as "hello" and "yes." This proved to be a bit problematic on the days when he wasn't feeling well.
"When I'd go to the doctor, I'd say 'ouch here,'" he recalled, pointing to his throat to show the doctor where he felt pain. "It was intimidating." «Read the rest of this article»
National Latino AIDS Awareness Day is October 15th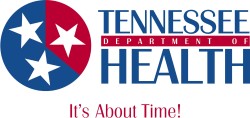 Nashville, TN – New cases of HIV infection among both men and women of Latin decent are increasing at faster rates than among other ethnic groups. As part of the effort to reverse this trend, the Tennessee Department of Health will join health providers and advocates across the nation in observing National Latino AIDS Awareness Day on October 15th. The goal of this annual observance is to raise awareness and promote prevention of HIV/AIDS among Latino communities.
"We urge all Tennesseans who are sexually active to take responsibility for their health and the health of their partners by knowing their HIV status," said Health Commissioner Susan R. Cooper, MSN, RN. "This knowledge is crucial to slowing the spread of HIV and AIDS." «Read the rest of this article»
Joint Press Release by the Clarksville Police Department and the Montgomery County Sheriffs Department – July 6, 2006, Sheriff Norman Lewis and Police Chief Mark Smith
Following an extensive investigation by the Montgomery County Sheriff's Office and the Clarksville Police Department into the murders of Thomas and Juan Vasquez, the agencies announced that Sheriff's Investigator Larry Hodge and Clarksville Police Detective Alan Charvis presented their cases to the Montgomery County Grand Jury on Wednesday, July 5, 2006. The Grand Jury returned indictments and warrants for the arrest of Chinu Kim for the murders of Thomas and Juan Vasquez. «Read the rest of this article»
The Hispanic Organization for Progress and Education (HOPE), and the National Association for the Advancement of Colored People (NAACP), along with the Clarksville Korean American Association have joined the Clarksville – Montgomery County Community in support of slain civil rights activist, Juan Vasquez, Sr., and his son, Thomas Vasquez. Juan was the founder of H.O.P.E. and served as the Hispanic liaison for the Clarksville NAACP. «Read the rest of this article»