Topic: honor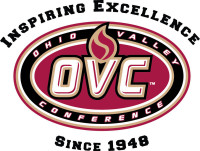 Brentwood, TN – Senior defender Emily Kink, of the Austin Peay State University women's soccer team, has been named Ohio Valley Conference Defensive Player of the Week, the conference office announced Tuesday.
Kink assisted on senior Tatiana Ariza's go-ahead goal in the Lady Govs 1-1 draw at Western Kentucky, Friday, playing the full 110 minutes and anchoring an impressive Austin Peay defense. She also played the full 90 minutes in the Lady Govs 2-1, come-from-behind victory at Lipscomb, Monday.
«Read the rest of this article»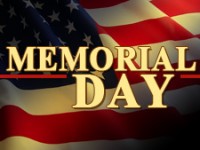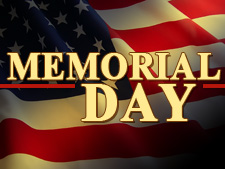 Clarksville, TN – I want to wish a safe and peaceful Memorial Day Holiday to all. As you join friends and family this holiday and relax in this beautiful weather, take a moment to reflect on those who sacrificed so much in the service of our country to provide a gift that we sometimes take for granted.
That gift being the freedom we live in and experience every day. «Read the rest of this article»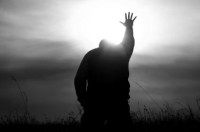 I started my morning with prayer (good time). Then, I ate (good food). Then, I praised the Lord on the way to LASATERS® in Cleveland this morning (Great Peace). Ahh, a great start to a great day! And THEN, I got on facebook. Wow. What the was I thinking? I should have known better.
The first post I saw was a status of a friend requesting prayer for her sister who is deathly ill. The next few posts I saw were political. That's enough to take a peaceful, joy-filled morning, and throw it out the window. I've been guilty of this, I know it, by adding more frustration with our political and economical climate in a post than I should have. But, this morning, was a little more than I could bear. I knew better. I knew that it was time to quickly close that window and turn on more worship music – in a hurry! «Read the rest of this article»
The day before our Tennessee primary election, Ted Cruz overcame overwhelming odds to win the run off election for U.S. Senate in Texas.  Mr. Cruz did not have the endorsements of the establishment,  anywhere close to the money of his opponent, but he won handily with 57% of the vote.
Thursday in two Middle Tennessee races there were two candidates who were funded and endorsed by the GOP establishment, yet were soundly defeated by candidates with zero political experience, few endorsements, and very little money.  I am referring to Tennessee House races: Lauri Day in District 74 and LTC Courtney Rogers in the 45th District. «Read the rest of this article»
Lighting a flame is just too much to ask. Even during Memorial Day Weekend, the flame is out. Yet "We support the troops!" claims and stickers are everywhere. Who's foolin' who?
Yet another national observance dedicated to honoring the nation's debt to its military forces, past and present, is upon us. Flags are flapping in the wind. Boy Scout Troops are preparing to descend upon various cemeteries to place small flags at veterans graves. Politicians gear up to make patriotic oratory praising America's military forces and the noble sacrifices made by them and their families, past and present. Even the president has reminded us to remember the veterans as we celebrate this weekend. All of these annual gestures of reverence are expected and applauded
But there is an affront to all this staged posturing in our community. For quite some time now, Clarksville has been playing footloose and cheap with its symbolic gesture to military honor and sacrifice- the eternal flame on Public Square. The flame has been unlit for most of this year. Citizen inquiries have resulted in a myriad of replies, to include being told that, "Surely, the wind must have just blown it out!"
«Read the rest of this article»