Topic: hybrid vehicles
AAA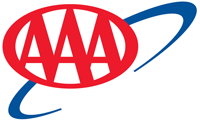 Orlando, FL – AAA's 2018 Your Driving Costs study reveals the largest expense associated with purchasing a new car is something many drivers fail to consider – depreciation. In fact, it accounts for almost 40 percent of the cost of owning a new vehicle – more than $3,000 per year – and is influenced by a number of factors, including shifting consumer preferences.
AAA urges car buyers to think about both market trends and length of ownership when shopping for their next vehicle purchase.
«Read the rest of this article»
Clarksville, TN – Mike and Suzanne Harris have announced that One Hour Heating and Air Conditioning  has received their Green Certification from Montgomery County Mayor Carolyn Bowers, leading their industry in Clarksville with efforts to protect their environment.
Known for their "Always on time or you don't pay a dime". tagline, Harris One Hour Heating and Air Conditioning offers heating and air conditioning maintenance, installation and other services. Megan Vargas, daughter of owners Mike and Suzanne Harris, attended the CMC Green Certification Workshops and took the lead in the green initiatives.
«Read the rest of this article»
But Consumers Are Still Window-shopping

Washington, D.C. – This holiday season, it's never been easier to put a fuel-efficient auto on your shopping list. New government data released recently shows that automakers are offering more models that run on alternative fuels and use less gasoline.
"The good news for consumers is that competition among automakers is driving progress.  Auto manufacturers are racing each other to bring fuel-efficient autos to market," said Dave McCurdy, President & CEO, Alliance of Automobile Manufacturers.  "When it comes to determining the success of energy-efficient technologies, consumers are in the driver's seat. As automakers, our job is to develop and introduce vehicles that run on alternative fuels or deploy energy saving technologies."
«Read the rest of this article»
The House GOP Review is a weekly feature that gives Tennesseans an in-depth look at what our Republican state legislators have been working on this week, and a glimpse into what's planned for the coming week at our state house.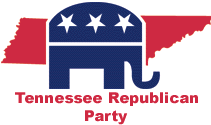 A commonsense DUI measure appeared again this week before a House subcommittee after questions and concerns were raised two weeks ago. The "Pass the Bottle" legislation, which would ban open containers in vehicles, was one of several DUI bills rolled out by Republicans as a comprehensive effort to combat drunk driving. Currently, no driver may consume an alcoholic beverage or possess an open container of such while operating a motor vehicle, but passengers may consume alcohol. The bill sponsor, in his opening remarks, said this policy invites drivers to drink as long as there is a passenger to which they can "pass the bottle."
«Read the rest of this article»