Topic: Israel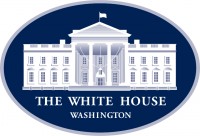 Washington, D.C. – Today, Wednesday, January 30th, 2020, U.S. President Donald Trump introduced the most realistic and detailed plan ever presented for peace between Israel and the Palestinians.

Watch: "We must break free of yesterday's failed approaches."

"Peace to Prosperity" is a fundamentally different vision for one of the world's most complex problems. "My vision presents a win-win opportunity for both sides," President Trump said today, with Israeli Prime Minister Benjamin Netanyahu standing alongside him.
«Read the rest of this article»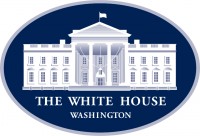 Washington, D.C. – Promoting economic prosperity for all, President Trump's pro-growth policies have led to an economic boom that is lifting up Americans of all backgrounds.
Since President Trump's election, more than 7 million jobs have been added to the economy.
For the first time on record there are more job openings than unemployed Americans.
«Read the rest of this article»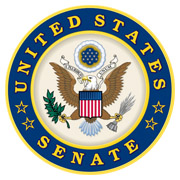 Washington, D.C. – U.S. Senators Marsha Blackburn (R-Tenn.) and Ted Cruz (R-Texas) condemned the Court of Justice of the European Union's recent ruling to permit anti-Israel business practices in the 28 member states.
The ruling singles out Israeli goods for discrimination and requires special labels indicating the origin of products imported from Israeli settlements and areas the EU deems "occupied by Israel since 1967."
"In Nazi-occupied Europe, the Jewish people were forced to wear a yellow star as a means of discrimination. Similarly, this label will apply only to products from Israel and associated disputed territories, thereby discriminating against Israel and against specific Israeli businesses," the Senators write.
«Read the rest of this article»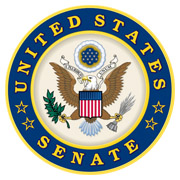 Washington, D.C. – In November 1621, after the pilgrims' first successful corn harvest, a celebratory meal was held in Plymouth, Massachusetts. It wasn't for over two hundred years that the meal now known as Thanksgiving was held on a consistent date across the nation.
Just days after delivering the Gettysburg address in 1863, President Abraham Lincoln declared Thanksgiving to be the final Thursday of November. In 2019, it is customary to reflect on the many things we are grateful for.
«Read the rest of this article»

Budapest, Hungary – Austin Peay State University men's basketball player Eli Abaev was instrumental in helping the United States bring home the gold at the 2019 European Maccabi Games, which concluded Tuesday with the USA winning the gold-medal game against Russia.
«Read the rest of this article»
Senator Marsha Blackburn
Tennessee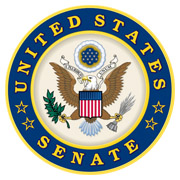 Washington, D.C. – Tennessee Tuesday is always my favorite day of the week.
Senator Lamar Alexander and I welcomed another great group of Tennesseans to our nation's capital for coffee, conversation, and pictures this week.
If you plan to be in the Washington, D.C. area on a Tuesday when the Senate is in session, we would love if you join us for this Tennessee tradition. Constituents attending will have the opportunity to meet and have their picture taken with their senators while enjoying a coffee and pastries.
«Read the rest of this article»
Written by Lonnie Shekhtman
NASA's Goddard Space Flight Center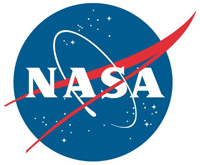 Greenbelt, MD – The last screw is tightened and a private Moon lander is packed in the fairing atop a SpaceX Falcon 9 rocket at Cape Canaveral Air Force Station in Florida. It took eight years to get there, plus significant dedication by a small group of scientists and engineers building Israel's first machine to leave Earth's orbit.
Now, the highly anticipated moment is here: a shot at the first private Moon landing, and NASA is contributing to the experiment.
An Israeli spacecraft from SpaceIL is scheduled to launch Thursday, February 21st, 2019 and is aiming to touch down on Mare Serenitatis two months later.
«Read the rest of this article»
Austin Peay State University (APSU)

Clarksville, TN – This February, Austin Peay State University (APSU) students will get the rare opportunity to meet a top-level U.S. diplomat when M. André Goodfriend, director of the U.S. State Department's Office of eDiplomacy, visits campus for a series of talks.
The Office of eDiplomacy, founded in 2003, seeks to "innovative diplomacy powered by knowledge leadership, superior customer support and collaborative technology."
«Read the rest of this article»
Clarksville native Tiasha Gray and 2016 APSU graduate returns to Swedish Damligan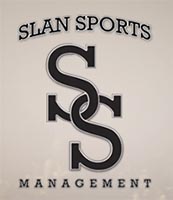 Toronto, Canada – Slan Sports Management is pleased to announce that Austin Peay State University (APSU) women's basketball legend Tiasha Gray has signed a one-year deal with Hogsbo Basket in the Swedish Damligan for the 2018-19 season.
Gray, a 5'7" guard, is returning to the Swedish Damligan where she was the league's Most Valuable Player in her rookie professional campaign, leading the league in scoring and steals in 2016-17. This past season, Gray made brief stops in Israel and Lebanon before returning home to rehab a minor knee injury.
A Clarksville, Tennessee native, Gray attended Clarksville High School before starting her collegiate career at Austin Peay State University in 2012.
«Read the rest of this article»
Written by Dwayne Brown / Laurie Cantillo
NASA Headquarters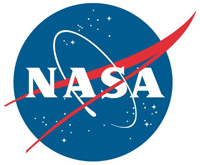 Washington, D.C. – An international team of astronomers led by NASA scientists successfully completed the first global exercise using a real asteroid to test global response capabilities.
Planning for the so-called "TC4 Observation Campaign" started in April, under the sponsorship of NASA's Planetary Defense Coordination Office. The exercise commenced in earnest in late July, when the European Southern Observatory's Very Large Telescope recovered the asteroid. The finale was a close approach to Earth in mid-October.
«Read the rest of this article»