Topic: Jacob Markstrom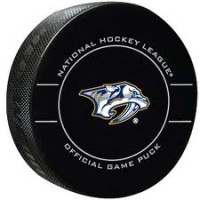 Vancouver, Canada – The Nashville Predators dug themselves a huge hole early into this game and were never able to recover against the Vancouver Canucks, 6-2.
Vancouver scored three goals in the first period, and another goal early in the second period to hold a commanding 4 goal lead over Nashville and the Predators just couldn't recover.
Pekka Rinne started in goal for the Predators, but was pulled after the Canucks scored the fourth goal for Juuse Saros who finished the game.
«Read the rest of this article»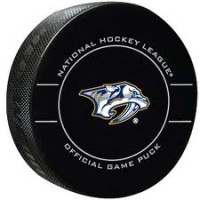 Nashville, TN – The Nashville Predators can't seem to break out of their slump as they fall to the Vancouver Canucks, 6-3.
A series of bad breaks, and undisciplined penalties, afforded Vancouver the opportunity to score at will on the power play to defeat the Predators tonight.
Nashville out shot their opponent, 48-23, but couldn't find the back of the net against Jacob Markstrom in goal for the Canucks.
Pekka Rinne was pulled by the Predators to start the third period in favor of Juuse Saros, who held Vancouver scoreless in the final frame. The only score for Vancouver coming on an empty netter for the final score.
«Read the rest of this article»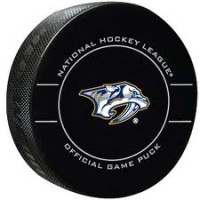 Nashville, TN – Things looked pretty bleak for the Nashville Predators tonight after the first intermission, trailing the lowly Vancouver Canucks, 2-0. With Nashville in a real battle for the central division title of the Western Conference, and the St. Louis Blues bearing down on the Preds, this game had real significance.
Not only does Nashville want to win their division, but they want home ice advantage throughout the Stanley Cup playoffs and it all seemed to be slipping away in this game tonight.
First, Markus Granlund backhanded the puck past Nashville goalie Pekka Rinne after taking a perfect pass from Quinn Hughes and the Canucks led 1-0.
«Read the rest of this article»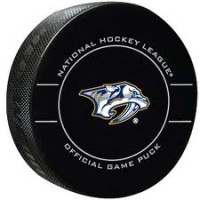 Clarksville, Tn– The Nashville Predators keep using this same formula while winning on the road. Get behind early, then make a fantastic comeback to win the game, 4-3.
The Predators played that script to perfection tonight against the Vancouver Canucks, but tonight their secret weapon was Mike Fisher. Fisher made his return to the lineup after signing a 1 million dollar contract to return to the team, after briefly retiring after last season.
His impact was felt throughout, as he scored the first goal of the night for Nashville.
«Read the rest of this article»