Topic: Jill Biden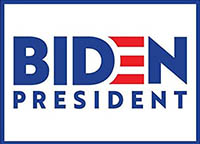 Wilmington, DE – President-elect Joe Biden and his wife Dr. Jill Biden released a Christmas message on Friday morning December 25th, 2020.
The video calls for viewers to do what they can to support one another during what has been a very difficult year.
"Merry Christmas, happy holidays. Jill and I wish you and your family joy, health, and happiness this season", Joe Biden said.
«Read the rest of this article»
5,000 Veterans and Military Spouses Hired, Over 1,200 Are Work-at-Home Positions

Cincinnati, OH – Convergys Corporation (NYSE: CVG), a global leader in customer management, is proud to announce that 5,000 veterans have joined its ranks since the beginning of 2012.
Convergys is a proud participant in the "Hiring 500,000 Heroes" campaign, which challenges businesses to hire a half- million veterans and military spouses by the end of 2014. Convergys is well on the way to meeting our hiring commitment of 7,700 veterans and military spouses by December 2014. «Read the rest of this article»
Fort Campbell, KY – On April 14th and 15th, the Sesame Street and USO Experience for Military Families USO tour put on three free performances for Fort Campbell families active duty, Retirees, National Guard, reserves and Department of Defense Civilians. Over 1,800 people came out to watch the shows.
The 30 minute performance was a special event for the military community since it is specifically designed to educate children about coping with military deployments and homecomings.
«Read the rest of this article»
Invitation comes after bill included in proposed budget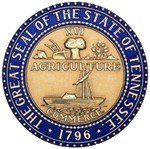 Clarksville, TN – State Senator Tim Barnes will travel to the Pentagon on Wednesday at the invitation of Secretary of Defense Leon Panetta for his work in securing unemployment benefits for military spouses.
"It's an incredible honor to represent Tennessee in an event with Secretary Panetta supporting military spouses," Barnes said. "The greater honor, however, is serving the military families that this legislation will help, and I'm humbled to have the opportunity." «Read the rest of this article»
By Elaine Sanchez, American Forces Press Service

Washington, D.C. – It's that time of year when top 10 lists seem to proliferate across nearly every web and news page in the nation, proclaiming everything from the best movies and TV shows to the most memorable photos and celebrities of the year.
Since I find it tough to encapsulate a year's worth of information into a tidy list, I typically steer away from the concept. However, this was such a momentous year for military families that I decided it was time to hop on the list-making bandwagon.
So, here's my top 10 most memorable military family moments of 2011. It's certainly not all-inclusive, but I'm hoping it at least hits the highlights. «Read the rest of this article»