Topic: Lon Chaney

Clarksville, TN – The Clarksville Police Department promoted three officers to Sergeant in a ceremony officiated by Chief Ansley.
The room was filled with dignitaries, friends, family, and well-wishers for the promotion ceremony.
Each of the officers promoted have a diverse background and wide range of experience within the department.
«Read the rest of this article»

Clarksville, TN – On Thursday, March 12th, 2015 the United States Attorney for Middle Tennessee David Rivera held a ceremony recognizing Clarksville Police Officers Agent Lon Chaney and Sergeant Daniel Lane.
The ceremony was held to recognize and honor members of the law enforcement community who have distinguished themselves during the previous year by their extraordinary performance in a particular case. «Read the rest of this article»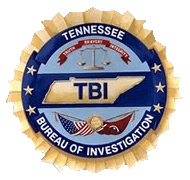 Nashville, TN – As part of a joint investigation involving the Clarksville Police Department and DEA Task Force, Special Agents in the TBI's Drug Investigation Division have obtained indictments for 27 people in connection to a significant drug operation in the Clarksville area.
The investigation into the operation began in April 2012. To date, authorities have seized more than three kilograms of cocaine, five firearms, several ounces of marijuana, eight vehicles, and more than $30,000 in cash.
«Read the rest of this article»

Clarksville, TN – On November 22nd, 2012, around 3:00am, Clarksville Police Officer Sven Szczerbiak spotted a Saturn Ion at the intersection of Madison Street and Richview Road which was stopped at a green light and not moving.
When he checked on the driver of the vehicle, Logan Blakeley, was found passed out and the engine was running. Once Blakeley was awake, the officer could smell alcohol, found Blakeley slow to react to instructions, and was unsteady on his feet.
«Read the rest of this article»

Clarksville, TN – On February 16th, 2012, around 9:00pm, Clarksville Police officers were called to 171 Wallace Boulevard for a welfare check of the children living in an apartment.
Officer Jeff Danault arrived and contacted the residents, Aaron Miller and Caroline Gregory. He could smell the odor of marijuana coming from inside of the apartment. When officers entered the residence, they found almost a quarter pound of marijuana, pills, drug paraphernalia and a partially burnt marijuana cigarette and a blunt.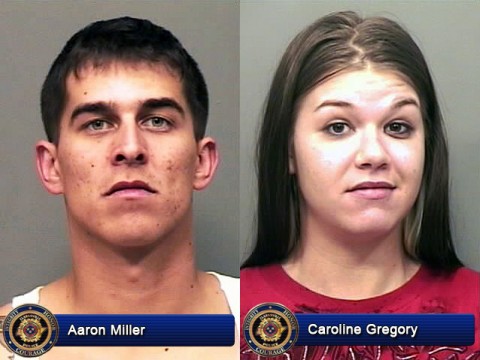 «Read the rest of this article»