Topic: Mallex Smith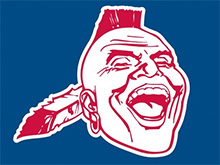 Clarksville, TN – It was hard not to feel as though Christmas had come early when news of the Shelby Miller deal broke.
A Dansby Swanson? All for me? And an Aaron Blair for my pitching collection? And wow… an Ender Inciarte! I've never had one of those! Oh here, I got you a Shelby Miller… slightly used. Hmm, I feel kinda bad about that now. Want a gift card?
If I knew any Diamonbacks fans, I probably would've felt bad for them. They've now mortgaged three first-round picks—including Swanson, the No. 1 overall in 2015—and a legitimately exciting defensive outfielder for Shelby Miller, a marginal pitching prospect and the right not to pay Bronson Arroyo any more money. The franchise is going for it, which is an exciting phrase to hear—it was also the same phrase Braves fans heard when Atlanta acquired the Upton's, and that didn't turn out all that well.
«Read the rest of this article»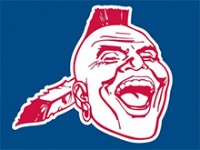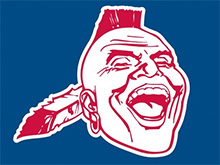 Clarksville, TN – Yeah it sucks.
No matter what happens in the future, this much is irrefutable: the Atlanta Braves traded the best defensive player—not shortstop, not infielder, player—since Ozzie Smith, as he was reaching his prime, for wishes. Maybe those wishes can be granted and maybe they can't; that's for the genie and the Braves minor-league instructors to sort out.
Two years ago, Braves fans could say unequivocally, regardless of how good or bad the team as a whole was playing, that they could watch Andrelton Simmons play shortstop like a god and Craig Kimbrel be the best closer in the world. And we got to do that all the time. Now we don't, and it sucks.
«Read the rest of this article»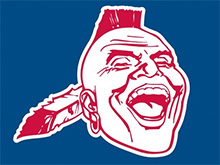 Clarksville, TN – So far, you have to hand it to John Hart. Shelby Miller, Mike Foltynewicz and Jace Peterson already look like potential long-timers, while Matt Wisler, Tyrell Jenkins and Mallex Smith show great promise.
Meanwhile, Craig Kimbrel has an ERA over 4.00 and Jason Heyward is making my MVP boasting look woefully misinformed (I swear I wasn't reverse-jinxing it, Cardinal fans – I still believe he'll be very good for someone), so Hart looks like Nostradamus right now. In fact, he's set the Braves up to be pretty good for a while at almost every spot.
Almost.
«Read the rest of this article»
Written by Colby Wilson
Clarksville, TN – Christ.
The Washington Nationals delivered a resounding beating to the Braves over the weekend that included all the things that inhabit Joe Simpson's nightmares. Bryce Harper hitting two home runs. Bryce Harper hitting a walk-off. Bryce Harper being happy. Not the best of times.
In a season such as this, it's not the journey that matters – blah baseball is going to be blah baseball regardless and even Don Sutton and Jim Powell are already taking shots at the Eric Young Jr.'s of the roster because really, if you had to choose, would you rather watch him or Mallex Smith? Phil Gosselin or Jose Peraza? Chris Johnson or Rio Ruiz? Whatever… we'll get to them in 2016.
«Read the rest of this article»