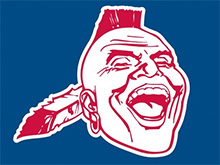 Clarksville, TN – It was hard not to feel as though Christmas had come early when news of the Shelby Miller deal broke.
A Dansby Swanson? All for me? And an Aaron Blair for my pitching collection? And wow… an Ender Inciarte! I've never had one of those! Oh here, I got you a Shelby Miller… slightly used. Hmm, I feel kinda bad about that now. Want a gift card?
If I knew any Diamonbacks fans, I probably would've felt bad for them. They've now mortgaged three first-round picks—including Swanson, the No. 1 overall in 2015—and a legitimately exciting defensive outfielder for Shelby Miller, a marginal pitching prospect and the right not to pay Bronson Arroyo any more money. The franchise is going for it, which is an exciting phrase to hear—it was also the same phrase Braves fans heard when Atlanta acquired the Upton's, and that didn't turn out all that well.
(Oh, and if you include the Justin Upton trade—he and Chris Johnson for Martin Prado, Randall Delgado, Zeke Spruill, Nick Ahmed and Brandon Drury—it looks more and more likely that Drury, one of the organization's top five prospects, will be the only one to ever do anything of consequence in a D'back uniform.
Prado's gone, Spruill is in Korea, Ahmed and Delgado are role players at best. Upton may never have reached his outsize potential with Atlanta, but he turned into Jace Peterson, Max Fried and Mallex Smith when dealt to San Diego—all of whom are in some way part of the future plan in Atlanta.)
Point is, the Braves farm system finally seems loaded with something aside from pitching. Inciarte—who may get flipped before you read this, for all anyone knows now—is a top-of-the-lineup hitter and Heywardesque fielder who I could totally see becoming the wily veteran on a 2021 title team. Swanson may not have been a No. 1 pick in the Bryce Harper/Stephen Strasburg mold, but being 1-1 is still pretty good and he has both the Georgia roots and winning pedigree to make it an easy sell to fans—if he produces as he should. And Blair just adds to the embarrassment of riches among Atlanta's minor league arms—if he never sees a second in Atlanta, that could be for the best.
Why? Because at some point, at least some of the arms will have to be dealt for talented position players. Jace Peterson may slide to third or become a utility guy, but long-term the plan appears to be Swanson and Ozzie Albies up the middle, Rio Ruiz (or Peterson or Austin Riley) at third, and then a lot of question marks everywhere else. Can Braxton Davidson and Smith handle the outfield? Would Davidson, Riley or Ruiz move over to first if (gulp) Freddie Freeman got hurt or was dealt? Will Lucas Hebert develop into a top catcher (oh, bye Christian Bethancourt)? With so many arms available, is it dangerous to bet on every one of those guys panning out, with no plan B?
A lot of those questions would be solved by dealing from the strength of a Blair-Fried-Sean Newcomb-Touki Toussaint-Kolby Allard-Tyrell Jenkins-Manny Banuelos-Lucas Sims farm system… and I'm only including them because they're the cream of the crop (all eight are among the Braves top-10 prospects, according to MLB.com), plus Julio Teheran. The second tier may have less talent, but the sheer numbers—Chris Ellis, Ricardo Sanchez, Zach Bird, Jason Hursh, Mauricio Cabrera, John Gant, Rob Whalen, Mike Foltynewicz, Paco Rodriguez, Shae Simmons, Matt Wisler and Daniel Winkler just to name ANOTHER ENTIRE PITCHING STAFF'S WORTH OF TALENT—make me want to lie down and dream of the future.
(Oh, and the Braves have the No. 3 pick in the 2016 draft. Seth Beer from Suwanee, Georgia is the name you'll probably want to familiarize yourself with. A Georgia-bred outfielder with size who can rake… if he's there, I don't see how the Braves don't take him.)
Did the John's Coppolella and Hart draw it up this way? Unlikely. I don't think they ever dreamed that Heyward and Jordan Walden would turn into a year of Miller plus Jenkins, Inciarte, Blair and Swanson. That's good dealin', that is. It also smacks of the shortsightedness of Dave Stewart, who may have to flee the country if this goes south for the Snakes.
Whether or not you still carry the torch for Jason Heyward (and if you do, we have a support webinar every Tuesday at 8:30), it's hard to deny that the Braves have been the winner on nearly every other deal. The Padres may lose Upton and already dealt Craig Kimbrel (although the haul they got from Boston for Kimbrel now comprises 20 percent of their top-20 minor league prospects according to MLB.com). St. Louis just lost Heyward for nothing more than a sandwich pick, although they had the whole year to get it done and didn't and that makes me feel warm and fuzzy.
The Hector Olivera deal aside, most everything remains halfway understandable, even though dealing a transcendent defensive player in Andrelton Simmons when you're building from the pitching out wouldn't have been how I did it. That said, Sean Newcomb could be the next Chris Sale, and Simba's offense would always have left his ceiling at 'slightly poor man's Ozzie Smith' (again, nothing wrong with that).
And so credit, begrudgingly at places, is due to Coppy and Co. I don't agree with everything (again, the Olivera deal remains concerning and I would've rather just kept either Heyward or Simmons, and the understandable logic behind the Kimbrel trade doesn't make it easier to stomach that the best closer in the world now closes for someone else), but it's hard to deny that the results have the Braves in a far better place than could've been imagined a year ago. It could all blow up in a 'baseball's answer to the Philadelphia 76ers' kind of way, or Coppy could be baseball's answer to Bill Belichick—a cold, calculating SOB who will be delighted to cut you the second you've outlived your usefulness, good memories be damned.
2016 is a punt—Bartolo Colon's name, accompanied by its usual LOL's, was the top thing on everyone's lips late in the week. 2017 is supposed to begin the ascent. But 2018? These trees are supposed to bear some serious fruit by 2018. And the next two seasons are dress rehearsals, 324 games to refine, teach and mold young talent into a ballclub. And if they can do that, the sky may be as limitless as Coppy and Hart seem to believe it is.