Topic: Chris Ellis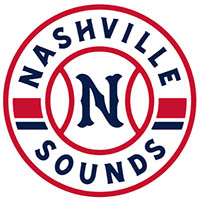 Memphis, TN – On Thursday night, the Nashville Sounds defeated the Memphis Redbirds 3-2 at AutoZone Park. With the win, the Sounds moved to 6-2 on their road trip and claim their fourth consecutive win.
The Sounds struck first in the second against Genesis Cabrera. With two outs and the bases empty, Scott Heineman singled, stole second, took third on a wild pitch and scored on a single by Juremi Profar. After the Redbirds tied the game in the fourth and took the lead in the fifth against starter Wes Benjamin, the offense picked him up in the sixth against reliever Chris Ellis.
«Read the rest of this article»
Nashville Sounds
Nashville, TN – The Nashville Sounds came out on the wrong end of a 2-1 score Sunday night against the Memphis Redbirds in front of a season-high 11,692 fans at First Tennessee Park.
Nashville's Eric Jokisch and Memphis' Jake Woodford battled it out on the mound as both starters looked sharp. For Woodford it was his first start in his last six in which he allowed fewer than four runs. He gave up just one run on three hits in six innings. He struck out the side in the first inning and did not record another strikeout in his final five frames.
«Read the rest of this article»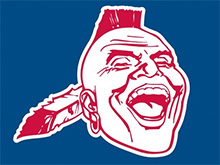 Clarksville, TN – It was hard not to feel as though Christmas had come early when news of the Shelby Miller deal broke.
A Dansby Swanson? All for me? And an Aaron Blair for my pitching collection? And wow… an Ender Inciarte! I've never had one of those! Oh here, I got you a Shelby Miller… slightly used. Hmm, I feel kinda bad about that now. Want a gift card?
If I knew any Diamonbacks fans, I probably would've felt bad for them. They've now mortgaged three first-round picks—including Swanson, the No. 1 overall in 2015—and a legitimately exciting defensive outfielder for Shelby Miller, a marginal pitching prospect and the right not to pay Bronson Arroyo any more money. The franchise is going for it, which is an exciting phrase to hear—it was also the same phrase Braves fans heard when Atlanta acquired the Upton's, and that didn't turn out all that well.
«Read the rest of this article»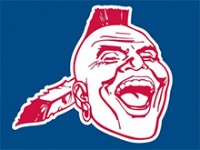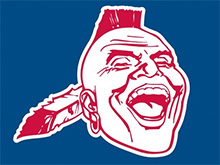 Clarksville, TN – Yeah it sucks.
No matter what happens in the future, this much is irrefutable: the Atlanta Braves traded the best defensive player—not shortstop, not infielder, player—since Ozzie Smith, as he was reaching his prime, for wishes. Maybe those wishes can be granted and maybe they can't; that's for the genie and the Braves minor-league instructors to sort out.
Two years ago, Braves fans could say unequivocally, regardless of how good or bad the team as a whole was playing, that they could watch Andrelton Simmons play shortstop like a god and Craig Kimbrel be the best closer in the world. And we got to do that all the time. Now we don't, and it sucks.
«Read the rest of this article»
Clarksville, TN – On Saturday, May 9th, Hilltop Supermarket held a Spring Festival event, "Karing for Kenai". The event was a fundraiser for Kenai Payes Langley who was diagnosed with a rare form of cancer.
Kenai is a beautiful 13 year-old-young lady who lives in Clarksville, TN, with her mother and older sister, Hailey. Kenai is battling Stage 3 Clear Cell Adenocarcinoma Cancer. She has 8 tumors in the surrounding areas of her reproductive system.
«Read the rest of this article»
Clarksville, TN – Clarksville Licensed Electrician, a provider of home electrical repairs and installations, today announced that they are opening in Clarksville, TN. This means the company will now be bringing home electrical repairs, installations and home automation to the community. The company specializes in home electrical repairs, smart home technology and installations. «Read the rest of this article»