Topic: Major League Baseball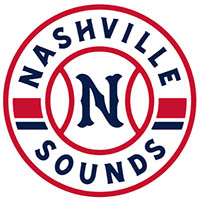 Nashville, TN – Effective immediately, facial coverings for all areas at First Horizon Park are no longer required. The Nashville Sounds Baseball Club had been adhering to the Fan Attendance Policy put forth by Major League Baseball which was eliminated yesterday.
Additionally, Major League Baseball has lifted the "buffer zones" guideline which had prevented fans from sitting in the majority of the first two rows at First Horizon Park. Tickets for all remaining 2021 home games are on sale now, including premium and group tickets.
«Read the rest of this article»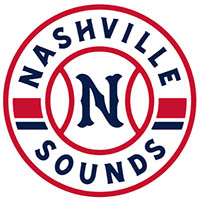 Nashville, TN – Milwaukee Brewers outfielder Christian Yelich will join the Nashville Sounds on a Major League rehab assignment beginning Friday, May 14th, 2021 the team announced today.
The 2018 National League MVP and two-time All-Star was placed on Milwaukee's 10-day injured list on May 4th with a lower back injury. In 10 games with Milwaukee this year, Yelich is hitting .353 (12-for-34) with 8 runs, 1 double, 1 RBI, 2 stolen bases, and 6 walks.
Yelich won the 2018 NL MVP Award when he hit .326 (187-for-574) with 118 runs, 34 doubles, 36 home runs, 110 RBI, and 22 stolen bases.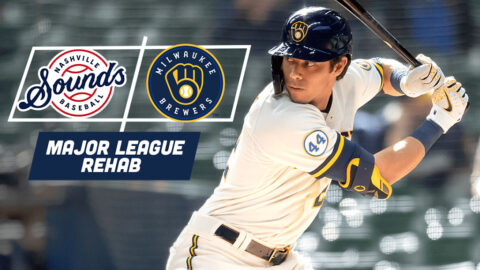 «Read the rest of this article»
First Horizon Park to Operate as a Cashless Facility Effective Immediately.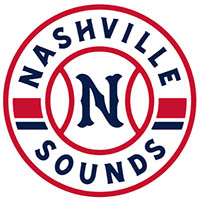 Nashville, TN – The Nashville Sounds Baseball Club announced today a variety of health and safety policies, along with a "Know Before You Go" plan prior to the home opener at First Horizon Park on Tuesday, May 11th at 6:35pm against the Memphis Redbirds.
For the first three games of the season from May 11th-13th, the Sounds and First Horizon Park will operate near a 40% capacity level. Beginning Friday, May 14th, the ballpark will operate at a near 100% capacity level with modified health and safety measures in place. Those safety measures include Major League Baseball's policy of a player safety buffer zone that restricts the usage of front rows of sections closest to the playing field, dugouts, and bullpens.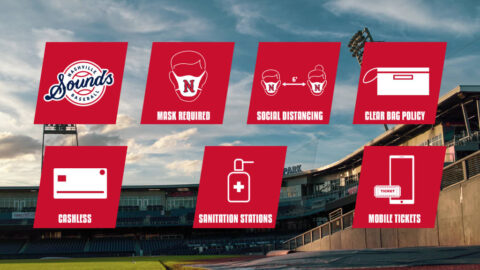 «Read the rest of this article»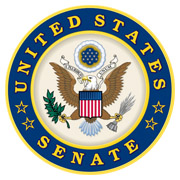 Washington, D.C. – During the Senate Judiciary Committee hearing today, Monday, April 20th, 2021, on Georgia's election law, U.S. Senator Marsha Blackburn (R-Tenn.) pushed back on the left's false claim that election integrity is racist and highlighted the consequences of their repeated falsehoods.
Senator Blackburn also lambasted President Joe Biden's repeating of the lie that caused the Major League Baseball (MLB) to pull the annual All-Star Game out of Atlanta.
«Read the rest of this article»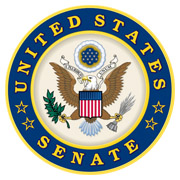 Washington, D.C. – U.S. Senators Marsha Blackburn (R-Tenn.), Mike Lee (R-Utah), Ted Cruz (R-Texas), Marco Rubio (R-Fla.), and Josh Hawley (R-Neb.) have introduced a bill to remove the antitrust exemption that has been in place for Major League Baseball to subject them to existing law. Representative Jeff Duncan (R-S.C.), with over 20 cosponsors, has produced companion legislation in the House.
"A corporation that happily does business with the communist regimes in Cuba and China but caves to woke CEOs who want to punish states with Voter ID does not deserve any special immunities in antitrust law," said Senator Blackburn.
«Read the rest of this article»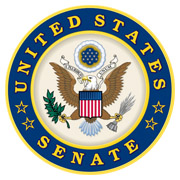 Washington, D.C. – The United States Armed Forces are made up of not only brave men and women in uniform, but also the families at home who support them during their service. For spouses frequently moving across state lines, keeping up with state-level professional licensing regulations can be a near-impossible task.
That's why I introduced the Military Spouse Licensing Relief Act, which is an essential piece of bipartisan legislation to remove bureaucratic red tape and support our nation's heroes.
«Read the rest of this article»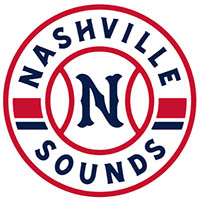 Nashville, TN – Major League Baseball Professional Development Leagues announced last night the delay of the 2021 Triple-A championship season, thus delaying the start of the Nashville Sounds season until Tuesday, May 4th.
The memorandum cites "for health and safety reasons, the Commissioner has determined to delay the Triple-A season by approximately four weeks. As a result, it will be necessary for Major League Clubs to utilize an alternate site arrangement for all Triple-A teams at the beginning of the season."
«Read the rest of this article»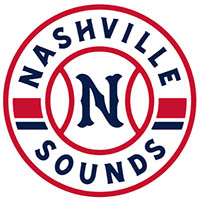 Nashville, TN – The Nashville Sounds Baseball Club has announced its Triple-A affiliation with the Milwaukee Brewers. The affiliation comes after the Sounds signed a 10-year Professional Development License (PDL) with Major League Baseball as part of the 20-team Triple-A East League.
"We are incredibly excited to officially reunite with the Milwaukee Brewers and become their Triple-A affiliate once again," said Sounds General Manager Adam Nuse. "When we received the invitation to partner together back in December, we heard our fans' excitement loud and clear. We're eager to re-introduce Milwaukee Brewers baseball to the City of Nashville and Sounds fans everywhere."
«Read the rest of this article»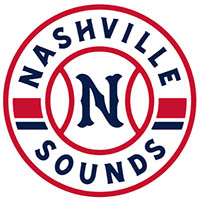 Nashville, TN – The Milwaukee Brewers announced today their 2021 Minor League Baseball coaching staffs, including the Triple-A level, which is expected to be the Nashville Sounds. As previously announced, the Sounds have been invited to be Milwaukee's top affiliate as part of Major League Baseball's reorganization of the minor leagues, a process that is expected to be finalized next month.
Rick Sweet will be the manager of the Nashville Sounds for the 2021 season. Sweet is joined by pitching coach Jim Henderson, hitting coach Al LeBoeuf, coach Ned Yost IV, athletic trainer Lanning Tucker and strength and conditioning specialist Andrew Emmick.
«Read the rest of this article»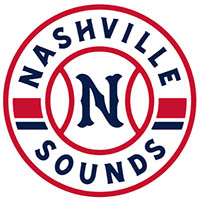 Nashville, TN – The Nashville Sounds have issued the following statement on the formal invitation from the Milwaukee Brewers as part of the Major League Baseball (MLB) new player development structure:
"We are excited to receive the invitation to become the Triple-A affiliate of the Milwaukee Brewers today," said Sounds General Manager Adam Nuse. "Led by Mark Attanasio and David Stearns the Brewers are an organization that places a strong emphasis on player development."
«Read the rest of this article»