Topic: Craig Kimbrel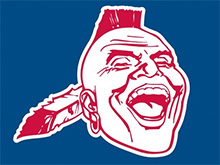 Clarksville, TN – It was hard not to feel as though Christmas had come early when news of the Shelby Miller deal broke.
A Dansby Swanson? All for me? And an Aaron Blair for my pitching collection? And wow… an Ender Inciarte! I've never had one of those! Oh here, I got you a Shelby Miller… slightly used. Hmm, I feel kinda bad about that now. Want a gift card?
If I knew any Diamonbacks fans, I probably would've felt bad for them. They've now mortgaged three first-round picks—including Swanson, the No. 1 overall in 2015—and a legitimately exciting defensive outfielder for Shelby Miller, a marginal pitching prospect and the right not to pay Bronson Arroyo any more money. The franchise is going for it, which is an exciting phrase to hear—it was also the same phrase Braves fans heard when Atlanta acquired the Upton's, and that didn't turn out all that well.
«Read the rest of this article»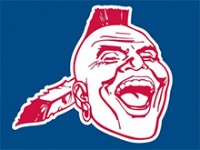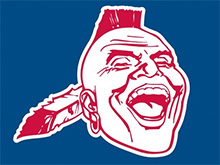 Clarksville, TN – Yeah it sucks.
No matter what happens in the future, this much is irrefutable: the Atlanta Braves traded the best defensive player—not shortstop, not infielder, player—since Ozzie Smith, as he was reaching his prime, for wishes. Maybe those wishes can be granted and maybe they can't; that's for the genie and the Braves minor-league instructors to sort out.
Two years ago, Braves fans could say unequivocally, regardless of how good or bad the team as a whole was playing, that they could watch Andrelton Simmons play shortstop like a god and Craig Kimbrel be the best closer in the world. And we got to do that all the time. Now we don't, and it sucks.
«Read the rest of this article»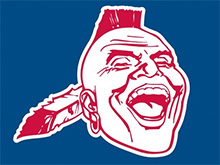 Clarksville, TN – The 2015 regular season has whimpered to a close. Let's hand out some fake awards for an Atlanta Braves season that was all too real.
The Jermaine Dye Award for best season by a former Brave: This seems like one of those insanely stacked categories like the 1994 Best Picture Oscar nominees. In fact, lets draw some half-cocked parallels between baseball players and 20-year old movies!
Forrest Gump: Gets all the headlines and maybe (maybe!) it's not the best, only everyone gets irrationally mad at you for suggesting that? Oh, this is so Justin Upton.
Four Weddings and a Funeral: Everybody always seems to forget about this movie… kinda like everyone forgets that Mark Teixeira used to play for the Braves.
«Read the rest of this article»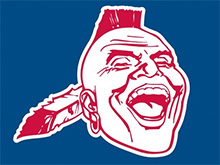 Clarksville, TN – When Ken Rosenthal's "scathing" report that Fredi Gonzalez has lost control of the Braves clubhouse broke on Tuesday, there were conflicting emotions.
On the one hand, Rosenthal swings a pretty large stick in the baseball story-breaking community; the phrase "@Ken_Rosenthal had it first" appears quite often during the trade deadline and around the Hot Stove. He's become baseball's answer to Adam Schefter—a guy with a mole in every front office or a willing voice in each clubhouse.
On the other hand, the seven-paragraph story did a lot of conclusion-drawing and not a lot of fact-revealing. Citing vaguely that he had "been hearing all season that players are frustrated with Gonzalez" is easy—I've literally no doubt whatsoever that there has been a lot of frustration with Fredi, especially in the second half and especially in the last month or so.
«Read the rest of this article»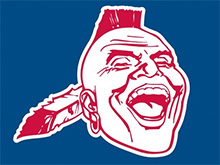 Clarksville, TN – As far back as I can remember, the Braves were fine. Nearly always good, occasionally great. Sure, there was that 2008 team that was underachieving and unfortunate and doesn't bear any measure of discussion. But from the time I started paying attention to baseball, I could nearly always count on Atlanta being involved in meaningful games in August and September.
So 2015 will be slightly different.
«Read the rest of this article»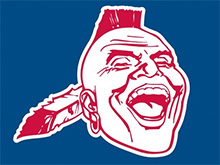 Clarksville, TN – In an up-and-down (mostly down) Atlanta Braves season, you take solace in the little things. Jace Peterson looking like a potential cornerstone, for instance. The A.J. Pierzynski Revival. The on-going delight that is watching Andrelton Simmons range deep into the hole, make the impossible backhanded stab, stop on a dime, set, load his cannon of an arm and throw a hustling batter out by two steps.
But the most enjoyable phrase we've heard all season happened last week:
"The Braves have purchased the contract of Peter Moylan from Triple-A Gwinnett."
«Read the rest of this article»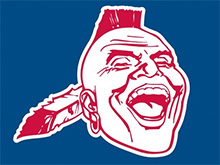 Clarksville, TN – As I'm writing this, the Braves are imploding against the Tampa Bay Rays.
Actually, that's not an accurate assessment of the situation. The Braves bullpen took a three-run lead into the bottom of the seventh on Wednesday night in Tampa and turned it into a three-run deficit in about four seconds. Matt Marksberry is looking, well, like a guy who was in A-ball to start the season—no shame on him either, that's just what the situation calls for now.
It's not fair to him that he has to play above his ski's right now, but there's just not much left in the cupboard. No Jason Grilli. No Jim Johnson. No Luis Avilan. If Arodys Vizcaino and Andrew McKirahan are the class of your bullpen, that doesn't speak volumes so much as shout them, Lewis Black-style, from a mountaintop of crap, inexperience and ineptitude.
«Read the rest of this article»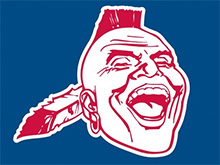 Clarksville, TN – For Fredi and John in '15
A sense they needed to glean
From CJ and JT
Miller and CB
Are they to be part of the dream?

Bethancourt is now with Gwinnett
He's clearly not ready yet
He can't hit a lick
His fielding's not slick
Pierzynski (!) looks like a much better bet
«Read the rest of this article»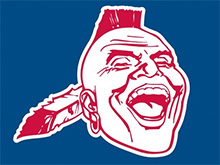 Clarksville, TN – That's right, it's time for everyone's favorite hacky midseason awards column… The Middies!
The Braves hit the halfway point on Saturday night – a dominant 9-5 win against the Phillies that was over by the fifth inning and brought the Braves within a game of .500 at 40-41.
And that this team – with one consistently good starting pitcher, a revolving door of castoffs for a bullpen and an offense best described as 'Freddie Freeman, Cameron Maybin and six guys you may have heard of' – is sniffing the possibility of .500 ball and maybe not selling at the deadline is Fredi Gonzalez's greatest achievement. Well done.
«Read the rest of this article»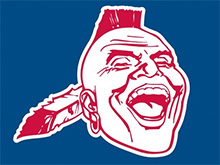 Clarksville, TN – So far, you have to hand it to John Hart. Shelby Miller, Mike Foltynewicz and Jace Peterson already look like potential long-timers, while Matt Wisler, Tyrell Jenkins and Mallex Smith show great promise.
Meanwhile, Craig Kimbrel has an ERA over 4.00 and Jason Heyward is making my MVP boasting look woefully misinformed (I swear I wasn't reverse-jinxing it, Cardinal fans – I still believe he'll be very good for someone), so Hart looks like Nostradamus right now. In fact, he's set the Braves up to be pretty good for a while at almost every spot.
Almost.
«Read the rest of this article»