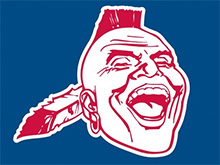 Clarksville, TN – When Ken Rosenthal's "scathing" report that Fredi Gonzalez has lost control of the Braves clubhouse broke on Tuesday, there were conflicting emotions.
On the one hand, Rosenthal swings a pretty large stick in the baseball story-breaking community; the phrase "@Ken_Rosenthal had it first" appears quite often during the trade deadline and around the Hot Stove. He's become baseball's answer to Adam Schefter—a guy with a mole in every front office or a willing voice in each clubhouse.
On the other hand, the seven-paragraph story did a lot of conclusion-drawing and not a lot of fact-revealing. Citing vaguely that he had "been hearing all season that players are frustrated with Gonzalez" is easy—I've literally no doubt whatsoever that there has been a lot of frustration with Fredi, especially in the second half and especially in the last month or so.
It's easy to pile on a manager whose team has lost 20 of 22; I do it a lot where Fredi is concerned, but I'm some hack with a laptop who pays too much attention to 25 strangers chasing a ball around a field. Ken Rosenthal is a professional; he's held to a higher standard.
Of course there's some frustration with Fredi; there's frustration with any manager who hovered around .500 for 80 games and then sprinted full force toward 90 losses the rest of the way. It would be frustrating if nobody was frustrated, if that makes sense. As Rosenthal himself points out, fault doesn't lie with Fredi alone here.
Since April 4th, Fredi has lost his closer (Craig Kimbrel), his second closer (Jason Grill), his third closer (Jim Johnson), a starting pitcher (Alex Wood), his third baseman (Juan Uribe) and then the third baseman the first third baseman replaced (Chris Johnson), and two sage veterans and clubhouse chemistry guys (Jonny Gomes and Kelly Johnson)—it seems unlikely that Fredi demanded they all be shown the door.
(He probably did a little heel click when CJ finally departed though.)
The problems with Rosenthal's report are twofold; the first, obviously, is the vagueness of the report and the inability to parse whether it's players grousing about playing for a lousy team or grousing because the manager is a bumbling moron. There are enough older players (Grilli, the departed Gomes and Uribe, A.J. Pierzynski especially) to keep both younger players unaccustomed to losing and older players disenfranchised with their roles and the losing in line… unless those same veterans started to fall into the malcontent pool as well (as Pierzynski has been known to do from time to time).
The other issue is that the Braves signed Gonzalez to an extension through 2016 with an option for 2017 on July 17th; since the ink dried on that paper, they've gone 13-36. This is a classic Braves tactic, by the way, extending people at their apex and watching them summarily crash back to earth; Chris Johnson essentially forgot how to hit as soon as he signed his contract extension. But the phrase "all season" sounds like an on-going problem; surely, if the brass was planning to extend the manager, someone would've asked Freddie Freeman or Shelby Miller or SOMEBODY whether Fredi was cutting the mustard as head man.
The Braves have the money to buy out Fredi's contract, if that is what John Hart and Co. ultimately decide to do; however, doing so would be akin to admitting that you royally screwed up a decision no one was clamoring for the front office to make and would plant a seed of doubt on all other decisions, including the ones that people are already pretty curious about (paging everyone involved in the Hector Olivera trade).
Part of the extension was the brass rewarding Gonzalez for being the good soldier when they sold all his players; however, he rewarded that good faith by putting together the worst on-field product the franchise has had since the late-1970s. Neither side has really lived up to its end of the bargain here.
More than likely, the Braves will hang on to Fredi, let him bumble through another season with a Quadruple-A line-up and then send him on his way next offseason to make way for someone with more gravitas. As weird as this will sound, it's probably the right play; if 2016 doesn't matter either, then there's no point in bringing in a manager for a listless, rudderless season when the perfect man to lead such an incompetent ship is already at the helm.
What to Read
Oh. Yeah. Mark Bradley here to remind you that things are awful.
If you only catch one game of the Mets series, make it…
I'm gonna be honest here: do yourself a favor, enjoy some time with loved ones and the waning days of summer. These two ships are going in complete opposite directions and you may not want to bear witness to this.
(Although if you insist, I think Bartolo Colon is pitching on Thursday.)
Complementary Old-Timey Baseball Quote
"You're right, though, about me being a good hitter. Remember the time I knocked myself out of the box? I stepped out of the batter's box and was knocking dirt out of my spikes the way those big hitters do before digging in. Crosetti, who was waiting on deck, said, 'Hey Gomez.' I looked around and hit myself right here on this ankle bone and had to leave the game." – Lefty Gomez, quoted in the Hall of Fame Yearbook, 1989
Best Performance by a former Brave last week
I'm sure you remember Phil Gosselin. Okay, you may not but he was a Brave and now he's with Arizona and last week he cracked a couple of homers and drove in eight runs, hitting .368 for good measure. Not bad for the quintessential 'good glove, no stick' guy of his generation.