Topic: Jace Peterson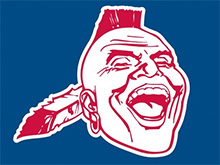 Clarksville, TN – It was hard not to feel as though Christmas had come early when news of the Shelby Miller deal broke.
A Dansby Swanson? All for me? And an Aaron Blair for my pitching collection? And wow… an Ender Inciarte! I've never had one of those! Oh here, I got you a Shelby Miller… slightly used. Hmm, I feel kinda bad about that now. Want a gift card?
If I knew any Diamonbacks fans, I probably would've felt bad for them. They've now mortgaged three first-round picks—including Swanson, the No. 1 overall in 2015—and a legitimately exciting defensive outfielder for Shelby Miller, a marginal pitching prospect and the right not to pay Bronson Arroyo any more money. The franchise is going for it, which is an exciting phrase to hear—it was also the same phrase Braves fans heard when Atlanta acquired the Upton's, and that didn't turn out all that well.
«Read the rest of this article»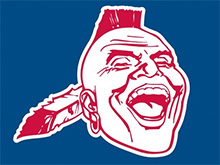 Clarksville, TN – We make a lot of fun of the New York Metropolitans in this space, but it's time to acknowledge that the Mets are at least somewhat Amazin' this season.
(That's right, the Braves have been so terrible this year that I've resorted to the New York Mets to find some good in baseball. Also, scotch.)
With David Wright missing a large swath of the season, Yoenis Cespedes and Juan Uribe not showing up until midway through and a regular cast that includes people you've never heard of (Michael Conforto, Juan Lagares), thought to be retired (Curtis Granderson, Michael Cuddyer) or terrible (Lucas Duda, Daniel Murphy, Lucas Duda again), the Mets were supposed to be a year away.
«Read the rest of this article»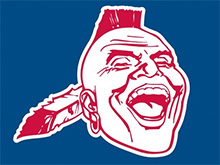 Clarksville, TN – In an up-and-down (mostly down) Atlanta Braves season, you take solace in the little things. Jace Peterson looking like a potential cornerstone, for instance. The A.J. Pierzynski Revival. The on-going delight that is watching Andrelton Simmons range deep into the hole, make the impossible backhanded stab, stop on a dime, set, load his cannon of an arm and throw a hustling batter out by two steps.
But the most enjoyable phrase we've heard all season happened last week:
"The Braves have purchased the contract of Peter Moylan from Triple-A Gwinnett."
«Read the rest of this article»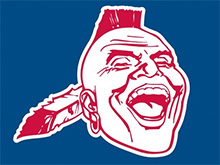 Clarksville, TN – The Atlanta Braves are a TERRIBLE offensive team.
I know this is not an earth-shattering revelation, but the lack of Freddie Freeman the last two weeks has thrown an already-limp lineup into utter disarray.
Teams cannot survive with one marquee attraction in a lineup full of has-beens, not-quites and never-weres but the subtraction of Freeman hurts the ones his presence had helped. Cameron Maybin (.229, 4 runs), Jace Peterson (.189, 2 runs) and Juan Uribe (.167, 1 extra-base hit) have all struggled during Freeman's absence, clearly suffering once opposing pitcher's no longer have to worry about working around the burly lefty.
«Read the rest of this article»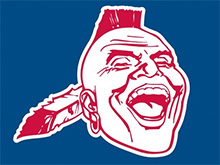 Clarksville, TN – So far, you have to hand it to John Hart. Shelby Miller, Mike Foltynewicz and Jace Peterson already look like potential long-timers, while Matt Wisler, Tyrell Jenkins and Mallex Smith show great promise.
Meanwhile, Craig Kimbrel has an ERA over 4.00 and Jason Heyward is making my MVP boasting look woefully misinformed (I swear I wasn't reverse-jinxing it, Cardinal fans – I still believe he'll be very good for someone), so Hart looks like Nostradamus right now. In fact, he's set the Braves up to be pretty good for a while at almost every spot.
Almost.
«Read the rest of this article»
Written by Colby Wilson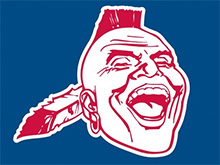 Clarksville, TN – As throw-ins go, Cameron Maybin has been pretty good so far.
For all the talk about pitching wunderkind Matt Wisler – and that talk looks justified in the very early returns – Maybin was a distant third on most people's list for 'most important player acquired in the Craig Kimbrel deal', behind Carlos Quentin, and may have mattered less to some than the acquisition of a competitive balance draft choice.
Yet Cameron Maybin has been the outfield presence the Braves have sorely needed in 2015, quickly becoming an every-day fixture in centerfield and playing exemplary defense as such to offset his sometimes-streaky offense.
«Read the rest of this article»
Written by Colby Wilson
Clarksville, TN – Over the weekend, news trickled out that the Braves had kicked the tires on Jonathan Lucroy, injured All-Star catcher for the dumpster fire that is the Milwaukee Brewers. And this is not to knock Lucroy – a fine catcher who has proven to be worth his weight in pitch-framing and gap-to-gap power – but rather illustrate how disenfranchised the brass has become with Christian Bethancourt.
Seems odd to already be sniffing around for replacements for the Catcher of the Future after 183 big-league at-bats, yet here we (allegedly) are. Lucroy is 29, Bethancourt is 23. Math says Bethancourt is the play for the present and future. But he's hitting .190 and has ridden pine for much of the season behind A.J. Pierzynski, both because Pierzynski has been raking (13-game hitting streak to start the year, third on the team in hitting at a .281 clip) and because Bethancourt has looked lost at the plate and merely competent defensively.
«Read the rest of this article»