Topic: Rob Whalen
Nashville Sounds
Nashville, TN -The Nashville Sounds came out on the wrong end of a pitcher's duel with the Tacoma Rainiers in front of 10,117 fans at First Tennessee Park Saturday night. The Sounds were shutout by Tacoma 1-0 as both pitching staffs kept the opposing offenses at bay.
Nashville's Edwin Jackson shined in his Sounds debut but it was not enough as Tacoma's Rob Whalen had his best performance of the season. Jackson notched his seventh quality start of the season after six with Triple-A Syracuse as he allowed just one lone run on three hits in his six innings of work. He walked three and fanned seven. Whalen meanwhile yielded just two infield singles in six innings of shutout baseball and recorded an out against the final 12 batters he faced.
«Read the rest of this article»
Nashville Sounds
Nashville, TN – Anthony Garcia drilled a grand slam and the Nashville Sounds routed the Tacoma Rainiers, 11-3, in front of a sellout crowd of 10,022 fans at First Tennessee Park Friday night.
Garcia's blast came as part of a six-run second inning for the Sounds. Entering the bottom of the inning, the Sounds trailed 1-0 but quickly turned it around. With one out, Sheldon Neuse singled and BJ Boyd doubled to even the game at 1-1.
Tacoma starter Ross Detwiler issued three consecutive walks to force in another run to give Nashville a 2-1 lead.
«Read the rest of this article»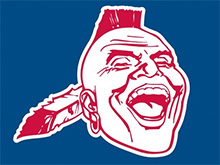 Clarksville, TN – It was hard not to feel as though Christmas had come early when news of the Shelby Miller deal broke.
A Dansby Swanson? All for me? And an Aaron Blair for my pitching collection? And wow… an Ender Inciarte! I've never had one of those! Oh here, I got you a Shelby Miller… slightly used. Hmm, I feel kinda bad about that now. Want a gift card?
If I knew any Diamonbacks fans, I probably would've felt bad for them. They've now mortgaged three first-round picks—including Swanson, the No. 1 overall in 2015—and a legitimately exciting defensive outfielder for Shelby Miller, a marginal pitching prospect and the right not to pay Bronson Arroyo any more money. The franchise is going for it, which is an exciting phrase to hear—it was also the same phrase Braves fans heard when Atlanta acquired the Upton's, and that didn't turn out all that well.
«Read the rest of this article»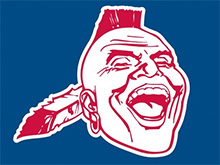 Clarksville, TN – Bit of an amazing ride for Juan Uribe, no?
He begins the season with the prohibitive favorite Los Angeles Dodgers as the starting third baseman, only he's kind of average and some Mets castoff named Justin Turner starts playing out of his mind, so the Dodgers send him to Atlanta, which wouldn't be awkward except that they did so right in the middle of a series against the Braves.
So he and his stogies and a half-dozen of his cars come to Atlanta and become sort of folk-hero-y; after all, the last time we saw him he was ruining the best chance of an extended playoff run during the Fredi Gonzalez era. But he shuffles Chris Johnson to the pine and delivers some nice moments while with the Bravos and hey, here's another photo of him smoking a big cigar with the Stanley Cup because Juan Uribe rolls like a boss.
«Read the rest of this article»