Topic: Shae Simmons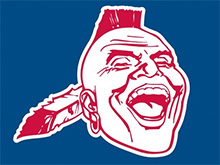 Clarksville, TN – It was hard not to feel as though Christmas had come early when news of the Shelby Miller deal broke.
A Dansby Swanson? All for me? And an Aaron Blair for my pitching collection? And wow… an Ender Inciarte! I've never had one of those! Oh here, I got you a Shelby Miller… slightly used. Hmm, I feel kinda bad about that now. Want a gift card?
If I knew any Diamonbacks fans, I probably would've felt bad for them. They've now mortgaged three first-round picks—including Swanson, the No. 1 overall in 2015—and a legitimately exciting defensive outfielder for Shelby Miller, a marginal pitching prospect and the right not to pay Bronson Arroyo any more money. The franchise is going for it, which is an exciting phrase to hear—it was also the same phrase Braves fans heard when Atlanta acquired the Upton's, and that didn't turn out all that well.
«Read the rest of this article»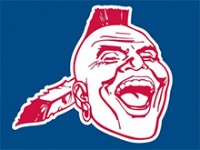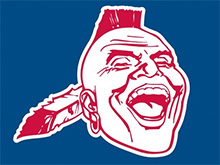 Clarksville, TN – Yeah it sucks.
No matter what happens in the future, this much is irrefutable: the Atlanta Braves traded the best defensive player—not shortstop, not infielder, player—since Ozzie Smith, as he was reaching his prime, for wishes. Maybe those wishes can be granted and maybe they can't; that's for the genie and the Braves minor-league instructors to sort out.
Two years ago, Braves fans could say unequivocally, regardless of how good or bad the team as a whole was playing, that they could watch Andrelton Simmons play shortstop like a god and Craig Kimbrel be the best closer in the world. And we got to do that all the time. Now we don't, and it sucks.
«Read the rest of this article»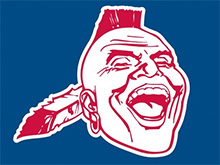 Clarksville, TN – As I'm writing this, the Braves are imploding against the Tampa Bay Rays.
Actually, that's not an accurate assessment of the situation. The Braves bullpen took a three-run lead into the bottom of the seventh on Wednesday night in Tampa and turned it into a three-run deficit in about four seconds. Matt Marksberry is looking, well, like a guy who was in A-ball to start the season—no shame on him either, that's just what the situation calls for now.
It's not fair to him that he has to play above his ski's right now, but there's just not much left in the cupboard. No Jason Grilli. No Jim Johnson. No Luis Avilan. If Arodys Vizcaino and Andrew McKirahan are the class of your bullpen, that doesn't speak volumes so much as shout them, Lewis Black-style, from a mountaintop of crap, inexperience and ineptitude.
«Read the rest of this article»
APSU Sports: Austin Peay Baseball

Cape Girardeau, MO – Austin Peay State University's baseball team took advantage of a shaky Southeast Missouri defensive outing and a rock-solid effort from its pitching staff to post a 5-2 Ohio Valley Conference victory, Saturday afternoon, at Capaha Field.
«Read the rest of this article»
APSU Sports: Austin Peay Baseball
Ryan Quick gets 2nd Win

Cape Girardeau, MO – Another quality start from starting pitcher Ryan Quick and a five-run third inning proved enough for Austin Peay State University's baseball team to post an Ohio Valley Conference opening 8-5 victory against Southeast Missouri, Friday, at Capaha Field.
Quick (2-0) didn't have his best stuff on display in the OVC opener but worked some magic in both the first and second innings to surrender only one run while stranding three runners in scoring position.
«Read the rest of this article»
Southeast Missouri vs. Austin Peay Men's Baseball
Friday-Sunday,  March 23rd-25th, 2012
Cape Girardeau, MO | Capaha Field (2,000)

Clarksville, TN – Austin Peay's baseball team – the defending Ohio Valley Conference regular-season champions – begins the run for the 2012 OVC crown with a visit to rival Southeast Missouri this weekend.
The teams will play in the new OVC weekend format for the first time, with a three-game series set to begin with a 3:00pm, Friday contest at Capha Field. The teams will continue the series with a 1:00pm, Saturday contest before wrapping the series with a 1:00pm, Sunday outing.
«Read the rest of this article»