Topic: Maria Taylor
No. 25/24 Tennessee at Georgia Tech
Monday, September 4th, 2017 | 7:00pm CT
Mercedes-Benz Stadium | Atlanta, GA | TV: ESPN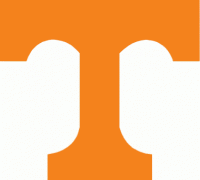 Knoxville, TN – No. 25/24 Tennessee will open its 2017 season on Monday, September 4th, 2017 against Georgia Tech in the Chick-fil-A Kickoff Game at Mercedes-Benz Stadium in Atlanta, Georgia.
The game will feature an 7:00pm CT kickoff on ESPN with Rece Davis (play-by-play) and Kirk Herbstreit (analyst) in the booth and Maria Taylor reporting from the sidelines. Vol Network radio affiliates will have a live audio broadcast with Bob Kesling, Tim Priest and Brent Hubbs. Sirius and XM satellite radio will also carry the game on Channel 80.
«Read the rest of this article»
#9 Tennessee vs. #1 Alabama
Saturday, October 15th | 2:30pm CT
Knoxville, TN | Neyland Stadium | TV: CBS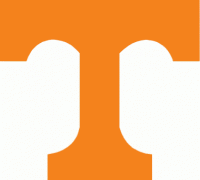 Knoxville, TN – After two consecutive weeks on the road, No. 9/11 Tennessee returns home to play host to cross division rival and top-ranked Alabama at Neyland Stadium on Saturday at 2:30pm CT.
Saturday's game will be broadcast on CBS as Tennessee (5-1, 2-1 SEC) will appear on the SEC on CBS Game of the Week for the fourth consecutive week. The Vols are the first team in history to be featured in four straight weeks by the network. Verne Lundquist, Gary Danielson and Allie LaForce will be on the call.
Fans can also tune in to their local Vol Network affiliate to hear Bob Kesling, Tim Priest, Brent Hubbs, Eddie Moore and John Brice describing the action. A national Sirius XM broadcast is available on channel 84.
«Read the rest of this article»
#11/11 Tennessee at #25/20 Georgia
Saturday, October 1st, 2016 | 2:30pm CT
Athens, GA | Sanford Stadium | TV: CBS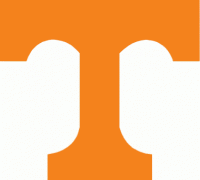 Knoxville, TN – No. 11/11 Tennessee heads to Athens, GA, to face No. 25/20 Georgia on Saturday at Sanford Stadium for a 2:30pm CT game on CBS.
SEC Nation will be on site in Athens at Myers Quad on Saturday. The show runs from 9:00am CT to 11:00am CT on SEC Network. Maria Taylor (bio) hosts the traveling pregame show, navigating the Saturday morning conversations with analysts Tim Tebow, Marcus Spears and Paul Finebaum. Laura Rutledge provides live reports of the sights and sounds of southern tailgating.
Fans who arrive early will receive a free SEC Nation t-shirt and chance to win tickets to the SEC Championship, a Regions bike, Belk prize pack, and more.
«Read the rest of this article»
#7 Seed Tennessee Lady Vols (21-13) vs. #3 Seed Ohio State Buckeyes (26-7)
Friday, March 25th, 2016 | 8:30pm CT/9:30pm ET
Sioux Falls, SD | Denny Sanford Premier Center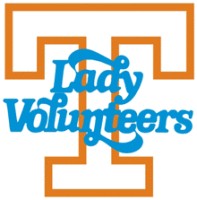 Knoxville, TN – The No. 7 seed Lady Vols (21-13) will take on No. 3 seed Ohio State (26-7) in the Sweet 16 of the NCAA Tournament in Sioux Falls, South Dakota on Friday at 8:30pm CT/ 9:30pm ET on ESPN2.
The winner will advance to Sunday's Sioux Falls Regional final and will play the winner of the other semifinal game featuring No. 1 seed and #3/2-ranked South Carolina (33-1) vs. No. 4 seed and #14/15-ranked Syracuse (27-7).
Tennessee advanced to the semifinal round on Sunday night by upsetting No. 2 seed and #11/11 Arizona State, 75-64, in the second round on the Sun Devils' home court in Tempe. UT had beaten No. 10 seed Green Bay in the first round last Friday, 59-53.
«Read the rest of this article»