#7 Seed Tennessee Lady Vols (21-13) vs. #3 Seed Ohio State Buckeyes (26-7)
Friday, March 25th, 2016 | 8:30pm CT/9:30pm ET
Sioux Falls, SD | Denny Sanford Premier Center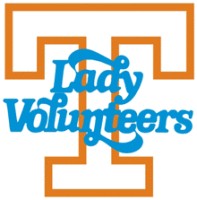 Knoxville, TN – The No. 7 seed Lady Vols (21-13) will take on No. 3 seed Ohio State (26-7) in the Sweet 16 of the NCAA Tournament in Sioux Falls, South Dakota on Friday at 8:30pm CT/ 9:30pm ET on ESPN2.
The winner will advance to Sunday's Sioux Falls Regional final and will play the winner of the other semifinal game featuring No. 1 seed and #3/2-ranked South Carolina (33-1) vs. No. 4 seed and #14/15-ranked Syracuse (27-7).
Tennessee advanced to the semifinal round on Sunday night by upsetting No. 2 seed and #11/11 Arizona State, 75-64, in the second round on the Sun Devils' home court in Tempe. UT had beaten No. 10 seed Green Bay in the first round last Friday, 59-53.
Ohio State, meanwhile, advanced to the Sweet 16 by taking down No. 6 seed and #23/RV West Virginia, 88-81, in Columbus on Sunday. OSU beat No. 14 seed Buffalo, 88-69, in the first round last Friday.
Tennessee is making its NCAA-record 34th appearance in the Sweet 16, and the Big Orange women have done it with their lowest seed (No. 7) ever.
To do so, Tennessee had to knock off No. 2 seed Arizona State on its home floor in the second round, marking the highest seeded team the Lady Vols had beaten since defeating No. 2 seed LSU in the 2008 Final Four semifinals.
The only season the Lady Vols did not make it to the round of 16 was in 2009, when No. 5 seed UT was upset by No. 11 seed Ball State in the first round in Bowling Green, KY.
The Lady Vols are 27-6 all-time in Sweet 16 contests, including 21-6 at neutral sites and 6-0 at home.
Since the 2000 season, Tennessee is 12-3 in Sweet 16 contests, with the only losses coming in 2001 (Xavier in Birmingham), 2010 (Baylor in Memphis) and 2014 (Maryland in Louisville).
Head coach Holly Warlick has guided Tennessee to the Sweet 16 in each of her four seasons, advancing to the Elite Eight before falling to Louisville in Oklahoma City in 2013, losing to Maryland in the regional semifinal in Louisville, KY, in 2014 and again falling to Maryland, this time in the Elite Eight in Spokane, WA, in 2015.
UT vs. the NCAA Tournament Field
Tennessee has played 20 games vs. 18 different teams in this year's NCAA Tournament field. The Lady Vols are 11-9 vs. those opponents.
UT faced non-conference foes Notre Dame, Oregon State, Texas, Stanford, Syracuse, Chattanooga, Albany, Central Arkansas and Green Bay and Arizona State, going 7-3. The Big Orange women also played South Carolina, Kentucky, Mississippi State (twice), Texas A&M (twice), Florida, Missouri, Georgia and Auburn, finishing 4-6 vs. those schools.
Eight teams Tennessee played this season are still dancing in the Sweet 16, including South Carolina, Notre Dame, Texas, Oregon State, Stanford, Kentucky, Mississippi State and Syracuse. UT is 2-7 vs. those teams, including 1-0 vs. Syracuse and 0-1 vs. South Carolina.
The SEC placed the most schools in the tournament of any league with nine. That total by the SEC is the most ever and ties with the BIG EAST (9 in 2011) for the most of any league in NCAA women's tourney history.
The SEC still has four teams playing in the Sweet 16, including Tennessee and South Carolina in the Sioux Falls Regional, Kentucky in the Lexington Regional and Mississippi State in the Bridgeport, Regional. That ties with the Pac-12 (Oregon State, UCLA, Stanford, Washington) for having the most teams left in the tourney.
UT's NCAA Experience
All 11 of Tennessee's 11 active players possess NCAA Tournament experience, led by Bashaara Graves with 13 games and Nia Moore with 12.
UT has a 10-3 record in NCAA tourney play over the last three seasons, making the Elite Eight in 2013 and 2015, falling in the Sweet 16 in 2014 and advancing to the Sweet 16 in 2016, pending the outcome of this weekend's results.
Diamond DeShields averaged 17.8 points over four games for North Carolina in 2013-14 and is hitting 19.0 ppg. thus far in 2015-16, bringing her career NCAA average to 18.2 over six contests. Bashaara Graves has averaged 9.0 points and 7.9 rebounds during her career and posted 14.5 and 8.3 averages a year ago.
DeShields has hit double figures in all six games of tournament play, tallying a double-double of 24 points and 12 rebounds vs. Michigan State in 2014. Graves registered double-doubles in 2013 (11/10 vs. Louisville) and 2015 (21/14 vs. Pitt) and had a high of 24 points vs. Boise State last season.
Te'a Cooper's NCAA debut turned out well, with the rookie leading UT with 15 points on 7-of-11 shooting vs. Green Bay.
About the Tennessee Lady Vols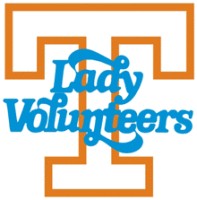 Tennessee enters Friday night's contest having won five of its last six games to boosts its record to 21-13. It's UT's best stretch since a season-opening five-game winning streak. This marks the 40th-straight season UT has posted 20 or more wins.
The Lady Vols had their biggest come-from-behind victory of the season vs. Green Bay, erasing an eight-point second quarter deficit. They followed that by scoring the most points they produced all season on the road, defeating No. 2 seed Arizona State, 75-64. That total of 75 points was the second-most allowed all season by Arizona State. The Sun Devils gave up 80 vs. Marquette in a 90-80 win on December 19th.
Diamond DeShields was in double figures for the sixth straight game with 24 points vs. Arizona State. With only 12 turnovers vs. ASU, Tennessee has had seven straight games of 13 or fewer miscues and has averaged 11.3 turnovers per contest during that span.
Diamond DeShields leads Tennessee in scoring, averaging 14.2 per contest, but she has fired in 19.0 ppg. during the NCAA Tournament. DeShields has scored 20 or more points in four of her past six games and has done so nine times this season and 23 times in her career. DeShields went over 1,000 career points in the LSU game on February 21st.
Bashaara Graves also scores in double figures at 10.2 per game and averages 8.4 rebounds. Graves went over 1,000 rebounds vs. Mississippi State and became UT's fifth member of the 1,000 points/1,000 rebounds club. She ranks No. 4 all-time in rebounding at 1,030 and needs only 14 to overtake Sheila Frost (1,043) for third.
Reserve point guard
Te'a Cooper
was named to the Coaches SEC All-Freshman Team, while DeShields and Graves were selected to the Associated Press All-SEC Second Team.
Tennessee started its 13th different lineup of the season vs. Green Bay, going with Jaime Nared, Bashaara Graves, Mercedes Russell, Jordan Reynolds and Diamond DeShields. Warlick repeated with that quintet vs. Arizona State.
UT's opponents this season have the highest combined winning pct. (.687, 589-268), and that translates to UT having the No. 1-ranked strength of schedule in the NCAA. At 21-13, the Lady Vols are No. 28 in the RPI and stand 9-9 vs. teams with a top-50 RPI.
Holly Warlick is in her fourth season as Tennessee's head coach, and she possesses a 107-33 record during that time. Her victory total ties her for the seventh most recorded by an NCAA Division I women's hoops coach in her or his initial four years on the job.
About the Ohio State Buckeyes
Ohio State enters on a two-game winning streak but is 3-3 over its last six games. The Buckeyes beat Buffalo (88-69) and West Virginia (88-81) in Columbus to advance to the Sweet 16 with a 26-7 overall record.
OSU finished 15-3 in Big Ten play this season to earn a second-place finish behind Maryland. The Buckeyes are in the Sweet 16 for the eighth time but the first occasion since 2011.
Ohio State's Kelsey Mitchell scored an OSU NCAA Tournament single-game record 45 points in the Buckeyes' second-round win over West Virginia. Mitchell is the first player to score 40 points in a women's NCAA Tournament game since Brittney Griner of Baylor had 40 in 2011.
The 45 points are the fourth-most scored by a player in a single game in the NCAA Tournament and the most scored in a first- or second-round game. Mitchell leads OSU at 26.3 points per game, while Ameryst Alston (18.2), Shayla Cooper (13.5) and Alexa Hart (11.1) put up double-digit numbers.
OSU is coached by Kevin McGuff, who is 67-36 in his third season in Columbus and is 322-135 in his 14th year as a head coach with stops at Xavier (214-73, 9 yrs.) and Washington (41-26, 2 yrs.) before landing at Ohio State. He also served six years as an assistant at Notre Dame (1996-2002).
Common Foes
Ohio State went 2-2 vs. South Carolina (L, 88-80), Texas A&M (W, 95-80), Notre Dame (L, 75-72) and Penn State (W, 77-63).
Tennessee went 2-3 vs. South Carolina (L, 62-56), Texas A&M (L, 76-71 OT / W, 70-60), Notre Dame (L, 79-66) and Penn State (W, 74-66).
The Series vs. Ohio State
The Lady Vols lead the series vs. Ohio State, 9-1, standing 3-0 at home, 5-1 at neutral sites and 1-0 away.
The teams have endured one overtime game, the lone victory in the series by the Buckeyes, an 83-82 double OT affair in the Giusti Tournament of Champions at Portland State (Ore.) University on December 17th, 1981. As it turns out, that's the only game in the entire series where Holly Warlick wasn't present, meaning she was 5-0 as a player and 4-0 as an assistant coach vs. the Buckeyes.
Tennessee has won the last four in the series with Ohio State, including a pair of victories in NCAA Tournament play. The most recent meeting occurred on March 26, 2011, when #4/4-ranked Tennessee outlasted the #18/14-ranked Buckeyes, 85-75, in the NCAA Regional Semifinals in Dayton, Ohio.
#4/4-ranked UT also beat unranked OSU on March 18th, 1996, in the second round, 97-65, at Thompson-Boling Arena. Tennessee stands 78-13 all-time vs. current teams in the Big Ten Conference after defeating Penn State, 74-66, in the second game of the season on November 18th, 2015.
Broadcast Information
Television | ESPN2
Play by Play: Beth Mowins
Analyst: Stephanie White
Reporter: Maria Taylor
---
Radio | Lady Vol Network
Play by Play: Mickey Dearstone
---
Online/Mobile
www.UTsports.com
Free audio stream only
www.WatchESPN.com
Free video stream to registered cable subscribers
Tickets
www.UTtix.com
1.800.332.VOLS (8657)