Topic: Texas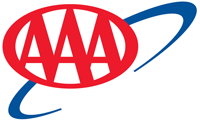 Tampa, FL – On the week, AAA says that the national gas price average held steady at $2.18 as the majority of state averages saw minimal impact at the pump.
With the exception of a few outliers – Florida (+10 cents), Utah (+10 cents) and Idaho (+5 cents) – state averages either decreased by four cents or less or increased by no more than two pennies.
«Read the rest of this article»
Leading the World in Testing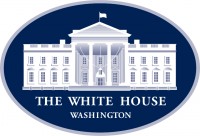 Washington, D.C. – U.S. President Donald J. Trump is ensuring that Americans have access to the most advanced and robust COVID-19 Coronavirus tests in the world.
President Trump has revolutionized America's testing system, and under his leadership, our Nation has conducted far more tests than any other country.
The United States has already conducted more than 59 million tests, and we will soon have conducted 100 million tests.
«Read the rest of this article»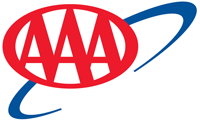 Tampa, FL – As COVID-19 Coronavirus case numbers surpass 4 million, demand for gasoline is weakening across the country. The latest Energy Information Administration (EIA) demand reading measures at 8.5 million b/d, which is about 11% less than a year ago.
The lower demand contributed to a cheaper national average on the week – down one penny to $2.18. This is the first time since late April that the national average has declined.
«Read the rest of this article»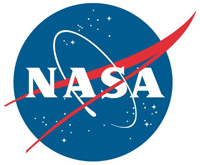 Pasadena, CA – NASA's Atmospheric Infrared Sounder (AIRS) was monitoring two storm systems as they took aim at portions of Hawaii and Texas on July 26th. Perched on NASA's Aqua satellite, AIRS is an instrument that studies Earth's weather and climate.
As of 11:00am local time, Hurricane Douglas was sweeping toward Hawaii with the potential to directly hit portions of the islands, from Maui to Kauai, in the late afternoon or evening.
«Read the rest of this article»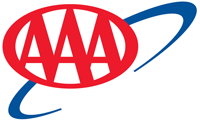 Tampa, FL – The national gas price average held steady on the week at $2.19 as 1/3 of states saw gas prices decrease and only 10 states saw gas prices increase by two to four cents.
State averages saw minimal fluctuation as demand roughly held steady over the last four weeks.
"During the last month, demand has averaged about 8.6 million b/d while, gasoline stocks have steadily declined," said Jeanette Casselano, AAA spokesperson.
«Read the rest of this article»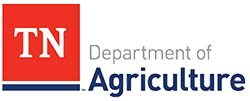 Nashville, TN – The State of Tennessee wants to make Tennesseans aware, that in several western states, there is currently an outbreak of rabbit hemorrhagic disease virus type 2 (RHDV2). At present, RHDV2 has not been found in rabbits in Tennessee or any neighboring states.
«Read the rest of this article»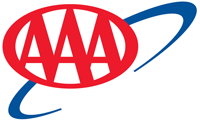 Tampa, FL – The national gas price average increased just one cent to $2.18 on the week despite a dip in United States demand for gasoline and gasoline stocks increasing by 1 million bbl.
The slight drop in demand – 47,000 b/d – amid the increase in stocks comes as many states report increases in COVID-19 Coronavirus cases, potentially causing Americans to reconsider outings.
«Read the rest of this article»

Clarksville, TN – Friday, June 19th, 2020 marks the 155th anniversary of Union soldiers arriving in Galveston, Texas, with orders that all slaves in Texas were free in accordance with the Emancipation Proclamation, signed 2 ½ years earlier by President Abraham Lincoln.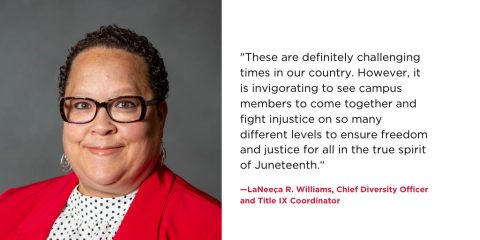 «Read the rest of this article»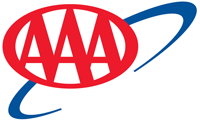 Tampa, FL – Americans are filling up at the pump more and more. Since mid-May, gasoline demand has increased 18% to 7.9 million b/d, according to the latest Energy Information Administration (EIA) report.
The slow, but steady rise in demand has pushed the national pump price more expensive by 13% in the same time frame. Today's national average is $2.10. That is seven cents more on the week, 24 cents more on the month, but 59 cents cheaper on the year.
«Read the rest of this article»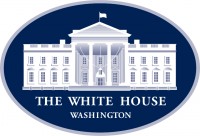 Washington, D.C. – PRESIDENT DONALD TRUMP: Nice place. Wow. I've been hearing about this one. Great job. (Laughter.) Great job. Thank you very much for being here. It's an honor. And very important time in our country. A lot of things are happening. And I think when it all ends up, it's going to end up very good for everybody.
It's an honor to be at Gateway Church with the Attorney General — our great Attorney General, William Barr. Thank you. (Applause.) And my friend, Ben Carson, who's done a fantastic job at HUD. Secretary. (Applause.) And a young star, Jerome Adams, General. Where is Jerome? Jerome? (Applause.) Along with a lot of my friends out in the audience.
«Read the rest of this article»