Topic: Jamie Nared
#22/22 Tennessee (17-4 | 7-1 SEC) at #1/2 South Carolina (20-1 | 8-0 SEC)
Sunday, February 2nd, 2020 | 12:02pm CT
Columbia, SC | Colonial Life Arena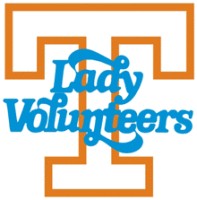 Knoxville, TN – No. 22/22 Tennessee (17-4, 7-1 SEC) will play its second No. 1-ranked team of the season, as the Lady Vols travel to Columbia to take on No. 1/2 South Carolina (20-1, 8-0 SEC) in Colonial Life Arena at 12:02pm CT on Sunday.
UT previously faced off with No. 1/1 Stanford on December 18th, playing competitively before falling, 78-51, at Maples Pavilion.
This will mark the 59th meeting in a series that began in 1972, with Tennessee leading 58-10. The Lady Vols will try to snap a two-game losing skid to the Gamecocks, but the Big Orange will try to extend a two-game winning streak in games played at Colonial Life Arena.
«Read the rest of this article»
#9/9 Tennessee Lady Vols vs. Stetson Hatters
Wednesday, December 5th, 2018 | 6:00pm CT
Knoxville, TN | Thompson-Boling Arena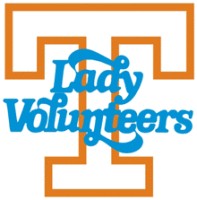 Knoxville, TN – No. 9/9 Tennessee (6-0) is back at Thompson-Boling Arena on Wednesday, December 5th at 6:00pm CT, as the Lady Vols welcome Stetson (1-6) to Knoxville. The game will be available on SECN+ and the Lady Vol Radio Network.
This will mark UT's first home appearance since November 18, when the Big Orange raced past Florida A&M, 96-31.
The Lady Vols remained perfect on the season on Sunday, as they erased a 43-40 halftime deficit with a 19-3 burst to open the third quarter en route to victory over previously-unbeaten Oklahoma State (6-1) at Gallagher-Iba Arena in Stillwater.
«Read the rest of this article»
#11/11 Tennessee Lady Vols at Arkansas
Thursday, February 8th, 2018 | 7:00pm CT
Fayetteville, AR | Bud Walton Arena |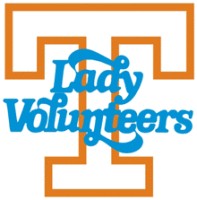 Knoxville, TN – No. 11/11 Tennessee (19-4, 7-3 SEC) is back on the road Thursday night, February 8th, traveling to Fayetteville to take on the Arkansas Razorbacks (12-11, 3-7 SEC) at Bud Walton Arena. Tip-off is slated for 7:00pm CT (8:00pm ET).
This will mark the Lady Vols' first visit to Arkansas since January 14th, 2016, when they dropped a 64-59 decision to the Razorbacks.
Points have been hard to come by for the visiting teams in this series of late, with UT scoring 60, 60 and 59 in its last three trips to Bud Walton and UA tallying 60, 57 and 46 in its last three treks to Thompson-Boling Arena.
«Read the rest of this article»
Tennessee Athletics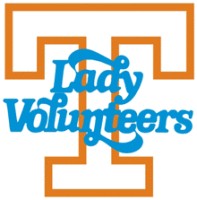 Knoxville, TN – Redshirt senior Mercedes Russell paced No. 7 Tennessee with a career-high 33 points, as the seventh-ranked Lady Volunteers pulled away from Vanderbilt in the fourth period to secure an 86-73 victory Sunday afternoon in Thompson-Boling Arena.
With the win, the Lady Vols improved to 15-0, 3-0 in Southeastern Conference play, and won their 11th consecutive home game dating back to last season. Vanderbilt, meanwhile, fell to 4-13, 0-3 SEC.
Redshirt junior Cheridene Green also had a career day for the Big Orange, pouring in 17 points and grabbing five rebounds. Senior Jaime Nared chipped in 15 points, five rebounds and six steals as the Lady Vols remained unbeaten through their first 15 games for the fourth time in school history.
«Read the rest of this article»
Tennessee Athletics Department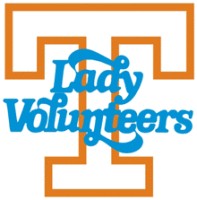 Nashville, TN – Redshirt junior Mercedes Russell posted another dominant performance, scoring 15 points to go along with 13 rebounds for her ninth double-double of the season. She also tied a career-high in blocks with six to extend Tennessee's winning streak to six games.
Tennessee (10-4, 2-0 SEC) snapped a three-game losing skid on the road with the win over Vanderbilt (10-5, 0-2 SEC). UT now holds a 68-9 series lead against the Commodores.
Redshirt junior Diamond DeShields filled up the stat sheets, dropping 16 points, five rebounds, four assists and four steals in 30 minutes of action. Senior Jordan Reynolds finished with 11 points, eight rebounds, three assists and a block.
«Read the rest of this article»
Tennessee Athletics Department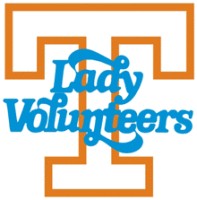 Knoxville, TN – The Lady Vols picked up their first top-10 win of the season, as they defeated No. 10 Stanford, 59-51, at Thompson-Boling Arena on Sunday.
With 9,137 people in attendance, head coach Holly Warlick earned the 1,000th win of her coaching career on Sunday. The Lady Vols improved to 24-10 all time against Stanford and 13-2 when playing at home.
Tennessee (6-4) played stellar defense in the game, forcing 18 turnovers, getting nine steals, blocking five shots and grabbing 27 defensive boards to avoid second chances by the Cardinal (8-2).
«Read the rest of this article»
#7 Seed Tennessee Lady Vols (21-13) vs. #3 Seed Ohio State Buckeyes (26-7)
Friday, March 25th, 2016 | 8:30pm CT/9:30pm ET
Sioux Falls, SD | Denny Sanford Premier Center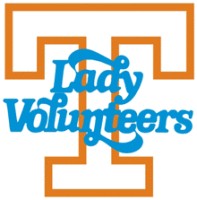 Knoxville, TN – The No. 7 seed Lady Vols (21-13) will take on No. 3 seed Ohio State (26-7) in the Sweet 16 of the NCAA Tournament in Sioux Falls, South Dakota on Friday at 8:30pm CT/ 9:30pm ET on ESPN2.
The winner will advance to Sunday's Sioux Falls Regional final and will play the winner of the other semifinal game featuring No. 1 seed and #3/2-ranked South Carolina (33-1) vs. No. 4 seed and #14/15-ranked Syracuse (27-7).
Tennessee advanced to the semifinal round on Sunday night by upsetting No. 2 seed and #11/11 Arizona State, 75-64, in the second round on the Sun Devils' home court in Tempe. UT had beaten No. 10 seed Green Bay in the first round last Friday, 59-53.
«Read the rest of this article»
UT Athletics Department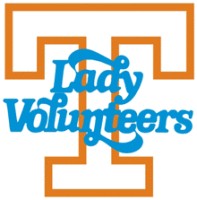 Columbia, MO – No. 12 Tennessee put together a complete performance to knock No. 20 Missouri from the ranks of the unbeaten with a 71-55 victory on Monday night at Mizzou Arena.
The Lady Vols (10-3) held the Tigers to a season-low 55 points and 2-for-21 shooting from 3-point range to open Southeastern Conference play with a victory for the second consecutive year.
With the win, UT improved to 3-2 against ranked opponents this season and extended its winning streak to three games.
«Read the rest of this article»
UT Athletics Department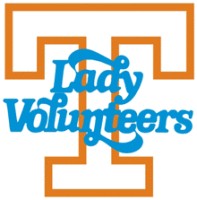 Knoxville, TN – It was Diamond DeShields' world on Wednesday night and the Tennessee Lady Volunteers were happy to be living in it. The redshirt sophomore scored 30 points to lead UT to a 90-56 win over Stetson at Thompson-Boling Arena.
DeShields scored the first 10 points of the night for Tennessee, a total of 14 in the opening period. Te'a Cooper scored 13, Jamie Nared 12 and Mercedes Russell 11. All 12 of Nared's points came in the second half.
The Lady Vols rushed out to a 24-14 lead after the first quarter, but the Hatters held strong to match Tennessee 17-17 in the second period that gave UT a 10-point halftime advantage.
«Read the rest of this article»