#11/11 Tennessee Lady Vols at Arkansas
Thursday, February 8th, 2018 | 7:00pm CT
Fayetteville, AR | Bud Walton Arena |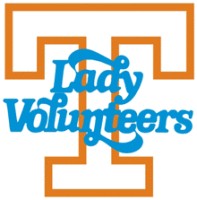 Knoxville, TN – No. 11/11 Tennessee (19-4, 7-3 SEC) is back on the road Thursday night, February 8th, traveling to Fayetteville to take on the Arkansas Razorbacks (12-11, 3-7 SEC) at Bud Walton Arena. Tip-off is slated for 7:00pm CT (8:00pm ET).
This will mark the Lady Vols' first visit to Arkansas since January 14th, 2016, when they dropped a 64-59 decision to the Razorbacks.
Points have been hard to come by for the visiting teams in this series of late, with UT scoring 60, 60 and 59 in its last three trips to Bud Walton and UA tallying 60, 57 and 46 in its last three treks to Thompson-Boling Arena.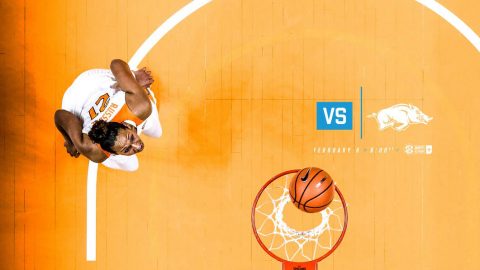 Tennessee has won two straight and three of its last four recently after dropping three of four vs. a quartet of ranked foes.
The Lady Vols are coming off a road win on Sunday, scoring 31 points in the fourth quarter to gain a season sweep and extend a series win streak vs. Vanderbilt to nine games, 74-64.
Arkansas, meanwhile, has won only twice in its last nine games, but it halted a four-game losing skid on Sunday with a breakthrough road win at Alabama, 74-66.
The Razorbacks also own a road win against Auburn this season.
Broadcast Information
Brett Dolan (play-by-play) Kikko Haydar (analyst) and Haley Maxwell (reporter) will describe the action for the UT-Arkansas online broadcast on SECN+.
Mickey Dearstone is handling the call for IMG College/Lady Vol Network radio/online broadcasts for the 19th season. A link to the live audio stream can be found on each game's Hoops Central page or the Lady Vol schedule on UTSports.com.
Air time for games on the Lady Vol Radio Network generally occurs 30 minutes prior to tip-off.
42nd Straight 20-Win Season In Sight
UT takes aim at victory number 20 this season, and it will have to go through Arkansas to get it.
The Lady Vols are seeking to hit 20 for the 42nd consecutive season. When UT reaches 20 wins, it will have matched its victory total from last season's 20-12 campaign.
UT's Upcoming Schedule
Tennessee is in a stretch where it is playing three out of four games on the road, with the Arkansas contest serving as the final date.
UT began at LSU, hosted A&M and visited Vandy on Sunday.
The Lady Vols are back home this Sunday, as Georgia comes to Rocky Top for the annual "Live Pink, Bleed Orange" game at 2:00pm CT on the SEC Network.
UT will play two in a row at home, hosting Alabama next Thursday (5:30pm CT, SEC Network).
In another scheduling note, UT's February 18th game at Missouri has been set for 1:00pm CT (2:00pm ET) on ESPNU.
RPI Watch / Strength Of Schedule
Tennessee ranks No. 11 in the NCAA Women's Basketball RPI, as of the February 5th report.
Below are 15 teams (17 games when UT meets South Carolina for the second time) on UT's schedule this season that are ranked in the top 100. The teams the Lady Vols already have played are underlined.
2. Notre Dame (L), 3. Mississippi State (L), 10. Texas (W), 12. Stanford (W), 15. Texas A&M (L & W), 16. Missouri, 20. Georgia, 21. South Carolina (W), 25. LSU (L), 31. Marquette (W), 55. Oklahoma State (W), 71. South Dakota (W), 82. James Madison (W), 87. Arkansas, 99. Alabama.
Based on cumulative opposition (past and future opponents, Tennessee is No. 13 this week in the NCAA Toughest Schedule Report.
Bracketology Says
ESPN's Charlie Creme has UT projected for a No. 3 seed in the NCAA Tournament and slotted in the Spokane Regional in his February 5th edition of Bracketology.
Creme has the Lady Vols hosting a first round game vs. No. 14 Drake and meeting either No. 6 Duke or No. 11 Quinnipiac in the second round.
Latest On Tennessee
Jaime Nared (26.5 ppg., 10.0 rpg., 52% FG, 84% FT) was named the SEC Player of the Week on Tuesday, while Anastasia Hayes (13.0 ppg., 4.5 rpg., 50% FG, 50% 3FG) was named the SEC Freshman of the Week.
Hayes, Rennia Davis and Evina Westbrook make Tennessee the only school to have three SEC Freshman of the Week honorees.
Mercedes Russell is 18 rebounds shy of 1,000 and 21 points short of 1,500 for her career.
She is on track to become only the sixth Lady Vol to reach 1,500 points and 1,000 rebounds. The others in that club are Chamique Holdsclaw, Glory Johnson, Bashaara Graves, Sheila Frost and Tamika Catchings.
Holly Warlick is three wins shy of her 150th career victory.
Evina Westbrook's 5.0 assists-per-game average ranks No. 1 all-time by a UT freshman.
Only five players in Lady Vol history have averaged 5.0 assists for a season, including Dawn Marsh (three times), Holly Warlick (twice), Ariel Massengale, Michelle Marciniak and Lea Henry.
UT has led every game this season at the half except for two. UT trailed Mississippi State by 13 and was tied vs. Auburn.
UT's roster features seven players 6-2 or taller, tying the 2004-05 team as the second tallest in Lady Vol history behind the 2014-15 unit that boasted eight.
Tennessee is 17-1 when it out-rebounds its opponents and 1-3 when it doesn't.
UT is 17-0 when leading with 5:00 left in the game and 1-4 when trailing at that point.
The Lady Vols have allowed only five opponents to score more than 71 points (Marquette – 99, Texas – 75, Vandy – 73, A&M – 79, Notre Dame – 84) and have allowed only six teams to shoot better than 41 percent from the field (Vanderbilt in Knoxville, .491; Texas A&M, .484 in Knoxville; Notre Dame, .478; Vanderbilt, .469; Marquette, .437; and Mississippi State, .418).
After turning the ball over 28 times vs. Notre Dame, UT has averaged 13.4 turnovers in its last five contests.
Holly Warlick has started the same five players every game thus far. That quintet includes Jaime Nared and Rennia Davis at the forward positions, Mercedes Russell at center and Evina Westbrook and Meme Jackson at guard.
It's the longest Tennessee has opened a season with the same starting five since at least the 1977-78 season. Box scores that season and prior do not indicate who started.
In Lady Vol history, the most recent long streak for the same starting five reached 11 games in 2007-08, when Pat Summitt chose the same lineup of Candace Parker, Angie Bjorklund, Nicky Anosike, Shannon Bobbitt and Alexis Hornbuckle to report for the opening tip.
UT went 10-1 in that span and won the NCAA title with a 34-3 record and the SEC title with a 14-0 mark. In game 12, in the team's visit to Chicago, Parker missed curfew and didn't get the starting nod vs. DePaul on January 2nd, 2008.
UT has three players who've logged 40+ minute games, including Jaime Nared (7), Mercedes Russell (2) and Evina Westbrook (1).
Tennessee is averaging 79.0 points and giving up 77.0 vs. ranked teams, and those numbers are 81.4 to 58.6 vs. unranked foes.
On the boards, the Lady Vols have 46.9 to 34.6 advantage vs. unranked teams but only a 41.2 to 39.8 edge vs. ranked programs.
UT is averaging 83.6 and allowing 60.8 in home games. On the road, it's 75.1 to 68.5.
Tennessee has owned a double-digit advantage at the intermission in 11 contests.
UT has three starters averaging double figures in scoring, including seniors Jaime Nared (17.5) and Mercedes Russell (16.8), and freshman Rennia Davis (10.9). Freshmen Anastasia Hayes (9.9) and Evina Westbrook (9.2) are on the brink of double digits.
Tennessee has outscored its opponents in the points-in-the-paint category in 16 of 23 games, averaging a 41.1 to 32.3 difference.
The Lady Vols bested their foes in second chance points 14 times and tied on three occasions.
Tennessee has won the points on fast break war in 17 games, averaging 13.2 per contest. In losses, that number is 9.8.
UT has held four teams to 0 fast break points, including its last opponent, Vanderbilt.
Tennessee-Arkansas Series Notes
Tennessee holds a 29-3 all-time record vs. Arkansas, dating back to February 29th, 1992, when UT prevailed, 105-59, in the initial meeting.
The Lady Vols are 14-1 in Knoxville, 13-2 in Fayetteville and 2-0 at neutral sites.
Tennessee is 1-0 in overtime and 2-0 in the postseason vs. UA, meeting for the first time in SEC Tournament play in 2016. UT prevailed, 68-51, in the second round in Jacksonville, FL, on March 3rd of that year.
UT is 6-1 vs. the Razorbacks during the Holly Warlick era, including 3-0 at home, 2-1 on the road and 1-0 in SEC Tournament play.
All three road games in the series under Warlick have been close, with UT winning by six in 2013 (60-54) and by nine in 2015 (60-51), while losing by five (59-64) in 2016.
Since then, however, UT has won by 18 at home, by 17 in the SEC Tournament and by 13 at home vs. Arkansas.
UT's only setback to the Razorbacks in Knoxville came at Thompson-Boling Arena on Feb. 23, 2012, when Arkansas walked away with a 72-71 overtime victory and ended an 18-game Lady Vol winning streak in the series.
A 75-57 triumph over Arkansas in Knoxville on February 4th, 2016, gave Holly Warlick the 100th win of her head coaching career in year number four at Tennessee.
Despite the series disparity, Tennessee has overcome some significant deficits to claim some recent wins vs. UA.
UT overcame a nine-point second-half gap in Fayetteville on January 11th, 2015, to win, 60-51; an eight-point first-half deficit to win 70-60 in Knoxville on January 30th, 2014; and an 11-point second-half gap on February 24th, 2013, in Fayetteville to win, 60-54.
The last time the two teams faced each other as ranked squads was in 2003 when #4-ranked Tennessee won, 92-79, over #12-ranked Arkansas in Fayetteville.
No. 1/1 Tennessee and unranked Arkansas met in an NCAA Final Four semifinal game in Kansas City, MO, on March 27th, 1998, and the Lady Vols cruised past the Razorbacks, 86-58, en route to their perfect 39-0 season.
Tennessee has had one player from the state of Arkansas in its history. Standout Shekinna Stricklen (2008-12) hailed from Morrilton, AR.
Last Meeting Between UT And UA
Led by Mercedes Russell's 15th double-double of the season, Tennessee took care of business over Arkansas, 59-46, in Thompson-Boling Arena on February 19th, 2017.
After a 2:52 scoring drought by UT to start the first quarter, Russell got things going for the Lady Vols (17-10, 8-6 SEC) by scoring the first five points. She finished the day with 13 points and 10 rebounds, passing Candace Parker for the third most double-doubles by a junior in Tennessee history.
Jaime Nared broke out of her recent shooting slump to account for a game-high 19 points behind 3-of-5 shooting from beyond the arc. She added nine rebounds and two steals in the contest despite early foul trouble.
All-SEC forward Jessica Jackson shouldered much of the scoring burden for the Razorbacks (13-14, 2-12 SEC), accounting for 18 points on 7-of-11 shooting, including 4-of-5 from behind the arc. However, Tennessee's defense kept the remaining Razorbacks in check, with Jackson's teammates shooting just 33 percent from the field. Malica Monk was the only other Razorback who scored in double figures with 11.
Alexa Middleton started slow in the game but picked up momentum in the second quarter, connecting on her first 3-pointer with 2:36 remaining in the period. She continued to serve as a spark for Tennessee's offense in the second half, finishing the contest with 15. Sunday marked the third consecutive game Middleton has recorded double-digit scoring and the ninth time this year.
Last Time In Fayetteville
Second-half turnovers proved troublesome for No. 13/15 Tennessee on Jan. 14, 2016, and the Lady Vols' late rally fell short in a 64-59 loss to Arkansas at Bud Walton Arena.
Diamond DeShields paced Tennessee (11-5, 2-2 SEC) with 14 points on 6-of-16 shooting, but the Lady Vols committed 15 of their season-high 24 turnovers in the second half as Arkansas (7-10, 1-3 SEC) seized control of the game.
Mercedes Russell posted a double-double with 10 points and a game-high 11 rebounds.
After trailing by 11 points at halftime, Arkansas opened the third quarter red hot with a 17-2 run, capitalizing on five-straight Tennessee turnovers early on to take a 38-34 lead. Jackson scored 10 points in the third quarter as the Razorbacks played with renewed confidence and headed to the fourth up 43-40.
Arkansas' Jessica Jackson made all four of her free throws in the final 20 seconds to hold off UT's late comeback attempt. Jackson led all scorers with 25 points on 7-of-18 shooting and went 3-of-7 from 3-point range.
About the Arkansas Razorbacks
Arkansas, picked to finish 14th in the SEC by both the coaches and media, stands in 10th place entering this game at 12-11 overall and 3-7 in the SEC.
The Razorbacks returned three starters and seven total letterwinners from last season's squad, which finished 13-17 overall and 2-14 in the SEC in 14th place.
UA replaced Jimmy Dykes with Arkansas native and graduate (1993) Mike Neighbors as head coach.
Neighbors was 98-41 at Washington from 2014-17, guiding the Huskies to the 2016 NCAA Final Four and a pair of NCAA Sweet 16 appearances.
Arkansas is led by a trio of guards in Malica Monk (16.0 ppg.), Devin Cosper (15.0) and Jailyn Mason (10.3), who have combined to connect on 105 of 330 three-point attempts (.318)
Including other sizable long-range contributions from Raven Northcross-Baker (28-100) and Keiryn Swenson (24-78), the Razorbacks are 171 of 591 (.289) from three-point land this season.
Arkansas Last Time Out (ARK 74, BAMA 66)
Senior Devin Cosper led four Razorback women's basketball players in double-figure scoring in a 74-66 Southeastern Conference win over Alabama in Tuscaloosa on Sunday.
It was the sixth time that Cosper scored 20 or more points this season. Junior Malica Monk added 17 points, followed by junior Bailey Zimmerman with 11 and 10 points for sophomore Kiara Williams. The win by Arkansas (12-11, 3-7 SEC) avenged an earlier season loss to the Crimson Tide (14-9, 4-6 SEC).
Tennessee Last Time Out (UT 74, VU 64)
Seniors Mercedes Russell and Jaime Nared combined for 50 points to lead #12/13 Tennessee (19-4, 7-3 SEC) to a hard-fought 74-64 victory on the road at Vanderbilt (6-18, 2-8 SEC) on Sunday.
Russell logged her 41st career double-double and 11th this season, scoring 20 points while reeling in 11 rebounds. Additionally, she recorded a career-high four steals.
Nared tallied her ninth double-double of the season and 18th of her career, pouring in 16 points and grabbing five rebounds in the final five minutes of the game. She tied her career high of 30 points and grabbed a team-high 14 rebounds on the day. She connected on 15 of 17 free throw attempts, tying for the fourth-most ever by a Lady Vol.
Vanderbilt was led in scoring by freshman Chelsie Hall who had 19 points, six rebounds and five assists.