Tennessee Athletics Department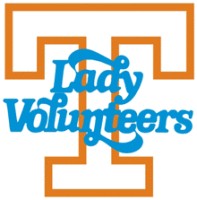 Knoxville, TN – The Lady Vols picked up their first top-10 win of the season, as they defeated No. 10 Stanford, 59-51, at Thompson-Boling Arena on Sunday.

With 9,137 people in attendance, head coach Holly Warlick earned the 1,000th win of her coaching career on Sunday. The Lady Vols improved to 24-10 all time against Stanford and 13-2 when playing at home.

Tennessee (6-4) played stellar defense in the game, forcing 18 turnovers, getting nine steals, blocking five shots and grabbing 27 defensive boards to avoid second chances by the Cardinal (8-2).

Senior Jordan Reynolds was huge for the Lady Vols, scoring a season-high 14 points with three assists, two rebounds, two steals and a block. Redshirt junior Diamond DeShields had a game-high 15 points to go along with seven rebounds, three assists, three blocks and two steals.

Redshirt junior Mercedes Russell posted her sixth double-double of the season and 17th of her career with 11 points and 13 rebounds.

Defense was the story in the first quarter, as the Lady Vols struggled to get shots to fall to begin the period. After falling behind 15-4 with 4:40 remaining, UT came alive and went on a 7-2 run to end the frame, while holding Stanford to 1-of-8 shooting. Reynolds had six points in quarter to fuel the offense.

Tennessee's defensive momentum continued into the second stanza, with UT holding the Cardinal to 12 points on 5-of-14 shooting and also holding Stanford scoreless for more than four minutes. DeShields netted eight points in the quarter to go along with an assist, a block, a rebound and a steal. The two teams went to halftime tied, 29-29.

During the third period, the Lady Vols held Stanford to only nine points and pulled out to a 45-38 lead going into the final stanza. UT ended the quarter on an 8-0 run.

Tennessee's defense held off a comeback by the Cardinal in the fourth quarter, holding Stanford to 2-of-9 shooting to end the game. In the win, UT's defense held Stanford to a season-low 51 points.

"Well, I can't begin to tell you how proud I am of our players and coaches. You know, the expectation here, I know, is high – those kids know it's high. To come out and play a top-10 team and play them the way we did, that's just awesome. Eric (Trainer) just told me that's the fewest amount of field goals that we've made [all season], but we won the game, so it's all about defense and rebounding. We tell our kids that – I'm not making this stuff up, it's just facts," stated Tennessee Head Coach Holly Warlick.

I'm just really, really proud of how hard we played. We had hustle plays. I mean, Diamond dives for a ball; Lex (Alexa Middleton) has huge play down on the sideline that taps the ball back in. I tell you, I was pretty fired up. I thought I was playing a little bit, so it was awesome. Just awesome,"said Warlick.
Lockdown Defense by the Lady Vols
Tennessee posted its best defensive performance of the season on Sunday, holding No. 10 Stanford to a season-low 51 points (Their previous low was 63 vs. Gonzaga).
After shooting 7-of-8 from the field and taking a 15-4 lead to begin the game, UT held Stanford to 27.7 percent shooting and just 36 points over the final 34 minutes of play.
Tennessee allowed only nine points in the third quarter, a season-low for the Cardinal. Also, with only 12 points in the second period, Stanford scored its previous season low.
UT forced 18 turnovers that resulted in 20 points for the Lady Vols, had nine steals and blocked five shots.
Tennessee is now 5-0 on the season when totaling seven or more steals in a game.
Reynolds' Big Performance
Senior Jordan Reynolds posted a season-high 14 points in Tennessee's win against No. 10 Stanford.
With 6-of-15 shooting, Reynolds broke out of a shooting slump over the last three games when she was shooting 13.6 percent.
She tied her career high in field goals made with six to go along with three assists, two rebounds, two steals and a block in 40 minutes of play.
Weekend Warriors
In the win, three Lady Vols played the entire 40 minutes of the game against Stanford (DeShields, Nared and Reynolds).
Nared was the only player to play an entire game this season, doing so on the road against Penn State.
Last season, no player accomplished the feat for the Lady Vols.
Up Next for UT Lady Vols
The Lady Vols will host Troy on Wednesday at Thompson-Boling Arena. Tip-off is slated for 6:00pm CT and will feature an online-only broadcast on SECN+/WatchESPN.
Video Highlights
Sections
Sports
Topics
Alexa Middleton, Cardinal, Diamond DeShields, Gonzaga, holly warlick, Jamie Nared, Jordan Reynolds, Knoxville TN, Lady Vols, Mercedes Russell, SEC, Southeatern Conerence, Stanford, Tennessee, Tennessee Lady Vols, Thompson-Boling Arena, Troy, UT, UT Lady Vols