Tennessee Athletics Department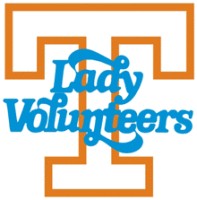 Nashville, TN – Redshirt junior Mercedes Russell posted another dominant performance, scoring 15 points to go along with 13 rebounds for her ninth double-double of the season. She also tied a career-high in blocks with six to extend Tennessee's winning streak to six games.
Tennessee (10-4, 2-0 SEC) snapped a three-game losing skid on the road with the win over Vanderbilt (10-5, 0-2 SEC). UT now holds a 68-9 series lead against the Commodores.
Redshirt junior Diamond DeShields filled up the stat sheets, dropping 16 points, five rebounds, four assists and four steals in 30 minutes of action. Senior Jordan Reynolds finished with 11 points, eight rebounds, three assists and a block.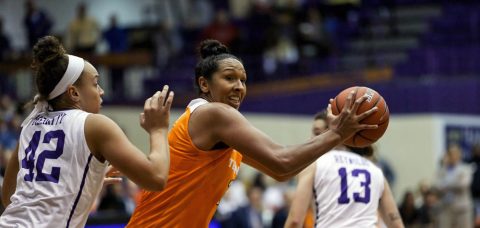 Junior
Jaime Nared
had 12 points and six rebounds, with five of those coming on the offensive end of the floor. She also had two assists, two steals and a block.
Sophomore Meme Jackson was the fifth Lady Vol to reach double digits, scoring 10 points on the night, which marked the third time in the last four games she has reached double-digit scoring.
Lealea Carter fueled the offense for the Commodores, finishing with 17 points on 6-of-12 shooting and six rebounds.
After going down 5-2 early, the rest of the first quarter was all Lady Vols, who held Vanderbilt to a season low in points scored in a quarter with seven. Russell got off to a quick start, scoring four points, grabbing five boards and blocking two shots, as UT took a 20-7 lead into the second stanza.
Vanderbilt's offense came alive in the second period, pulling to within five points of the Lady Vols. Tennessee used an 11-5 run, though, to take a 10-point lead into intermission. DeShields led UT in the first half, totaling 11 points, four rebounds, four steals and three assists.
The Lady Vols and Commodores played even during the third quarter. Russell scored six points in the stanza, giving her a double-double with 12 points and 11 rebounds through three. Tennessee led 53-44 going into the final period.
UT closed out strong in the fourth quarter, shooting 44.4 percent (4-of-9) from the floor and converting on eight shots from the charity stripe to ice the game for Tennessee.
The Lady Vols return home Sunday to face No. 4 Mississippi State at Thompson-Boling Arena. The game will tip off at 1:00pm CT and will be broadcast online at SECN+/WatchESPN.