#22/22 Tennessee (17-4 | 7-1 SEC) at #1/2 South Carolina (20-1 | 8-0 SEC)
Sunday, February 2nd, 2020 | 12:02pm CT
Columbia, SC | Colonial Life Arena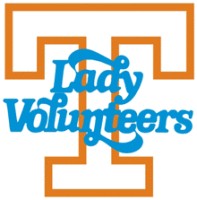 Knoxville, TN – No. 22/22 Tennessee (17-4, 7-1 SEC) will play its second No. 1-ranked team of the season, as the Lady Vols travel to Columbia to take on No. 1/2 South Carolina (20-1, 8-0 SEC) in Colonial Life Arena at 12:02pm CT on Sunday.
UT previously faced off with No. 1/1 Stanford on December 18th, playing competitively before falling, 78-51, at Maples Pavilion.
This will mark the 59th meeting in a series that began in 1972, with Tennessee leading 58-10. The Lady Vols will try to snap a two-game losing skid to the Gamecocks, but the Big Orange will try to extend a two-game winning streak in games played at Colonial Life Arena.
Sunday's match-up will offer a battle between the SEC's first-place team, South Carolina, and the Lady Vols, who are tied with Mississippi State for second place with one loss apiece.
Broadcast Information
Sunday's game will be televised by ESPN2 with Courtney Lyle (PxP) and Carolyn Peck (Analyst) handling the call.The contest also can be heard on Lady Vol Network radio stations and by audio stream, with Mickey Dearstone calling the action for the 21st season and Bobby Rader serving as the studio host.
A link to the live audio stream can be found on each game's Hoops Central page or the Lady Vol schedule on UTSports.com.
For a list of Lady Vol Network affiliates, please click on the Fans tab at the top of UTSports.com, select Vol Network and then click on Vol Network Affiliates in the black bar at the top of the page.
Air time for games on the Lady Vol Radio Network generally occurs 30 minutes prior to tip-off.
SECN+ games are online broadcasts and are available only on WatchESPN via computers, smartphones and tablets.
All of the games included in the ESPN package (ESPN, ESPN2, ESPNU) and the SEC Network will be available through WatchESPN, accessible online at WatchESPN.com, on smartphones and tablets via the WatchESPN app, and streamed on televisions through Amazon Fire TV, Apple TV, Chromecast, Roku, Xbox 360 or Xbox One to fans who receive their video subscription from an affiliated provider.
Tennessee Lady Vols vs. No. 1 Teams
The Tennessee Lady Vols basketball team is 14-34 all-time in contests vs. No. 1-ranked teams, including 6-7 away, 2-12 at home and 6-15 at neutral sites.
Coach Pat Summitt was 14-31 in those contests, while Holly Warlick was 0-2 during her tenure and Kellie Harper is 0-1, with her team falling to Stanford earlier this season, 78-51, on December 18th.
This marks the first time since 2011-12 that the Lady Vols have faced two No. 1 teams in a season. UT went 0-2 that year, losing to Baylor twice.
This is the 15th time the Lady Vol program has had multiple games vs. No. 1 teams in the same season.
Tennessee's last win over a No. 1-ranked team was on March 6th, 2005, when the Lady Vols beat LSU, 67-65 in the SEC Tournament title game in Greenville, SC.
UT's last true road win over a No. 1 came on January 24th, 2004, when the No. 2 Big Orange upended top-ranked Duke at Cameron Indoor Stadium, 72-69.
UT has gone 0-7 vs. No. 1 teams since its last win on March 6th, 2005.
Battle Of SEC Leaders In League Play
South Carolina's No. 1 scoring offense (88.8) in league games faces Tennessee's No. 1 scoring defense (58.8).
The Gamecocks' 49.3 field goal percentage in SEC games meets the Lady Vols' 35.1 field goal percentage defense.
South Carolina, No. 1 in rebounding offense (47.2) and rebounding defense (30.6), meets Tennessee, which ranks second (41.8 and 31.9) in those categories
UT freshman Jordan Horston (6.0) and USC senior Tyasha Harris (5.5) rank No. 1 and No. 3 in assists per SEC game.
Tennessee's Tamari Key (4.5) and South Carolina's Aliyah Boston (1.9) stand No. 1 and No. 4 in blocked shots in league contests.
Lady Vol Rennia Davis (81.1) and Gamecock Aliyah Boston (80.8) rank No. 3 and No. 4, respectively, in free throw percentage in SEC play.
The Road Leading Up To This
The Tennessee Lady Vols enter Sunday having won six of its last seven and nine of its last 11.
UT has won six straight SEC games and is 3-1 in league road contests, dropping only an 80-76 decision vs. #13/13 Kentucky on January 5th.
Rennia Davis is averaging 22.7 points per game over her last five, shooting 50.0 percent from the field, 38.5 on threes and 89.5 at the charity stripe.
Jazmine Massengill is averaging 10.7 ppg. and shooting 54.2 percent over the last five games.
South Carolina comes in riding a 14-game winning streak since losing to No. 17/23 Indiana at the Paradise Jam in the U.S.V.I. on November 28th.
The Gamecocks are coming off an 87-32 win at Ole Miss. on Thursday night. UT collected an equally impressive 84-28 victory at Ole Miss on January 9th.
USC's closest game of late was an 81-79 home win over No. 9/9 Mississippi State on January 20th.
Recapping Tennessee Lady Vols Last Game
Junior forward Rennia Davis poured in 22 points to lead No. 22/22 Tennessee to a 78-69 victory over in-state rival Vanderbilt at Memorial Gymnasium in Nashville on Thursday night.
Davis scored 16 of her points in the second half to hit double figures in points for the 19th straight game and for the 33rd time in her past 34 games. Jazmine Massengill was Tennessee's (17-4, 7-1 SEC) second-highest scorer with 14 points, and Jordan Horston and Rae Burrell each turned in 11.
Vanderbilt (12-9, 2-6) was led by Koi Love who had 16 points. Kiara Pearl added 13.
Notes From The Last Game
Team Effort
Tennessee had four players in double figures (Davis – 22, Massengill – 14, Burrell – 11, Horston – 11), and every player who saw action contributed at least two points.
Burrell Back In Double Digits
Sophomore Rae Burrell came off the bench to turn in 11 points against the 'Dores. It's the ninth time this season she has scored 10 or more and the third time in SEC play.
Massengill Hitting Her Stride
Jazmine Massengill turned in her second double-digit performance in three games, setting a new SEC high of 14 points against Vandy while doling out three assists. She has now scored 10+ points on six occasions this season.
Davis Making Moves
Rennia Davis recorded her fifth 20+ game of the season and the 12th of her career. Twelve career games with 20+ points ties her with Semeka Randall and Daedra Charles for ninth all-time among Lady Vols. Additionally, she raised her career total to 1,239, passing Abby Conklin to rank 32nd all-time among Lady Vol scorers.
Shooting 50 Percent Or Better
The Tennessee Lady Vols hit 51.7 percent of their shots against Vandy, marking the ninth time this season and the fourth time in SEC play they have shot 50 percent or better. That occurred only three times during the entire 2018-19 season.
UT-USC Series Notes
UT enters Sunday's contest with a 50-8 advantage in the series, including 21-2 in Columbia, 22-3 in Knoxville and 7-3 at neutral sites. UT has won the last two times in Columbia.
Tennessee is 5-3 vs. USC during the postseason and is 1-0 in overtime, taking a 79-73 extra-frame decision over the Gamecocks in the Palmetto State on February 15th, 1996. UT is 3-2 vs. USC in the SEC Tourney.
Since 2012, the series has been very streaky. UT won three straight, then USC took three in a row. After the Lady Vols claimed three consecutive wins, South Carolina now is trying to make it three in a row in its favor.
Kellie Harper has a 1-3 record vs. South Carolina as a head coach. She was 0-1 while at Western Carolina, and 1-2 while at NC State, beating the Gamecocks, 55-53, in Raleigh on December 4th, 2011, the last time she and Dawn Staley met on the hardwood.
In the other two contests, both on the road, NC State suffered a 74-71 setback on December 13th, 2009, and a 77-63 loss on December 12th, 2010.
Harper was 5-0 vs. USC as a player, participating in the only overtime game between these schools in 1996.
Since 2010, UT and USC each have won four SEC regular-season titles, with UT winning or sharing in 2010, 2011, 2013 and 2015 and USC doing so in 2014, 2015, 2016 and 2017.
After defeating South Carolina, the regular season SEC champs at 14-2, the 13-3 Lady Vols went on to claim the 2014 SEC Tournament title in Duluth, GA.
Tennessee lost to South Carolina, 64-60, on February 2nd, 2012, in Knoxville, but rebounded to defeat USC in the 2012 SEC Tournament semifinals in Nashville, 74-58, en route to its 16th SEC postseason championship.?????
About the South Carolina Gamecocks
South Carolina returned two starters and six total letterwinners from last season's 23-10 squad that was second in the SEC at 13-3.
USC was picked by the media to win the SEC this season. The coaches projected USC second.
The Gamecocks start three freshmen from the nation's No. 1 class, with rookie Aliyah Boston leading the way in scoring (13.2) and rebounding (8.9).
Recapping South Carolina's Last Game
Leticia Amihere scored 16 points and No. 1 South Carolina held Mississippi scoreless in the first quarter and limited Ole Miss to two points in the first half en route to an 87-32 win on Thursday night.
The Gamecocks (20-1, 8-0 SEC) led 18-0 after one period in Oxford and scored 27 unanswered points before Mississippi (7-14, 0-7) got its first basket. South Carolina led 32-2 at the break.
The Last Time Tennessee Lady Vols Played South Carolina
A combined 18 second-half points from the sophomore duo of Rennia Davis and Evina Westbrook was not enough for the Lady Vols to complete a frantic comeback against No. 13-ranked South Carolina, which notched an 82-67 win at Thompson-Boling Arena on February 24th, 2019.
Tennessee (17-10, 6-8 SEC) cut the Gamecocks' lead down to seven points twice in the second half despite a 16-point deficit at the half.
In the loss, four Lady Vols recorded double-digit points on the afternoon: Davis (15), Zaay Green (12), Cheridene Green (11) and Westbrook (10). Freshman Rae Burrell added seven points from the bench, as Davis and Cheridene Green led Tennessee on the glass with nine rebounds apiece.
The Gamecocks (20-7, 12-2 SEC) were propelled by a 28-point performance from redshirt senior guard Bianca Cuevas-Moore, who connected on three of seven shots from beyond the arc.
Last Time Tennessee Was In Columbia
Senior Mercedes Russell recorded a 16-point, 12-rebound double-double to lead No. 6/6 Tennessee to an 86-70 victory over No. 9/8 South Carolina on January 14th, 2018, at Colonial Life Arena.
Jaime Nared added 21 points as the Lady Vols (16-1, 4-1 SEC) bounced back from their first loss of the season with a win over the defending national champions and their second consecutive victory in Columbia. UT was fueled by a balanced attack, with five different players reaching double figures.
Tyasha Harris put on an offensive display for South Carolina (14-3, 3-2 SEC) with a game-high 28 points and four assists. The Gamecocks were able to cut the deficit to four with under six minutes remaining in the fourth quarter, but Tennessee relied on strong defense and timely scoring to end the game on a 16-4 run.