Topic: Master Gardeners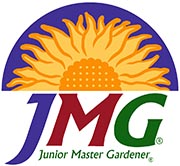 Clarksville, TN – On June 24th through June 28th, 2019, the Montgomery County Cooperative Extension's 4-H and Master Gardener programs are teaming up to present a free day camp for children and teens. It will take place in Brandon Hill Heritage Youth Garden at 1202 Commerce Street in Clarksville.
Each morning, from 9:00am to noon, registered youths will learn about gardening and nature by participating in fun lessons and activities. Participants who attend throughout the week will earn Junior Master Gardener certificates.
«Read the rest of this article»

Montgomery County, TN – Applications are now being accepted for the Fall 2011 Master Gardener Course. All classes will be held at the Montgomery County Extension office on Tuesday evenings 6:00pm-9:00pm beginning August 23rd and ending November 15th. «Read the rest of this article»
The Clarksville Area Chamber of Commerce held their first annual  Home, Lawn, and Farm Show  this weekend and over 50 local businesses participated. The businesses ranged from Wofford's Nursery to area banks. Hutson Inc was the Marquee sponsor, they  manufacture and market many of the products that you use to keep your home, lawn, and farm in tip top shape. Several thousand Clarksvillians attended the two day show which was held at the Austin Peay State University's Red Barn.
The floor was well laid out and intermixed large well-known businesses with smaller ones. Prizes were given out to attendees ranging from a Mature Tree Planting by Wofford's Nursery valued at $4,000, to two 42 inch LCD HD TVs by Anchor Mortgage.
«Read the rest of this article»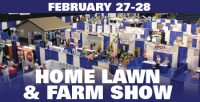 It's only 24 days until March 20th, the first official day of spring! And it's time to start thinking about your garden, your yard and what kind of flowers you want to plant this year! The Clarksville Area Chamber of Commerce is giving you a head start with their 1st Annual Home, Lawn & Farm Show, which is being held this weekend (February 27-28) from 10am-8pm Saturday, and Sunday from 12-8pm at Austin Peay State University's Red Barn at 256 Marion Street. General admission is $5, and children 12 & under are free.
Vendors will be available to help you accomplish all of your springtime goals, whether you want elaborate landscaping, a new patio or a simple flower bed. If you're thinking about renovating or redecorating your home, you don't want to miss this showcase of the year's new trends and must-have items. You'll also have the opportunity to see lawn and farm equipment demonstrations and test certain products.
Fifty local businesses will be showcased at the event and there will be multiple giveaways including: «Read the rest of this article»
Montgomery County Master Gardeners Plant Sale will be held Saturday, October 11 at 9:00 a.m. and continue until  until sold out. The event will be held at Veterans Plaza, 350 Pageant Lane.
A wide variety of locally grown perennials, priced to sell, will be available along with advice and growing tips from Tennessee Master Gardeners.
For more information, contact  931-647-4328 or