Topic: Matthew Walker Comprehensive Health Centers
October is National Breast Cancer Awareness Month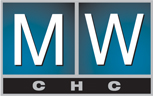 Nashville – Matthew Walker Comprehensive Health Center (MWCHC) observes National Breast Cancer Awareness Month, October 1st thru the 31st 2009. During the month of October, the Center will provide free breast exams and mammogram screenings to women ages 40 and over, who are uninsured or under-insured. The exams and screening will be provided Monday thru Thursday by appointment only at our Nashville Clinic so that everyone who is interested will have an opportunity to be seen.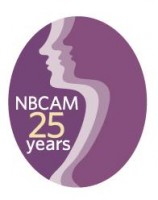 Amongst the most recent data collected by the U.S. Department of Health and Human Services, Center for Disease Control and Prevention, the state of Tennessee ranks within the lowest level of percentages for incidences of breast cancer but within the highest percentage totals for those who die from breast cancer. Though our state percentages for breast cancer incidence are encouraging our number of deaths from breast cancer is not and we know that one of the best ways to effectively combat these statistics is through prevention awareness and early detection. On an ongoing basis, MWCHC works to effectively be a part of the solution by providing breast exams and mammograms screenings free (to those that qualify) or at an affordable cost to those seeking our services all year round, however for the month of October, we will be providing such services for free to all women ages 40 and over. «Read the rest of this article»
The week of June 15-19 has been designated Men's Health Week at Matthew Walker Comprehensive  Health Centers. There are two centers operating in Middle Tennessee, one in Nashville and one here in Clarksville on Dover Road.
The purpose of this activity is to bring attention to the higher disparity of men, particularly men in the lower-socio-economic levels, failing to seek medical attention of their health problems and neglecting issues associated with men's health.
The statistics relating to illness and morbidity rates among men are giving increasing cause for concern. Over all men's health is poor according to a wide range of measures. Some of the most significant are:
Males are more likely to die than females at all ages.
The average male life expectancy at birth is currently 74.6years; for women it is 79.6 years.
Males are more likely than females to die from cancer, heart disease, HIV infection, accidents and suicide.
Men are much less likely than women to consult a doctor or a dentist – on average, males visit the doctor four times a year while women visit six times a year.
Here is the schedule of screenings and testing which is available with this week's focus on men's health. «Read the rest of this article»
'See Me Safe' and Matthew Walker Comprehensive Health Centers Team Up for Child Safety Seat Give-A-Way in Clarksville on June 20th.

Every day in the United States, an average of 5 children (0-14 years old) were killed and over 500 were injured in motor vehicle crashes during 2007. The number one cause of death for children 2-14 is motor vehicle crashes.
Learning which car safety seat to use and how to properly install a car seat is important for all families, especially for families with children ages 4-7. Fifty percent of children of that age group were restrained correctly in booster seats in 2007. Over one in three were in an incorrect seat and 15 percent were totally unrestrained. «Read the rest of this article»

(Nashville, Tennessee)  – The Matthew Walker Comprehensive Health Center [MWCHC], the Department of Health and Human Services Region IV Offices in Atlanta, Georgia and 92Q Cumulus Broadcasting Station have come together to advance the health of the Nashville and Greater Metro Community.
The Center was awarded a grant to facilitate the Reviving Double Dutch Competition in the Greater Nashville Community. The program seeks to motivate, educate and empower children ages 8 to 18 years old to increase their free-time physical activity levels. The final competition will be held April 25th from 9am to 2pm at Martin Luther King, Jr. Magnet High School, 613 17th Avenue North , 37203.
"Years ago Double Dutch was an activity that brought you together with neighborhood friends", says Katina Beard , Director of Institutional Advancement and Community Initiatives. "We didn't think of it as exercise; it was just something to do." «Read the rest of this article»
Matthew Walker Comprehensive Health Center and Meharry Medical College will sponsor a free child car seat safety check on November 15 from 10:00 a.m. to 1:00 p.m. at the  Faith Outreach Church parking lot 731 Windermere Drive in Clarksville. The program is designed to ensure that the seats are properly installed.
The child using the car seat must be present and snacks will be provided. There will be minimum paperwork to complete. A limited number of car seats will be checked — first come first serve!
For more information contact the Middle Tennessee Child Passenger Safety Center at Meharry Medical College, 615-327-5900.
The Clarksville Montgomery County Chapter of AARP will meet Tuesday, October 14, at 10 a.m. at Hilldale United Methodist Church on Madison Street. The featured speaker for the day will be Jeff McKissack, CEO of the Matthew Walker Comprehensive Health Centers, which operates a special health clinic at Phillips Square, 230 Dover Road. Joe Pitts, State Representative for House District 68, will attend and introduce Mr. McKissack. «Read the rest of this article»