October is National Breast Cancer Awareness Month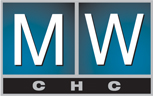 Nashville – Matthew Walker Comprehensive Health Center (MWCHC) observes National Breast Cancer Awareness Month, October 1st thru the 31st 2009. During the month of October, the Center will provide free breast exams and mammogram screenings to women ages 40 and over, who are uninsured or under-insured. The exams and screening will be provided Monday thru Thursday by appointment only at our Nashville Clinic so that everyone who is interested will have an opportunity to be seen.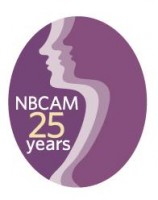 Amongst the most recent data collected by the U.S. Department of Health and Human Services, Center for Disease Control and Prevention, the state of Tennessee ranks within the lowest level of percentages for incidences of breast cancer but within the highest percentage totals for those who die from breast cancer. Though our state percentages for breast cancer incidence are encouraging our number of deaths from breast cancer is not and we know that one of the best ways to effectively combat these statistics is through prevention awareness and early detection. On an ongoing basis, MWCHC works to effectively be a part of the solution by providing breast exams and mammograms screenings free (to those that qualify) or at an affordable cost to those seeking our services all year round, however for the month of October, we will be providing such services for free to all women ages 40 and over.
For an appointment or for more information, please contact our Nashville Clinic at 615-340-1280 or 615-327-9400 x. 341. Transportation will be provided for those persons who are need from our Clarksville Clinic to our Nashville Clinic on specific dates. Please inquire with our Clarksville Clinic at 931-920-5000 regarding transportation needs.
About the Matthew Walker Comprehensive Health Center
Matthew Walker Comprehensive Health Center (MWCHC), established in 1968, serves Middle Tennessee residents who are medically underserved and underinsured. MWCHC is a primary and specialty medical, dental and diagnostic facility with it's administrative office located at 1035 14th Avenue North in Nashville, and since January 2008 a new clinic facility located at 230 Dover Road in Clarksville.