Topic: Mammogram Screenings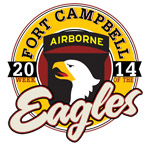 Fort Campbell, KY – On Saturday Fort Campbell MWR organized Spectacular Saturday, a massive event for the soldiers and their family's as part of the 2014 Week of the Eagles. The 2014 Week of the Eagle Community Fair featured static displays with some of the 101st Airborne Division's tactical equipment including helicopters like the Chinook, Apache, Blackhawk, Kiowa and land vehicles including an HMMWV and an MRAP! For the Kids or young at heart there were zip-lines, and over a dozen inflatables. The Week of the Eagles Car show, and Blanchfield Army Community Hospital's Community Health Fair were also part of this mega event. It was a lot of fun for everyone who attended.
"Blanchfield Army community Hospital is starting their 26 Week Performance Triad Health Challenge," said Laura Boyd, Public Affairs Officer for Blachfield Army Community Hospital. "The performance Triad is the Army Surgeon General's way to promote sleep, activity, and nutrition to help ensure more healthy soldiers."
«Read the rest of this article»
Clarksville, TN – The BelkGives on the Go Mobile Mammography Center, a 39-foot-long, state-of-the-art screening center on wheels, will stop at Belk at the Governor's Square August 9th-10th (Friday and Saturday) to offer free, convenient mammogram screenings.
«Read the rest of this article»
"Cancer Queens" Teach Prevention Through Song and Dance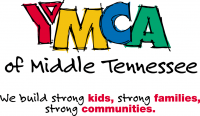 Clarksville, TN – If statistics, charts and graphs make your eyes glaze over – but you still want to learn ways to improve your health and reduce your risk of getting various types of cancer – plan to be entertained as well as educated by the Cancer Queens.
Even though they are all professional health educators, the Cancer Queens emphasize they are not professional actresses or dancers. They do, however, excel at "edutainment" – a phrase coined to describe education via an entertainment venue. They have been recognized by the Centers for Disease Control and have brought laughter and health messages to audiences all across the state of Tennessee.
«Read the rest of this article»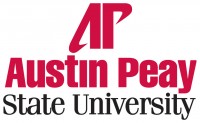 Clarksville, TN – Thanks to a $60,000 grant from the Susan G. Komen for the Cure-Greater Nashville Affiliate, the Austin Peay State University School of Nursing will partner with the Montgomery County Health Department to begin a breast health program.
The effort will launch June 12th with a forum that will serve as a call to action for men and women to know the latest about breast cancer, specifically how to minimize their chances of developing the cancer and how to detect signs early.
«Read the rest of this article»
January is Cervical Cancer Awareness Month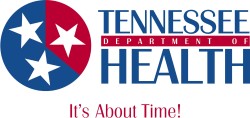 Nashville, TN – January is National Cervical Cancer Awareness Month, and the Tennessee Department of Health is urging all women to get needed screening for cervical cancer in 2013. Cervical cancer is a silent killer that strikes without symptoms or pain until the disease is in the most advanced stage. However, cervical cancer is highly preventable due to the availability of screening tests and the vaccine against Human Papillomavirus.
"Deaths from cervical cancer could be reduced dramatically through the combination of vaccination and regular Pap testing," said Health Commissioner John Dreyzehner, MD, MPH. "The survival rate is almost 100 percent for women whose cervical cancer is found at an early stage. All women should get periodic screening for cervical cancer and talk with their health care providers about ways to prevent and reduce the risk of developing cervical cancer." «Read the rest of this article»
October is Breast Cancer Awareness Month

Nashville – This October, the Department of Health is urging all Tennessee women over the age of 40 to get a clinical breast exam and mammogram as part of the observance of Breast Cancer Awareness Month. These tests are the best method for finding cancer early and offering protection against the disease by leading women to get treatment before the cancer is in advanced stages. The survival rate is greater than 95 percent for women whose breast cancer is found at an early stage.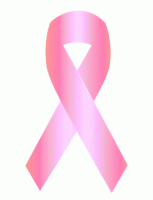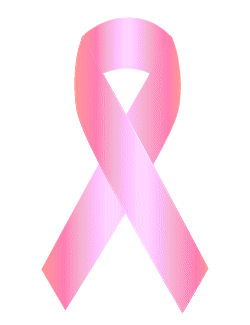 "Breast cancer may be detected at an early stage if women do monthly breast self exams beginning at age 20 and clinical breast exams at least every three years beginning at that age," said Health Commissioner Susan R. Cooper, MSN, RN. "After age 40 a clinical breast exam should be part of every woman's annual examination along with a screening mammogram."
The early signs of breast cancer may include skin irritation, dimpling, swelling, a breast lump, tenderness, nipple changes or pain or an abnormality that is detected on a mammogram. Women should contact their health care provider if any of these symptoms appear, and should follow guidelines for yearly breast health screenings. «Read the rest of this article»
October is National Breast Cancer Awareness Month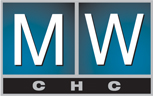 Nashville – Matthew Walker Comprehensive Health Center (MWCHC) observes National Breast Cancer Awareness Month, October 1st thru the 31st 2009. During the month of October, the Center will provide free breast exams and mammogram screenings to women ages 40 and over, who are uninsured or under-insured. The exams and screening will be provided Monday thru Thursday by appointment only at our Nashville Clinic so that everyone who is interested will have an opportunity to be seen.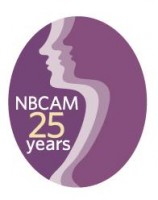 Amongst the most recent data collected by the U.S. Department of Health and Human Services, Center for Disease Control and Prevention, the state of Tennessee ranks within the lowest level of percentages for incidences of breast cancer but within the highest percentage totals for those who die from breast cancer. Though our state percentages for breast cancer incidence are encouraging our number of deaths from breast cancer is not and we know that one of the best ways to effectively combat these statistics is through prevention awareness and early detection. On an ongoing basis, MWCHC works to effectively be a part of the solution by providing breast exams and mammograms screenings free (to those that qualify) or at an affordable cost to those seeking our services all year round, however for the month of October, we will be providing such services for free to all women ages 40 and over. «Read the rest of this article»