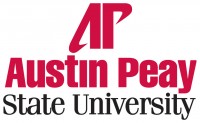 Clarksville, TN – Thanks to a $60,000 grant from the Susan G. Komen for the Cure-Greater Nashville Affiliate, the Austin Peay State University School of Nursing will partner with the Montgomery County Health Department to begin a breast health program.
The effort will launch June 12th with a forum that will serve as a call to action for men and women to know the latest about breast cancer, specifically how to minimize their chances of developing the cancer and how to detect signs early.
"Breast cancer is a big topic right now," said Dr. Patty Orr, director of the School of Nursing and associate professor and occupant of the Lenora C. Reuther Chair of Excellence in Nursing. "Both men and women are encouraged to attend. Men do get breast cancer, plus they can come to support the women in their lives."
Orr will be the primary speaker at the forum, which also will include discussions from nurse practitioners at the local health department as well as a physician from the Premier Medical Group. Speakers also will answer questions from the audience.
The breast cancer forum will be held at 5:00pm, Wednesday, June 12th in the Morgan University Center Ballroom. Everyone is invited to attend to learn the latest about breast health.
Orr wrote the Komen grant with Joey Smith, director of the county health department.
The breast health program also will include assessment, education and mammogram screening for the underserved population in Montgomery County.
"The goal is to identify any cancer early when it can be treated successfully," Orr said.
APSU's grant funding is among the $437,000 in total grants awarded by the Nashville Komen affiliate to local nonprofits to assist with education, screenings and treatment for breast cancer. Other agencies funded included the Vanderbilt Center for Health Services, Meharry Medical College and the Tennessee Department of Health, among others.