"Cancer Queens" Teach Prevention Through Song and Dance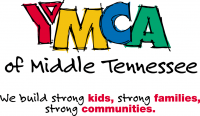 Clarksville, TN – If statistics, charts and graphs make your eyes glaze over – but you still want to learn ways to improve your health and reduce your risk of getting various types of cancer – plan to be entertained as well as educated by the Cancer Queens.
Even though they are all professional health educators, the Cancer Queens emphasize they are not professional actresses or dancers. They do, however, excel at "edutainment" – a phrase coined to describe education via an entertainment venue. They have been recognized by the Centers for Disease Control and have brought laughter and health messages to audiences all across the state of Tennessee.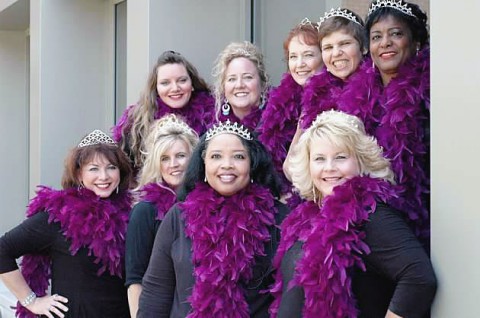 Hosted by the Montgomery County Health Council, the Cancer Queens will be performing in Clarksville, TN on Friday, August 9th, 2013, at 5:30pm. The event will be held at Montgomery County Veterans' Plaza Civic Center.
The evening is a celebration to create awareness on the availability of screening mammograms for uninsured women in Clarksville-Montgomery County.
Screenings are made possible through the award of a $60,000 Susan G. Komen Greater Nashville grant in partnership with the Montgomery County Health Department, Austin Peay State University and Premier Medical Group.
All monies raised through the event will go to the Clarksville YMCA After Breast Cancer (ABC) program to be used for wigs, prostheses and other mastectomy supplies for under-served women.
Wearing rhinestone tiaras and waving feather boas, the troupe sings and dances to original parodies of well-known songs as part of a play based loosely on "The Wizard of Oz." Audiences are encouraged to eat fruits and veggies as the Cancer Queens dance to the tune of "Boot Scootin' Boogie," and to get up off the couch and walk 10,000 steps each day as they dance to a parody of "These Boots Were Made for Walking."
In addition, the Cancer Queens advise audiences to wear sunscreen, get their mammograms, colonoscopies and Pap smears, and stop smoking.
The group is part of the Office of Community Outreach of the Vanderbilt-Ingram Cancer Center (VICC), Vanderbilt University Medical Center, in Nashville, TN. They are a non-profit group and are donating their time to perform for "Partners for Pink".
Admission is $10.00 per person. Tickets may be purchased at the YMCA or Matthew Walker.
For more information email partnersforpinkclarsville@gmail.com or call Brenda Harper at 931.358.2581 to reserve tickets for pick up at the door.