Topic: Center for Disease Control and Prevention

Nashville, TN –  Six months after issuing a public health advisory on the use of electronic cigarettes, the Tennessee Department of Health advisory remains in effect.
Additionally, the department has petitioned the U.S. Food and Drug Administration for regulation of electronic cigarettes and similar electronic devices that produce emissions or "vapor" that contain, despite the perceptions of many, much more than just water vapor.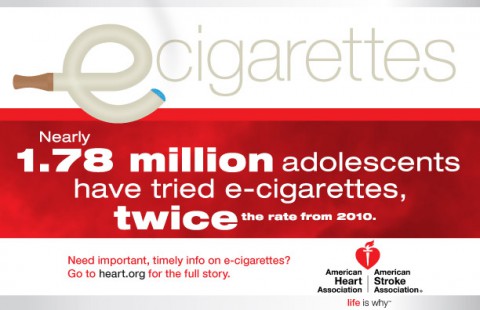 «Read the rest of this article»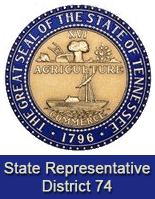 Clarksville, TN – In response to the news that Fort Campbell soldiers from the 101st Airborne Division will be deployed to Liberia to assist in fighting the outbreak of the Ebola virus there, State Representative John Tidwell is calling on the Center for Disease Control (CDC) to prepare hospital personnel in Montgomery County to protect themselves and our community in the event that a returning soldier is infected with the virus.
"Our military families and our community have endured so many burdens in the War on Terror. Now they are being called upon to assist in the world's fight against Ebola.  We need to be sure our families are not endangered by a lack of preparedness," said Tennessee State Representative John Tidwell.
«Read the rest of this article»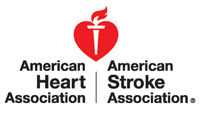 San Diego, CA – Four out of five people in the United States live within an hour's drive of a hospital equipped to treat acute stroke — yet very few get recommended treatment, according to research presented at the American Stroke Association's International Stroke Conference 2014. «Read the rest of this article»
Tobacco Quitline Billboards to be placed in Clarksville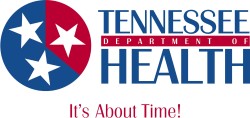 Nashville, TN – Measuring ten feet tall and 20 feet wide, it will be hard for Tennesseans to miss seeing new billboards across the state that promote the toll-free Tennessee Tobacco QuitLine.
While the size is impressive, the graphic message is even more so. It features a young mother cuddling an infant while holding a burning cigarette; the accompanying text reads: "Jenny smokes two packs a day. So does her mom."
«Read the rest of this article»
Vaccination has Eradicated Measles in United States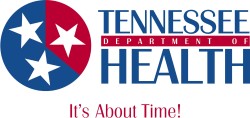 Nashville, TN – The Tennessee Department of Health is reminding Tennesseans of the need for vaccination against measles. Although measles was officially eliminated from the United States in 2000 as the result of high vaccination rates, it is still present in other regions of the world.
A small number of cases continue to occur among Americans who have traveled abroad or come into contact with someone returning from foreign travel. In 2011, the Centers for Disease Control and Prevention reported a 15-year high in the number of measles cases in the U.S. «Read the rest of this article»
Washington, D.C. – Gardening can be a great way to enjoy the outdoors, get physical activity, beautify the community, and grow nutritious fruits and vegetables. Whether you are a beginner or expert gardener, health and safety are important.
Below are some tips to help keep you safe and healthy so that you can enjoy the beauty and bounty gardening can bring. «Read the rest of this article»
Tennessee Tobacco QuitLine Offers FREE Support to Residents Who Want to Quit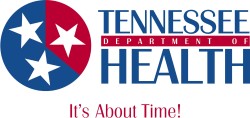 Nashville, TN – Start the new year by making healthy lifestyle changes such as eating better, getting more physical activity and quitting smoking. While quitting can be difficult, it can be done, especially with the help of professional support. Tennesseans have a greater chance of quitting for good and keeping their New Year's resolution with help from the Tennessee Tobacco QuitLine, a free coaching service available to all adult Tennesseans who wish to stop using tobacco.
"Quitting smoking is one of the best things you can do to improve your health and the health of your family, and we're eager to support any Tennessean who wants to take up this challenge," Health Commissioner John Dreyzehner, MD, MPH, said. "Research shows smokers who use counseling as part of their quit program have a better chance of quitting. We encourage all Tennesseans ready to start a tobacco-free life to take full advantage of the free resources the QuitLine provides." «Read the rest of this article»

Winston-Salem, NC – This year, make sure your New Year's fitness resolution includes your kids. Doing so  could make working out and losing weight a lot more fun, according to  fitness expert Michael Berry.
Berry, director of the Human Performance Laboratory at Wake Forest University, said fitness with the kids must include more than a  predictable schedule. You must engage the kids and even make exercise a little unusual to get them excited about working out. «Read the rest of this article»
Get Free Help to Kick the Habit from the Tennessee Tobacco QuitLine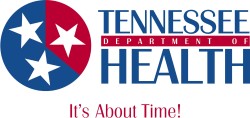 Nashville, TN – The Tennessee Department of Health urges smokers to join the Great American Smokeout on November 17th, 2011, an opportunity to participate with millions of others in saying "no thanks" to tobacco for 24 hours. Tennessee smokers can get their plan to quit in place now with the help of the Tennessee Tobacco QuitLine.
"The Smokeout gives smokers an opportunity to take a positive step toward a healthier life for their families and themselves," said Health Commissioner John Dreyzehner, MD, MPH. "It's tough to break the addiction to tobacco, and studies show those who get counseling have a better chance at success. The QuitLine is a wonderful free resource to help people transition to a life free of tobacco and its health and financial costs." «Read the rest of this article»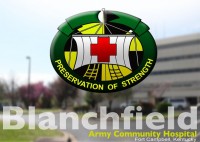 Fort Campbell, KY – Have you taken steps yet to keep from getting or spreading the flu? Blanchfield Army Community Hospital (BACH) is administering the influenza (flu) vaccine to local TRICARE beneficiaries.
Patients assigned to a primary care provider at BACH may receive the flu vaccine within their assigned clinic Monday through Friday on a walk-in basis during the hours listed below. No appointment is necessary, however patients may ask for the vaccine during a regularly scheduled appointment. «Read the rest of this article»