Get Free Help to Kick the Habit from the Tennessee Tobacco QuitLine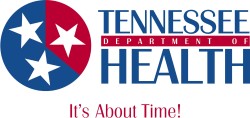 Nashville, TN – The Tennessee Department of Health urges smokers to join the Great American Smokeout on November 17th, 2011, an opportunity to participate with millions of others in saying "no thanks" to tobacco for 24 hours. Tennessee smokers can get their plan to quit in place now with the help of the Tennessee Tobacco QuitLine.
"The Smokeout gives smokers an opportunity to take a positive step toward a healthier life for their families and themselves," said Health Commissioner John Dreyzehner, MD, MPH. "It's tough to break the addiction to tobacco, and studies show those who get counseling have a better chance at success. The QuitLine is a wonderful free resource to help people transition to a life free of tobacco and its health and financial costs."
Statistics show Tennesseans increasingly want to lead healthier lives free from tobacco. Data from the Centers for Disease Control and Prevention for 2010 show 20.1 percent of Tennesseans smoke regularly or occasionally. That's a significant drop from 2001, when statistics showed 24.4 percent of Tennesseans identified as smokers. CDC now lists Tennessee as having the 11th highest rate of daily smokers in the United States.
The Tennessee Tobacco QuitLine offers personalized support for Tennessee residents who want to quit smoking by connecting them with trained quit coaches to guide them through the quitting process. Clients will receive ongoing professional coaching via individually scheduled calls with a quit coach personally assigned to them. Contact the QuitLine at 1.800.QUIT.NOW (1.800.784.8669), or visit online at www.tnquitline.com. This convenient and confidential service is free and available to Tennessee residents in both English and Spanish. The service is also available for the deaf and hard-of-hearing at TTY: 1.877.559.3816.
Clients say the QuitLine has been a key to their success in quitting smoking.
"It's a very good program, especially when you've got somebody like Kristin, my coach. She's excellent in what she does. Just to know that somebody's rooting you on is really a plus. It's been a great help," said Jesse N. of Washington County.
QuitLine clients also have complimentary access to relapse prevention techniques, printed resource materials, information on nicotine replacement therapies and other services to aid in the quitting process.
While quitting for at least one day for the Great American Smokeout, participants can think about the health improvements that happen almost immediately after quitting smoking. Within 20 minutes of quitting tobacco, heart rate and blood pressure drop. In 12 hours, the carbon monoxide level in blood drops to normal. Two weeks to three months after quitting, circulation improves and lung function increases. One year after quitting, the risk of coronary heart disease is cut in half.
Contact the Tennessee Tobacco QuitLine today at 1.800.QUIT.NOW or www.tnquitline.com. This statewide toll-free telephone tobacco cessation treatment program made possible through the Tennessee Department of Health. There is no charge to callers for services and callers have unlimited access to a quit coach through the QuitLine. Hours are Monday through Friday, 7:00am to 10:00pm; Saturday, 9:00am to 6:00pm; and Sunday, 10:00am to 4:00pm, Central time.