Topic: Memorial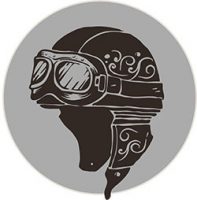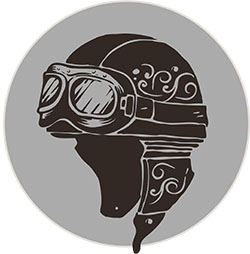 Clarksville, TN – I met Rob Leunberger during a recent memorial run he organized for a friend who tragically lost his life on the back of his motorcycle. You can read that story here.
As I joined the group for the day's ride, I was on the outside looking in. I didn't know most of those who had gathered to honor their friend, on this scorching hot summer day.
At the end of the day though, I had witnessed an amazing friendship among men and women, brought together by a motorcycle, with a love for one another that was special. They would do ANYTHING for each other!
«Read the rest of this article»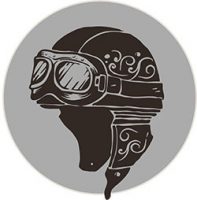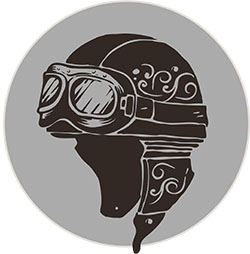 Clarksville, TN – Heading into the weekend, I was looking to "latch" onto a ride, so I called one of the three guys I'm going to Sturgis with this summer, and suggested we get together to discuss our upcoming adventure. He said he already had plans for Saturday, but I was welcome to join him.
So I did, and I was humbled by what I experienced.
The Benny J. Humphrey Memorial ride was a true testament to the character, love and respect that Benny Humphrey had to those who knew him best. I now wish I was one of them.
«Read the rest of this article»
Clarksville, TN – Friends Of Fort Defiance will present a Civil War Memorial Service on Saturday, May 28th at 10:00am. The service will be held at Riverview Cemetery near the Civil War mass grave-site.
Included in the program will be the reading of the names of the Civil War soldiers who are buried in Riverview Cemetery, recitations, placing of a memorial wreath, poetry and an honor guard, a volley of shots and presentation of the colors. «Read the rest of this article»
Editor's Note: American casulities in Iraq have reached 3987; 84 of those were from Tennessee, 4 from Clarksville. We are rapidly coming up on the fifth anniversity of the invasion and occupation of Iraq.

On March 15, 2008, the sacrifices of those affected by the conflict in Iraq during the past five years will be honored. Support and sympathy will be expressed for the members of the U.S. armed forces, their families and the people of Iraq.
Citizens will gather at noon Saturday, March 15 at the Amphitheater at the Bicentennial Mall at 600 James Robertson Parkway in downtown Nashville. There will be speakers – most of them veterans and their families, and music – all expressing hope for peace in the future. The program will end on an upbeat note, with a performance by the men's choral group "Nashville in Harmony".
At 3PM, veterans, military family members and others will carry a large canvas, bearing the names of Tennesseans killed in Iraq, up the hill to the War Memorial Plaza. The 93 names will be symbolically added to the names of those Tennesseans who have died in previous conflicts. This event, titled "Steps to Peace", will express the hope that there will be no further casualties to memorialize. «Read the rest of this article»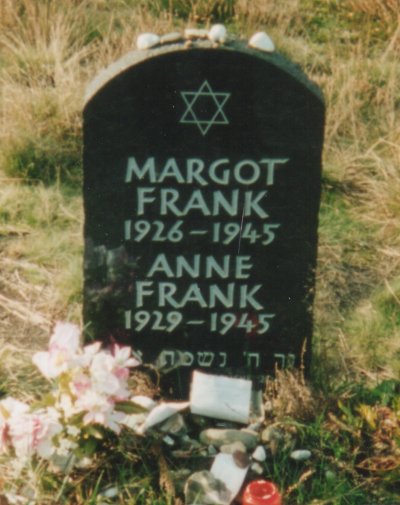 "I hear the approaching thunder that, one day, will destroy us too. I feel the suffering of millions. And yet, when I look up at the sky, I somehow feel that this cruelty too shall end, that peace and tranquility will return once more." The Diary of Anne Frank, unknown date, 1944.
Anne Frank penned those words 64 years ago while she hid from the Nazi regime in Amsterdam. However, on this day, when we commemorate the Holocaust perpetuated by Nazi Germany against Jews, Gypsies, homosexuals, Slavs, Catholics, and many others, we should be saddened and sobered by the fact the cruelty of which she wrote has not truly ended, but continues on in our own world." ~The Diary of Anne Frank (1943).
Often, when we look back at the holocaust, we fail to realize our own blame in its occurrence. Before anyone starts sending death threats, think about if for a moment. Yes, the ultimate force behind the deaths of some 11 million people was Hitler and the National Socialists. However, we must remember, the Holocaust started in 1933, six years before war broke out, and seven (almost eight actually) years before the United States became actively involved in the conflict that became World War II. Dachau, first of the concentration camps, opened in that year, while at the same time, the Jews were barred from Civil Service and multiple professions. Hitler went unchallenged by the rest of the world. «Read the rest of this article»
The death of nine firefighters in a horrid furniture store fire in Charleston, South Carolina has devastated that city and the state. It's said to be the
worst one-time lost of life since 9-11. Many stories have appeared detailing the incident. The following link goes to a son's rememberance of his firefighter father who had come out of retirement to return to firefighting duty at the department. It's a somber acknowldgment of the dangers of the job.
To read this personal memorial go to: http://www.wcbd.com/midatlantic/cbd/news.apx.-content-articles-CBD-2007-06-19-0023.html
How many more is it going to take to get YOU to start speaking out!
"… killed by a bomb while on patrol … had only been stationed in Iraq for a little more than a month …"
"… the vehicle he was in ran over an explosive device …"
"… killed when a roadside bomb detonated during combat operations …"
With each such statement, somewhere in America hearts are broken, dreams shattered, lives forever changed. On Wednesday at noon, the Iraq casualty count hovered at 3498. By 4 p.m. it crosses another line in the sand: 3500. To be specific: 3503.
Just over a week ago, as veterans and patriots across American marked Memorial Day with grief and honor, the number of American casualties in the sands of Iraq stood at 3,452. Each day thereafter added to that count, and here we stand.
One can spin the numbers in all kinds of ways, but the fact is we are losing husbands, wives, fathers, brothers, mothers, sisters, daughters and sons at an average of 4-5 per day. Just in Iraq. Then there is Afghanistan. And losses incurred in both countries by coalition forces. Add the Iraq military body count. And the horrendous toll of Iraqi civilian casualties. It's not just an American tragedy. It never was. «Read the rest of this article»