Topic: Mike Parchman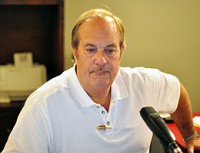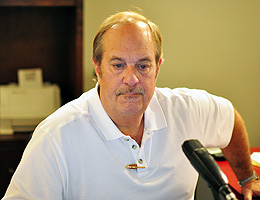 That day I had been planning and hoping for;  That day I could finally say "I don't have to do this anymore." That day came yesterday as the new ownership of WJZM radio decided it was time we "part ways."  I was relieved.   I thought the meeting was for something more serious.
First and foremost, I want to thank Mike Parchman, Dave Loos Jr and Greg Walker for buying my radio station. I had been ready to leave a couple of years ago, with no prospects in sight. They really did me a huge favor by making me an enormous offer that I couldn't refuse.
«Read the rest of this article»
This week marked a new chapter in my life, as I sold my radio station, WJZM 1400am. I have spent most of my entire life there, and it's been very good to me. Interesting how time flies when you're having fun, and I've had a blast.
The people I want to thank is a lengthy list, and I can't thank them all, but I would like to reflect back on a few.
First, to God almighty, who has blessed me with a little talent, good health, and a strong work ethic.
To my wife Grace, who has stood by me under some very difficult situations and probably wishes I had been an accountant. A lesser woman would have cut me loose a long time ago and I would have deserved it. Trust me. «Read the rest of this article»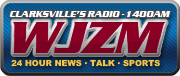 Clarksville, TN – Clarksville's original radio station, WJZM 1400am, has transferred ownership.  In a joint announcement this week, previous owner, Hank Bonecutter, said he had agreed to sell the corporation to local businessmen David Loos Jr, Greg Walker, and Mike Parchman.  The sale became official on Tuesday.
"My wife and I are extremely excited about the sale," said Bonecutter.  "We have put a lot of hard work into WJZM, and this opportunity only comes along once in a lifetime to go out on your terms.  I have dedicated my broadcasting career to the Clarksville-Fort Campbell community, bringing news, sports and current events to the public as reliable and credible as I can be.  I think my legacy will be left on WJZM forever.  I'm very excited, and proud of what I've accomplished." «Read the rest of this article»
Clarksville, TN – Local sports talk host Greg Walker is moving his legendary talk show to another radio station in 2012.  Since signing on at WJZM in 1980, Greg's twice per week "Sports-Talk" has been a local mainstay on local radio, but will make the move to Waverly Tennessee's WVRY in 2012.
After negotiations fell through on a purchase of WJZM by Greg and his broadcast partner, Dave Loos Jr, they turned their attention to WVRY. «Read the rest of this article»