Topic: Mike Pence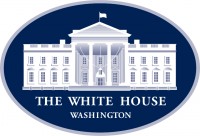 Washington, D.C. – "As the U.S. special representative for Iran, I receive complaints regularly about Voice of America's Persian service. Iranian viewers say its American taxpayer-funded programming often sounds more like the 'Voice of the mullahs' than the 'Voice of America,'" U.S. Special Representative for Iran Brian Hook writes in the New York Post.

"This is a priority for the Donald Trump administration, because supporting the Iranian people includes giving them access to independent and truthful reporting."
«Read the rest of this article»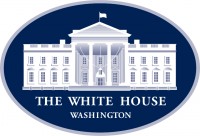 Washington, D.C. – Vice Mike President Pence has announced five new individuals to the White House Coronavirus Task Force.
The announcement comes as the Task Force enters a new phase, which is focused on getting Americans back to work and allowing businesses to re-open.
The Task Force continues to review data that indicates positive signs that Americans' efforts helped slow the spread of COVID-19 Coronavirus. The New Orleans, New York City, and Detroit Metropolitan areas all experienced between 70 – 90 percent reductions in confirmed cases (on a 7-day rolling average basis).
«Read the rest of this article»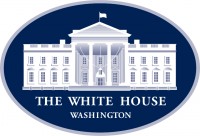 Washington, D.C. – State by state, President Donald Trump is helping to bring our great economy back to life.

The strategy for doing that was laid last month, when the President unveiled his Guidelines for Opening Up America Again. This phased approach gives every governor a playbook to evaluate when and how to get their people safely back to work.
«Read the rest of this article»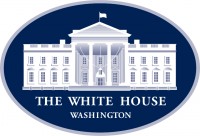 Washington, D.C. – "A U.S. Department of Homeland Security analysis has concluded that China hid the early spread of COVID-19 Coronavirus so it could hoard medical equipment, keeping it from other countries that would have bought it if they had known of the danger that was coming their way from Wuhan," the Washington Examiner editorial board writes.

"Specifically, DHS found, with 95% statistical confidence, that changes to China's personal protective equipment import and export behavior were highly abnormal and not random."
«Read the rest of this article»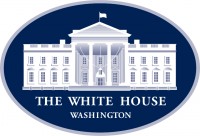 Washington, D.C. – "President Donald Trump is acting properly and justifiably to temporarily suspend immigration to the United States for at least 60 days in the face of the coronavirus pandemic," former Acting Director of Immigration and Customs Enforcement Thomas Homan writes in Fox News.
Pausing immigration will put unemployed Americans first in line for jobs as our economy reopens, the President explained last night.
«Read the rest of this article»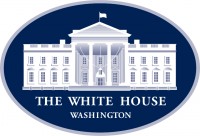 Washington, D.C. – President Donald Trump: Thank you very much. Good afternoon. We continue to see a number of positive signs that the virus has passed its peak. It's been very devastating all over the world. A hundred and eighty-four countries. Probably more. That number was as of a week ago.
Dr. Birx will walk through some of these trends in a few moments, but they're very positive trends for winning. Going to win. We're going to close it out.
«Read the rest of this article»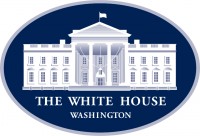 Washington, D.C. – Last month, most Americans surveyed by Gallup approved of President Donald Trump's Coronavirus response. Hospitals, state governments, and Federal agencies all earned positive reviews, too. The only institution that most people didn't trust? The news media.

Many in the media got the story wrong from the start. They insisted the COVID-19 Coronavirus posed no real threat to Americans.
«Read the rest of this article»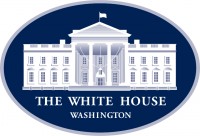 Washington, D.C. – Thanks to the selflessness and patriotism of Americans who have rallied behind President Donald Trump's Coronavirus Guidelines, we are slowing the spread of disease and saving many, many lives.

The President's guidelines called for 30 days of mitigation efforts, which continue through the end of April. According to health experts, these actions are paying off.
«Read the rest of this article»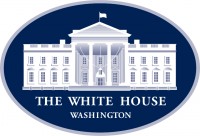 Washington, D.C. – THE PRESIDENT Donald Trump: Well, thank you all very much. This is a very important day. I'll sign the single-biggest economic relief package in American history and, I must say, or any other package, by the way. It's twice as large as any relief ever signed.
It's $2.2 billion, but it actually goes up to 6.2 — potentially — billion dollars — trillion dollars. So you're talking about 6.2 trillion-dollar bill. Nothing like that. And this will deliver urgently needed relief to our nation's families, workers, and businesses. And that's what this is all about.
«Read the rest of this article»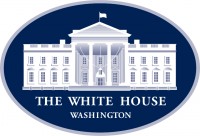 Washington, D.C. – "Of nine leaders and institutions rated by Americans in a new poll on their response to the novel Wuhan Coronavirus, the media fared the worst, and it's not even close," Tristan Justice reports for The Federalist.

"According to a new Gallup poll released Wednesday, March 25th, 2020, the media was the only institution that scored a negative approval rating among the public with only 44 percent of Americans approving of the way the media has covered the virus."
«Read the rest of this article»