Topic: Montgomery County Agricultural Extension Office

Clarksville, TN – Are you thinking about becoming a grower?
If so SproUTing Growers is a 10-part workshop series to provide potential growers with the business planning and management, vegetable and small fruit planning and production and direct marketing skills that they need to properly plan and carry out a farming venture.
Workshops will be held from 6:30pm-8:30pm at the Montgomery County Agricultural Extension office in Clarksville, Tennessee. «Read the rest of this article»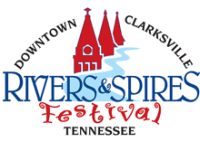 Clarksville, TN – The final day of the 2013 Rivers and Spires Festival began with absolutely glorious weather. The sun was shining and the sky was that special shade of blue you get after a spring storm. The crowds started showing up even before the 10:00am official opening time.
Dave Loos, Jr. from WJZM 1400 AM was on hand broadcasting Live from the Bill Roberts Thunder Road Automotive and Marine booth just down from the Roxy Regional Theatre. He spent the morning interviewing festival organizers and some of the sponsors.
«Read the rest of this article»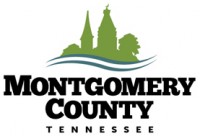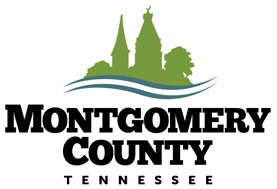 Montgomery County, TN – The Montgomery County Agriculture Extension Service will host a 4-H Fair at the 4-H Arena on August 2nd-4th. Participants from the local 4-H chapter, as well as surrounding counties, will participate in the fair.
Events include a Lamb Show on August 2nd, a Beef Show on August 3rd and a Grill Team Cook-off on August 4th. «Read the rest of this article»

Clarksville, TN – We would like to invite you and your family to Clarksville's Downtown Winter Market at the Smith–Trahern Mansion Friday, December 9th.
The market is held every Friday from 9:30am-1:00pm and hosts more than 20 vendors. Come on down and join us, pick up some local products (Eggs, Bread, Organic Meat, Christmas Gifts, etc).
If you would like a "booth" (table), please contact Barbara Brown, 931.801.0822, or Martha M. Pile, 931.648.5725

The Montgomery County Master Gardeners' are hosting their 4th annual "Beginning & Newcomer Gardening Short Course" beginning March 2 and ending March 23.  Classes meet Tuesday evenings from 6:30p.m. to 8:30 p.m., and are are held at the Madison Street Methodist Church in Clarksville. The cost for all four sessions is $40. You can register by calling the Montgomery County Extension office at 931-648-5725 or .
Editor's Note: Thanks to Melinda Grimes for bringing this to our attention via our Facebook Fan page!
Join The "Gathering" Webinar & Tour Clarksville." on Friday July 17th.

This months Webinar will be "Strive for Sustainability," and will be at 9:00 a.m. at the First Church of the Nazarene (located at 150 Richview Rd. across the street from Clarksville High School). Meet us at the church, or at their van pool location, the Smith Trahern Mansion at 8:15. The van will leave for the meeting at 8:30.
"Embracing our Community through Compassion," are the words on the Church website under Radical Missions. Attendees will learn more about their garden and food pantry and their sharing of hope and changing lives. Next, the tour will visit a home shop where they are making baking sheets and a home strip mall with a multitude of businesses. Then the group will pay a visit to food businesses and a vegetable stand, peaches, stop for lunch (on your own) & then the last stop for the day will be a special treat at Diann's Greenhouse (3072 Nicole Road, Clarksville, Tennessee, 37040). «Read the rest of this article»