Topic: Murder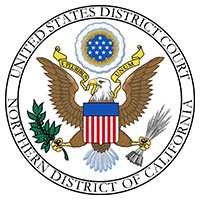 Nashville, TN – Following a seven-week jury trial in U.S. District Court earlier this year, a federal jury convicted five members of the Gangster Disciples of multiple counts relating to a racketeering conspiracy and a drug distribution conspiracy, which plagued the Clarksville, Tennessee area with violence and murders for more than a decade, announced U.S. Attorney Don Cochran for the Middle District of Tennessee and Assistant Attorney General Brian A. Benczkowski of the Justice Department's Criminal Division.
Marcus Termaine Darden, aka, "Tuff," 41, and Elance Justin Lucas, aka, "Mac Luke," 30, both of Guthrie, Kentucky; Derrick Lamar Kilgore, aka, "Smut," 35, and DeCarlos Titington, aka, "Los," 44, both of Clarksville, Tennessee, were convicted at trial.
«Read the rest of this article»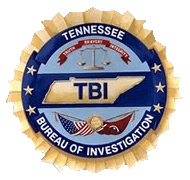 Paris, TN – Tennessee Bureau of Investigation (TBI) Special Agents along with investigators with the Paris Police Department are seeking information in a Paris cold case homicide.
On June 8th, 2001, the Paris Police Department responded to a home at 322 Rison Street in Paris, where investigators found Etta Etheridge (DOB: April 6th, 1929) inside unresponsive. Her death was ruled a homicide.
«Read the rest of this article»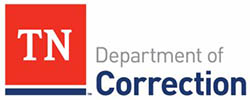 Henning, TN – Curtis Ray Watson, the escaped inmate charged with the murder of Correctional Administrator Debra Johnson is back in TDOC custody.
The vigilant efforts of search teams from the Tennessee Department of Correction, Tennessee Highway Patrol (THP), FBI, US Marshal's, local law enforcement, Tennessee Bureau of Investigation (TBI), ATF and with helpful tips from the citizens of Lauderdale County led to Watson's capture at approximately 11:00am on Sunday, August 11th, 2019.
«Read the rest of this article»
Nashville, TN – Tennessee Governor Bill Lee has announced that the State of Tennessee is offering a reward of up to $25,000 for information leading to the apprehension, arrest and conviction of Curtis Watson, who is a suspect in the murder of Tennessee Department of Correction Administrator Debra Johnson.
"We need Tennesseans' help," said Governor Bill Lee. "I urge any person with information that can help us locate and apprehend this individual to contact the Tennessee Bureau of Investigation immediately."
«Read the rest of this article»

Clarksville, TN – On October 28th 1996, at 2:45pm, Clarksville Police Officers responded to 418 Peachers Mill Road Lot 45, Sunnydale Mobile Home Park, in connection to a deceased 23 year old female found inside identified as Crista Bramlitt.
There were obvious signs which pointed to her being a victim of a homicide and indicators of sexual assault. An autopsy revealed that the cause of death was suffocation.
«Read the rest of this article»
Clarksville Police Department (CPD)

Clarksville, TN – The Clarksville Police Department reports Victoria Erin Mallory Powell, 19 was indicted by the March 2019 Montgomery County Grand Jury for Felony Murder and Especially Aggravated Burglary in conjunction with the May 11th, 2018 murder of Andrew Young, occurring on Post Road in Clarksville Tennessee.
She turned herself in to the Montgomery County Jail, March 11th, 2019, around 8:00pm. Her bond is set at $500,000.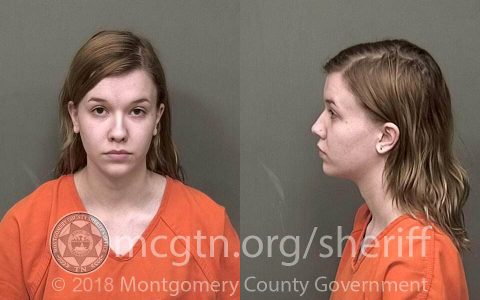 «Read the rest of this article»
Clarksville-Montgomery County Crime Stoppers
Clarksville, TN – The Clarksville-Montgomery County Crime Stoppers program announced in February 2018 that it was creating an enhanced TIPS program titled "Cold Case & Heinous Crime Initiative".
Crime Stopper Chairman Josh Beal stated this new program was initiated by Vice-Chairman Bill Summers. Chairman Beal said, "Crime Stoppers Board members are heavily involved and excited that this enhanced program will bring positive results."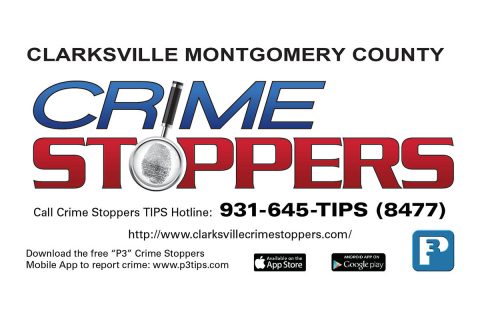 «Read the rest of this article»
Written by Curtis Johnson
Tennessee State Representative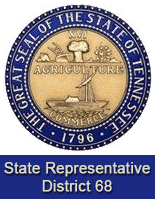 Nashville, TN – The Tennessee House passed several key bills this week, including the state budget and major legislation to curb opioid abuse, as the 2018 session of the Tennessee General Assembly draws to a close. The $37.5 billion "no growth" budget proposes state government spending for the next fiscal year that begins July 1st, 2018 and extends to June 30, 2019.
The balanced budget addresses opioid abuse, school safety, teacher funding, rural economic development and job growth, while allocating additional funds for the care of Tennessee's most vulnerable citizens. The bill focuses on the four "e's" of Tennessee: employment, education, economic opportunity and enforcement of the law.
«Read the rest of this article»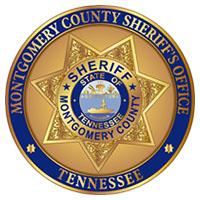 Clarksville, TN – Investigators with the Montgomery County Sheriff's Office have made a second arrest in the murder of Billy Pace Jr.
Jessica Lynn Summer Simo, 36, has been taken into custody and charged with first degree felony murder. Her bond is $500,000.
Pace's body was found in a wooded area near the 1000 block of Ross Lane on December 21st, 2016.
This is an active investigation. No further information is available at this time.
«Read the rest of this article»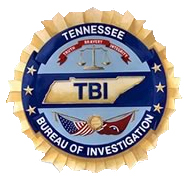 Nashville, TN – An investigation by Special Agents with the Tennessee Bureau of Investigation and Cheatham County deputies has resulted in the arrest of a Fairview, TN couple on charges stemming from a shooting death last December.
At the request of 23rd District Attorney General Ray Crouch, on December 2nd, 2016, TBI Special Agents joined deputies with the Cheatham County Sheriff's Office in investigating the shooting death of Gregory Jonathan Sanders.
«Read the rest of this article»