Topic: NASA's Fermi Gamma-Ray Telescope
NASA's Jet Propulsion Laboratory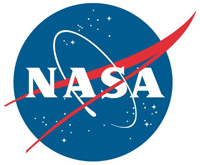 Pasadena, CA – Thin, red veins of energized gas mark the location of one of the larger supernova remnants in the Milky Way galaxy in this image from NASA's Spitzer Space Telescope.
A supernova "remnant" refers to the collective, leftover signs of an exploded star, or supernova. The red filaments in this image belong to a supernova remnant known as HBH 3 that was first observed in 1966 using radio telescopes. Traces of the remnant also radiate optical light. The branches of glowing material are most likely molecular gas that was pummeled by a shockwave generated by the supernova. The energy from the explosion energized the molecules and caused them to radiate infrared light.
«Read the rest of this article»
Written by Francis Reddy
NASA's Goddard Space Flight Center
Greenbelt, MD – A new study using data from NASA's NuSTAR space telescope suggests that Eta Carinae, the most luminous and massive stellar system within 10,000 light-years of Earth, is accelerating particles to high energies – some of which may reach our planet as cosmic rays.
"We know the blast waves of exploded stars can accelerate cosmic ray particles to speeds comparable to that of light, an incredible energy boost," said Kenji Hamaguchi, an astrophysicist at NASA's Goddard Space Flight Center in Greenbelt, Maryland, and the lead author of the study. "Similar processes must occur in other extreme environments. Our analysis indicates Eta Carinae is one of them."
«Read the rest of this article»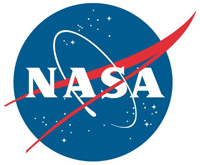 Pasadena, CA – NASA reports that Astronomers, including a team member from NASA's Jet Propulsion Laboratory in Pasadena, CA, have detected the first population of radio bursts known to originate from galaxies beyond our own Milky Way.
The sources of the light bursts are unknown, but cataclysmic events, such as merging or exploding stars, are likely the triggers.
A radio burst is a quick surge of light from a point on the sky, made up of longer wavelengths in the radio portion of the light spectrum. A single radio burst was detected about six years ago, but researchers were unclear about whether it came from within or beyond our galaxy.
«Read the rest of this article»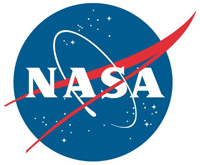 Pasadena, CA – NuSTAR has been busy studying the most energetic phenomena in the universe. Recently, a few high-energy events have sprung up, akin to "things that go bump in the night."
When one telescope catches a sudden outpouring of high-energy light in the sky, NuSTAR and a host of other telescopes stop what they were doing and take a better look.
For example, in early April, the blazar Markarian 421 had an episode of extreme activity, brightening by more than 50 times its typical level. Blazars are a special class of galaxies with accreting, or "feeding," supermassive black holes at their centers.
«Read the rest of this article»
Written by Dauna Coulter
Science at NASA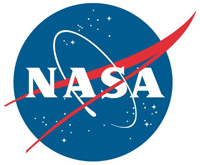 Washington, D.C. – The human eye is crucial to astronomy. Without the ability to see, the luminous universe of stars, planets and galaxies would be closed to us, unknown forever. Nevertheless, astronomers cannot shake their fascination with the invisible.
Outside the realm of human vision is an entire electromagnetic spectrum of wonders. Each type of light–­from radio waves to gamma-rays–reveals something unique about the universe. Some wavelengths are best for studying black holes; others reveal newborn stars and planets; while others illuminate the earliest years of cosmic history.

«Read the rest of this article»