Topic: Nashville Electric Service

Clarksville, TN – CDE Lightband power restoration continues again into the night. Currently just over 6,000 customers are without power.
CDE wants to give special thanks to the Nashville Electric Services (NES) for all their help.
«Read the rest of this article»
Clarksville, TN – CDE Lightband continues to make progress in restoring power to Clarksville customers, reporting at 1:00pm Monday that about 5,800 homes and businesses remained without power after a severe storm Saturday afternoon knocked out service to more than 30,000 customers.
«Read the rest of this article»
Nashville, TN – Singing pumpkins, dancing witches and three tons of candy await you at Ford Motor Company Fund's Ghouls at Grassmere. The Halloween celebration that transforms the Zoo into a magical destination for kids of all ages is set for a seven night run, October 17th – 19th and 23rd – 26th.
Ghouls at Grassmere offers a safe and exciting Halloween experience for families with kids under age 12. Come dressed in your favorite costume and enjoy favorites like Carnevil games, Scary-Go-Round rides, Haunted Hayrides, animal and magic shows and trick-or-treating along the Zoo animal trails.
«Read the rest of this article»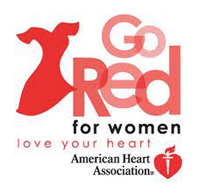 Nashville, TN – If you're "seeing red" this week, it's a good thing! Red is the color of the week and beyond, marking American Heart Month and the American Heart Association's Go Red For Women movement.
National Wear Red Day is this Friday, February 7th, a day when everyone wears red to support women's fight against heart disease, their No. 1 killer. More women die of heart disease than all forms of cancer combined.  In Tennessee, about 9000 women die each year from cardiovascular disease. Yet up to 80% of cardiovascular disease is preventable through healthy living choices we make every day.
«Read the rest of this article»