Topic: New Mexico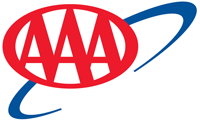 Tampa, FL – As gas prices continue to push cheaper across the country, only one dozen states carry an average of $2.00/gallon or more. The national average is $1.77, which is four cents less than last week, 28 cents cheaper than last month and $1.11 less than a year ago.
Crude oil prices were extremely volatile last week, pushing negative for the first time ever, but they did make significant gains to end the week in the positive.
«Read the rest of this article»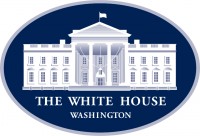 Washington, D.C. – PRESIDENT DONALD TRUMP: Well, thank you very much. Please.
This afternoon, I'll sign a proclamation declaring the month of May to be Older Americans Month. I don't know if I'm in that category. I have a feeling I am. But I feel good. And our country is making a lot of progress, Alex — I want to tell you that. Making a lot of progress.
As we honor the incredible contributions of our nation's seniors, we are here today to discuss the unprecedented steps we that we're taking to protect them from the virus.
«Read the rest of this article»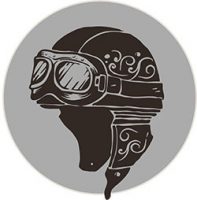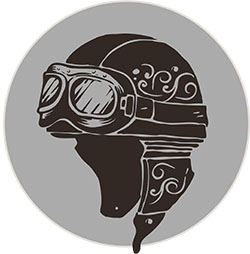 Clarksville, TN – The winter months have always been my least favorite time of the year. Obviously when I was a kid, I loved the snow and all that came with it, but as an adult, a biker, and a man who has a few "achy" bones, winter is NOT fun for me.
One of the greatest things about this blog and all of you who follow, is that I get to learn so much about you and the part of the country that you live in. I've never been so blessed by anything in my life as I have with this motorcycle and the people and places it brings me.
«Read the rest of this article»
SuperCam is a rock-vaporizing instrument that will help scientists hunt for Mars fossils.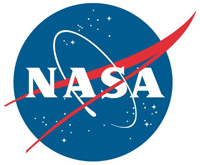 Pasadena, CA – NASA is sending a new laser-toting robot to Mars. But unlike the lasers of science fiction, this one is used for studying mineralogy and chemistry from up to about 20 feet (7 meters) away. It might help scientists find signs of fossilized microbial life on the Red Planet, too.
One of seven instruments aboard the Mars 2020 rover that launches this summer, SuperCam was built by a team of hundreds and packs what would typically require several sizable pieces of equipment into something no bigger than a cereal box.
«Read the rest of this article»
Washington, D.C. – The National Highway Traffic Safety Administration (NHTSA) reports that Subaru of America, Inc. (Subaru) is recalling certain 2009-2013 Forester, 2003-2006 Baja, 2004-2011 Impreza, 2004-2014 WRX (including STI), 2003-2014 Legacy and Outback, and 2006 Saab 9-2X vehicles because the passenger frontal air bag inflator may explode.
An inflator explosion may result in sharp metal fragments striking the driver or other occupants resulting in serious injury or death.
«Read the rest of this article»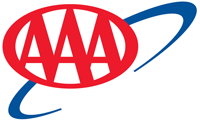 Tampa, FL – AAA says the national gas price average held steady on the week at $2.58, but that could change depending on the movement of crude oil prices due to geopolitical concerns.
Following airstrikes in Baghdad last Friday, which killed Iran's Major General Qassem Soleimani, crude oil prices increased, causing market speculation about what could happen to gas prices in the near-term.
«Read the rest of this article»
Tennessee sees 2 cent increase in Gas Prices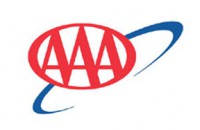 Tampa, FL – More than 100 million Americans are taking to the roadways to travel for the holidays, but that hasn't had a large impact on gas prices. At the start of the work week, only about a dozen states are seeing more expensive gas prices with increases of less than a dime.
"AAA forecasts that 104 million Americans will travel by car – the most on record – for a year-end holiday," said Jeanette Casselano, AAA spokesperson.
«Read the rest of this article»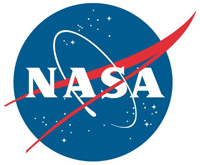 Washington, D.C. – NASA says Boeing's CST-100 Starliner spacecraft completed the first land touchdown of a human-rated capsule in U.S. history Sunday at White Sands Space Harbor in New Mexico, wrapping up the company's uncrewed Orbital Flight Test as part of NASA's Commercial Crew Program.
Starliner settled gently onto its airbags at 6:58am CST (5:58am MST) in a pre-dawn landing that helps set the stage for future crewed landings at the same site. The landing followed a deorbit burn at 6:23am, separation of the spacecraft's service module, and successful deployment of its three main parachutes and six airbags.
«Read the rest of this article»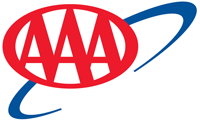 Tampa, FL – AAA says for the 49 million Americans hitting the road for the Thanksgiving holiday, they will find gas prices mostly similar, if not cheaper, than last year's holiday. Today's national average is $2.59. That is just a few cents over the 2018 holiday weekend average of $2.57.
"During Thanksgiving week last year we saw the national gas price average decrease a nickel between Monday and Thursday, that could be the case again this year," said Jeanette Casselano, AAA spokesperson.
«Read the rest of this article»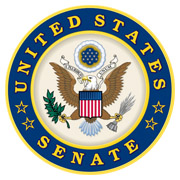 Washington, D.C. – U.S. Senators Lamar Alexander (R-Tenn.) and Tom Udall (D-N.M.) said the Senate unanimously passed a resolution on October 31st, 2019 that designated October 30th, 2019, as National Day of Remembrance for workers who helped develop and support the nation's nuclear weapons program.
"Tennesseans played a major role in winning the Cold War, working countless hours with hazardous materials to build our nation's nuclear defense," Senator Alexander said.
«Read the rest of this article»