Topic: Nigeria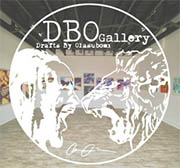 Clarksville, TN – A collection of 12 arresting paintings by Olasubomi Aka-Bashorun will go on display at DBO Gallery in Clarksville, Tennessee next month, to bring awareness to the homeless youth pandemic currently happening on an international scale.
#Homeless Youth Series comprises striking black and white portraits and vignettes that were inspired by Aka-Bashorun's own encounters, and by photographs by artists like Lee Jeffries.
«Read the rest of this article»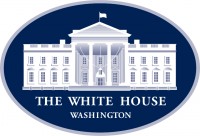 Washington, D.C. – "Many on the left refuse to admit President Trump's populist policies have provided massive benefits to working-class Americans . . . Yet, during the first three years of the Trump presidency, wage growth was off the charts, especially for low-income workers and African Americans," Robb Sinn writes for The Federalist.

"The Obama era proved dispiriting for many African American wage earners. The first three years of the Trump administration were a comparative godsend."
«Read the rest of this article»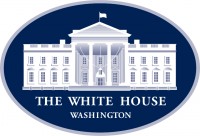 Washington, D.C. – PRESIDENT DONALD J. TRUMP: Hi, everybody. Please, sit down. Get things done. Nobody gets it done like we do.
Now, I don't know — are we letting the media in? Is the media here? I guess we have a limited media because of distancing. And some people think I did that on purpose. But we've been getting along with them reasonably well lately.
I just want to thank you all for coming back because you came back. This is a Republican group, largely, if not in all cases. You know, they look pretty Republican. I'm not sure about Devin. Let's just — you're a Republican, aren't you? (Laughter.) No, this is a very, very Republican group. And we appreciate you coming back. Hi, Debbie.
«Read the rest of this article»

Clarksville, TN – Caroline Clasby's suitcases are loaded with brochures, t-shirts and little novelty items all stamped with the red Austin Peay State University (APSU) logo. One day she's hurrying through the airport in Lagos, Nigeria, and the next she's handing out Governors gear to potential students in Dubai.
«Read the rest of this article»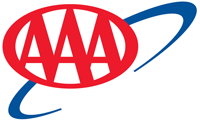 Tampa, FL – The national average price for a gallon of gasoline dropped two cents on the week to $2.46. East Coast and Midwest states are seeing the largest drops in gas prices – as much as six cents – in the last week.
While a small number of states, who historically experience ongoing volatility, are seeing increases: Indiana (+11 cents), Michigan (+8 cents), Ohio (+4 cents), Hawaii (+1 cent) and Illinois (+1 cent).
«Read the rest of this article»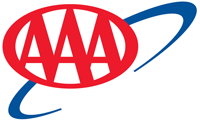 Knoxville, TN – Motorists will not have to worry about surging gas prices this holiday weekend after all. Thursday's OPEC meeting had the potential to cause a stir in the stock market. What actually happened was quite the opposite.
A collection of OPEC and non-OPEC oil producing countries met on Thursday to re-evaluate their existing agreement that calls for a reduction of 1.8 million barrels of crude output per day. This agreement – implemented in November – was an attempt to reduce global crude oversupply and drive up oil prices to $60.00 per barrel.
«Read the rest of this article»
Tennessee (9-9, 2-4 SEC) vs. Mississippi State (12-5, 3-2 SEC)
Saturday, January 21st, 2017 | 5:01pm CT
Knoxville, TN | Thompson-Boling Arena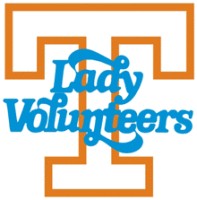 Knoxville, TN – Tennessee kicks off a three-game homestand on Saturday when Mississippi State visits Thompson-Boling Arena. Tip-off is slated for 5:00pm CT on SEC Network.
The Vols (9-9, 2-4 SEC) face their second-straight opponent from the Magnolia State after dropping a Tuesday night contest on the road at Ole Miss. Robert Hubbs III and Lamonte Turner scored 15 points apiece to lead UT while Jordan Bowden added 14 points.
Hubbs continues to lead UT offensively, averaging 14.4 ppg to go along with 4.9 rpg — the second-best mark on the team. Freshman Grant Williams, who paces the team with 5.7 rpg and 2.1 bpg, is second on the team in scoring at 10.5 ppg.
«Read the rest of this article»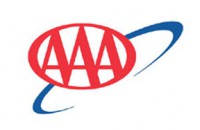 Tampa, FL – The holiday season is in full swing, attracting an estimated 103.1 million American travelers. An estimated 93.6 million Americans are expected to take a road trip during the 11-day period (December 23rd – January 2nd).
Yet, despite the elevated demand for gasoline, prices at the pump remained unchanged throughout the Christmas weekend.
«Read the rest of this article»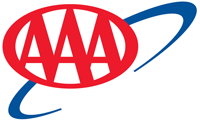 Tampa, FL – Retail averages have increased 28 of the past 30 days and prices have moved higher by fractions of a penny since Friday. The national average for regular unleaded gasoline currently sits at $2.29 per gallon, which is five cents more than one week ago, 16 cents more than one month ago and 29 cents more year-over-year.
Heading into 2017, gasoline demand is expected to drop drastically during the month of January following the busy holiday travel season.
«Read the rest of this article»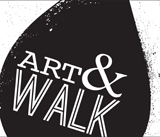 Clarksville, TN – Produced by The Downtown Clarksville Association, First Thursday Art Walk is a free, self-guided tour spanning a 5-block radius that combines visual art, live music, engaging events and more in the heart of Downtown Clarksville.
With 10+ venues, bars and businesses participating each month, the First Thursday Art Walk in Clarksville is the ultimate opportunity to savor and support local creative talent.
«Read the rest of this article»